PewDiePie Net Worth: What It Means to Be a Phenomenal YouTuber
Felix Arvid Ulf Kjellberg, famously known as PewDiePie is one of the most successful YouTubers to date. What started as a fun video streaming hobby in 2010 has morphed into a multi-million dollar business within a decade. While other content creators suddenly disappear after a few years because their audience's interests have changed, PewDiePie managed to stay on top because of his ability to evolve and remain relevant.
In this post, we are going to discover what it takes to reach the most coveted PewDiePie net worth. From his humble beginnings, to his rise to fame, and his secret to success. We'll also find out what he and equally famous YouTubers have in common that made them this big. Let's get it on!
PewDiePie Net Worth: From Simple Beginnings to Massive Stardom
Are you curious what is PewDiePie's net worth 2022? We'll get to that bit, but first, let us explore what's life was like for Felix before he reached his superstar status and his steady rise to fame.
PewDiePie's Beginnings
Felix was born on October 24, 1989, in Gothenburg, Sweden. He was well-raised and looked after by his loving parents in their hometown, and was soon off to University to pursue a degree in Industrial Economics. However, he wasn't happy with his prospective degree and eventually dropped out of college against his parents' will to start a career as a YouTuber.
He didn't hit the jackpot right away in 2010 and even had to work selling hotdogs so he could finance his gaming content videos. Eventually, he was able to gain traction and two years later reached his first million subscribers in 2012. As a matter of fact, he was the first individual channel to rake in 100 million subscribers.
Right now PewDiePie has more than 28 billion views and over 111 million subscribers on YouTube. He serves as a great inspiration to other young and aspiring YouTubers out there. Not only is he a great content creator, but managed to turn into a diversified entrepreneur who leverages his massive internet reach. So is PewDiePie a billionaire? Even the YouTuber denies there is any truth to this, however, his enormous financial success allows him to enjoy life to the fullest, to say the least.
PewDiePie's Properties
PewDiePie lived with his parents growing up until he reached high school and decided to rent an apartment and live on his own in the same region. It was a two-bedroom property that he rented for about $1,200. But since 2013 he and his wife Marzia Bisognin Kjellberg have been residing in Brighton, England.
The couple chose this seaside town not only because it's full of breathtaking sights, but because they had to find a middle ground, a place where both of them could speak English, their second language. You see, Felix is Swedish, while Marzia is Italian. The house they live in has a classic and romantic interior design. Its walls and ceilings are filled with ornaments that add to its sophisticated look.
Marzia, an Instagram influencer herself even shared some changes that have been made in order to make their home cozier. From headboards, shelves, cabinets, knobs, and lighting. These things were tweaked to match their taste. But apparently, they own another summer house in the United Kingdom with a more modern touch.
It has several glass doors connecting the interior and exterior facade of the house. Wood is everywhere, be it in their walls or fences, which reveals the couple's rustic taste. You can lay around in the grassy backyard, or enjoy watching a movie in a jacuzzi.
The couple even revealed that they purchased another home in their beloved Japan but still haven't disclosed its exact location. How much does PewDiePie make per day? It's hard to tell the exact amount, but one thing is for sure–it's a lot!
PewDiePie's Lovelife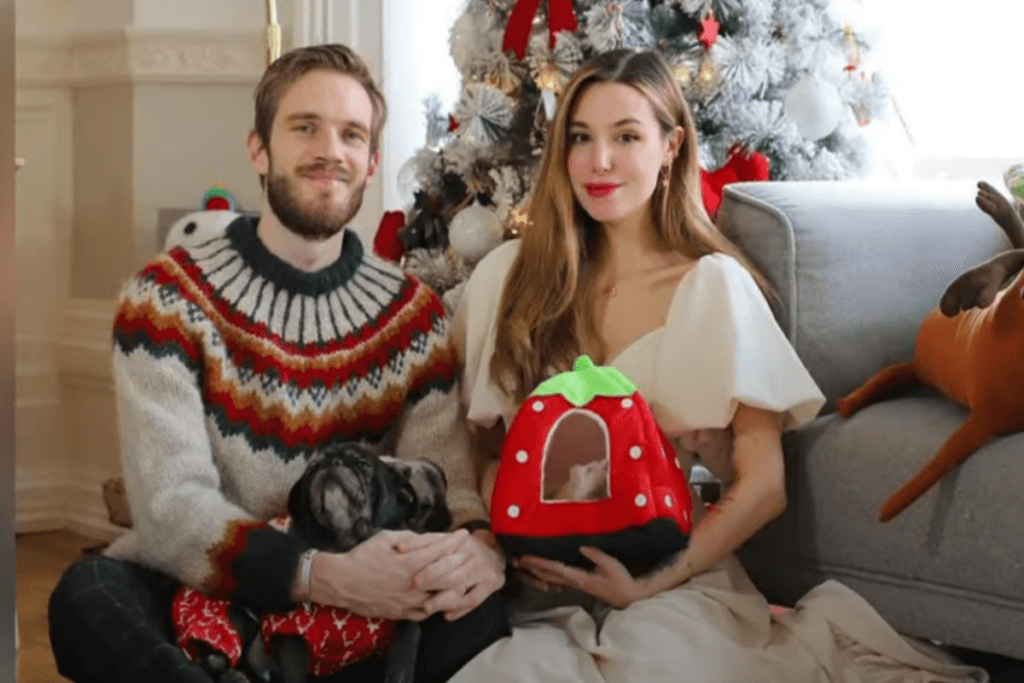 Does PewDiePie net worth have a direct correlation with his successful love life? Only a fool would deny this. Surely, money isn't everything, but it definitely helps! Felix met Marzia, the love of his life online back in 2011. They had a long-distance relationship for several months as PewDiePie was residing in Sweden, while Marzia was in Italy. Eventually, Marzia decided to leave her hometown to be with Felix and the pair has never been apart since then.
After eight years together, the couple decided to tie the knot and on August 19, 2019, had, an intimate wedding inside London's Royal Botanic Gardens, Kew. They invited around 40 guests to witness the celebration and partake in the grand banquet, which included a beautifully made cake. The Daily Mail estimated the cost of the wedding to be around £121,500 or $160,000.
PewDiePie and Marzia had an unforgettable honeymoon in Bali, Indonesia, and stayed at The Four Seasons Luxury Hotel. Here, guests can enjoy airy villas designed in Balinese architecture. Their service is impeccable and the hotel even offers a spa with masseurs, a swimming pool, a complete gym, and many more.
The couple chose the Premiere Ocean Villa, which is a 3,200 square foot suite, complete with an infinity edge pool with views, a jacuzzi, as well a grotto where bathing feels closer to nature. So if you also have no trouble coughing up $2,000 per night, you're good to go!
PewDiePie's Purchases
Do you enjoy shopping? The kind where you don't even have to look at the price tag to consider the item? Well, if you also enjoy a PewDiePie net worth then this wouldn't be a problem!
Being one of the most subscribed to individuals on YouTube definitely has its perks, and with the success, he is enjoying, PewDiePie can spend his money however he wants to. Fortunately, he's a smart businessman who does not engage in mindless spending. Despite his fame and fortune, he remains a simple and humble person. Once in a while, however, he allows himself to make valuable purchases.
Apparel
The YouTuber was gracious enough to show his walk-in closet to his followers, and the beloved sneakers made by the Balenciaga designer brand. It is a white speed trainer model with neon green laces and is estimated to be around $1,000. The couple did not get skimpy in their wedding outfits either.
Marzia's super dreamy and elegant dress was a masterpiece by Joanne Fleming and it was estimated to be $4,000-$6,500. While PewDiePie looked smart and sleek as well when he wore the three-piece tuxedo from Savile Row Co. Based on the average store price Felix must have spent around $7,000 for it.
Watches
Felix also mentioned on his YouTube channel that he is fond of wearing cheap watches. However, special occasions allow a bit of flaunting every now and then. And why not, if you are wearing an Omega Speedmaster with a leather strap, which costs around $6,000? His Rolex model GMT Master II with sapphire glass and steel bracelet has also been featured in one of his videos. And of course, who wouldn't be curious about Marzia's gorgeous diamond engagement ring, which is estimated to be around $100,000?
Luxury Vehicles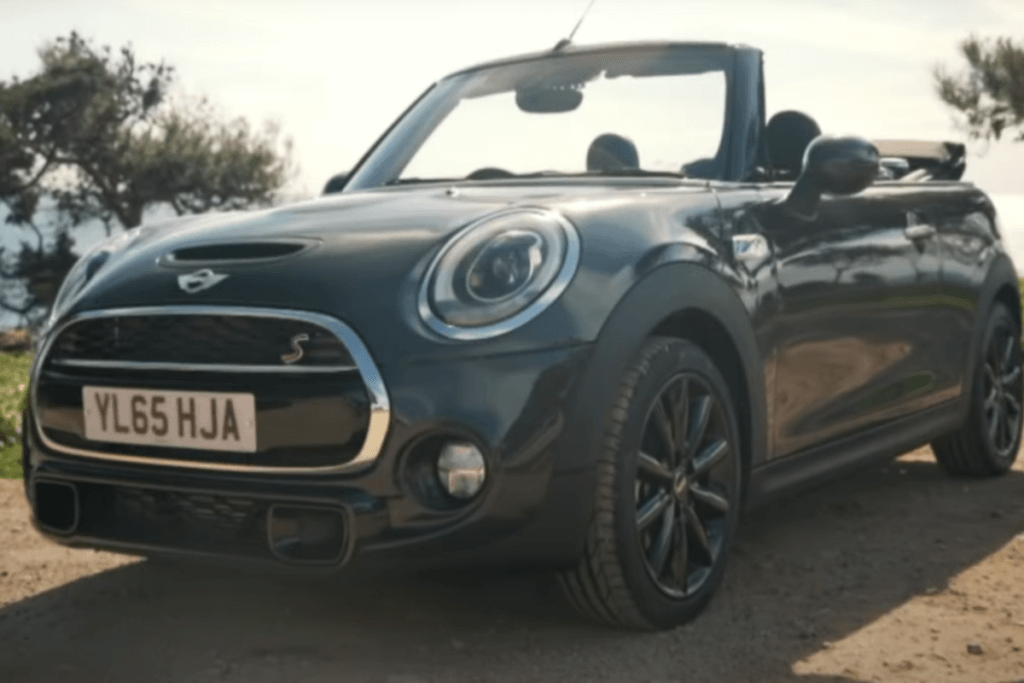 If you're one of the highest-paid YouTubers in the world, what type of cars will you be driving? To name a few, PewDiePie acquired a mini convertible to drive around Brighton for which you have to shell out over $30,000. And to prove that Felix values comfort over everything, he also bought a Volvo XC90, which is a robust and spacious SUV. The car has a 400-horsepower engine that can speed off from zero to 60 miles per hour in less than 6 seconds.
No wonder this will cost you an arm and a leg since he had to pay around $87,000. In one of his videos, his fans were also able to take a sneak peek at his Porche 911. A sleek and powerful German sports car that is worth over $100,000.
Global Trotting
More than having the latest cars, modern houses, and luxury apparel, nothing beats being able to afford to travel around the world when you have this much money to burn. During his first visit to Toronto, Canada, not only did he eat at the finest restaurants or go to the local aquarium. He also visited the world-famous Niagara Falls.
Together with his wife Marzia, he also visited Marrakech in Morocco. They had lots of fun going through the breathtaking sites, but their most memorable bit was their accommodation at La Sultana. This five-star hotel boasts a true Moroccan cultural experience. Anyone who wishes to visit must be ready to pay $1,500 per night.
But PewDiePie's all-time favorite destination has to be Japan. So much so that the couple even purchased an estate in the country. The pair also had a blast visiting Spain and Marzia's home country, Italy.
Enterprises
These days, everyone knows that PewDiePie is so much more than your typical YouTuber. He is a smart businessman who knows how to leverage his massive global reach. The couple owns Suki, a unisex clothing and accessories brand. These pieces are carefully thought out and designed by the couple themselves.
Furthermore, PewDiePie also runs an online store for men's clothing, selling shirts, sweatshirts, and accessories laced with Japanese writing on them. Seven years ago, the content creator was able to release a few of his own games for mobiles and PCs like Legend of the Brofist and PewDiePie's Tuber Simulator. He even came up with a 250-page book parody aptly entitled This Book Loves You. This made it a New York Times best-seller, undoubtedly making him loads of cash in the process.
Does this make you want to become a content creator yourself? Have a great headstart by getting the best social media management app to help you create, publish, manage, track, and scale your content. Read it on our Lately review.
Who Is the Richest YouTuber 2022?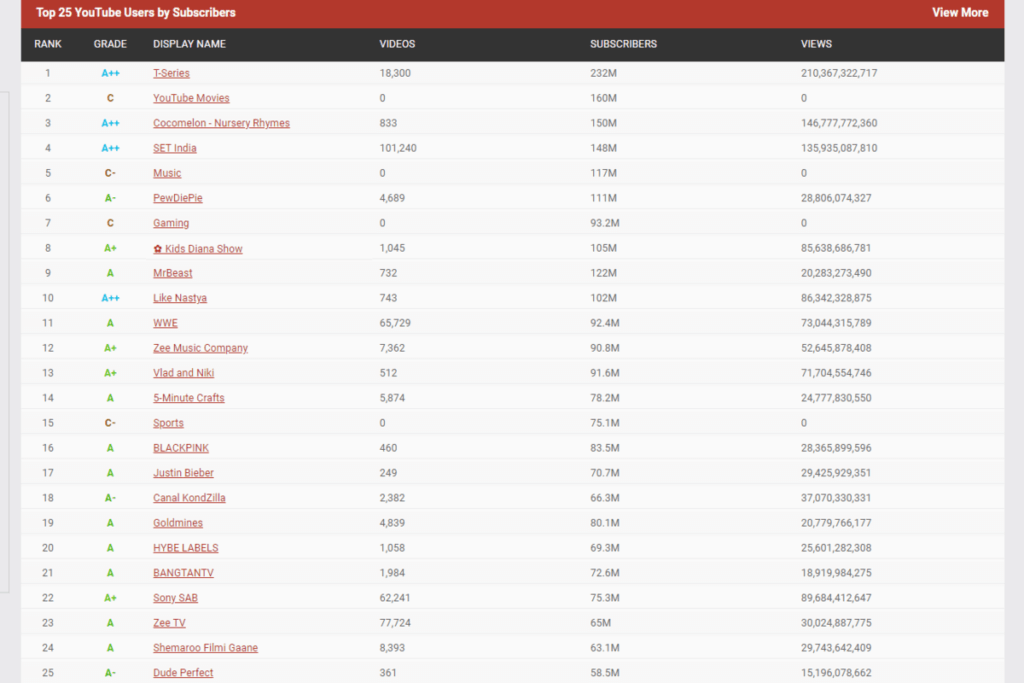 So, exactly what is the real score here? What is the true PewDiePie net worth? Would it compare to what is Mr Beast net worth? Would it be able to surpass PewDiePie's? What if Ninja vs PewDiePie net worth was put side by side, who will rule? American YouTuber, entrepreneur, and philanthropist Mr. Beast (real name Jimmy Donaldson) is estimated to have a net worth of around $100 million.
While Tyler Blevins, a.k.a. Ninja in the virtual gaming world is set to have a net worth of about $40 million. Just like the two YouTubers, different sources have slightly different information, but so far, the majority of them point to around $60 million. Again, it's never too late to try being a content creator. See how you can get ahead of the pack in our Mish Guru review.
PewDiePie Net Worth: How to Stay On Top of the Game
If you were PewDiePie, would you be concerned about Mr. Beast net worth? Or Ninja's net worth? No. The reason why PewDiePie didn't disappear into the great abyss is that he focused on the PewDiePie net worth. Not Ninja, not Mr. Beast, or any other YouTuber old or new.
He wasn't constantly looking over his shoulder with paranoia, fearful of being overrun by other content creators. Felix was busy having fun, doing something he truly loved, was basking in the beauty of life and the world around him. But most importantly, he had a strategy. He did what most people aren't willing to do–he changed.
Countless online content creators leave the YouTube platform because the audience's tastes change constantly. What was once very successful can suddenly become too mundane, boring, or redundant. PewDiePie knew this and instead of being dismayed, he bravely got out of his comfort zone and paid attention to what his audience truly wanted.
PewDiePie's humble beginnings and rise to fame only proved anything is possible as long as you're ready to sweat it out and do the hard work. So why not give it a try? And for more helpful tips and tricks on how to make it big on YouTube, read our post, "Everything You Need to Know About YouTube Advertising."