Fashion changes over time, but one's personal style can remain forever. The people who understood this adage have risen to become the world's most prominent fashion influencers and, to this day, are still riding high in the fashion industry. These people are called fashion bloggers and influencers.
The Best Fashion Bloggers to Follow in 2023
Most of today's most sought-after fashion influencers and bloggers started differently. Some of them began as models, while some started by writing blogs filled with images of the outfits. While their roads to prominence differ, the final destination is the same and this is to continue setting fashion trends.
Fashion is their passion, which has now become their profession. Brands pay them to attend fashion shows, wear their products in and out of social media, and market the products to their fans and followers. Fashion bloggers set the bar high in the fashion industry, and we're all here waiting to see the trends they will set this year.
What Does Fashion Blogger Mean?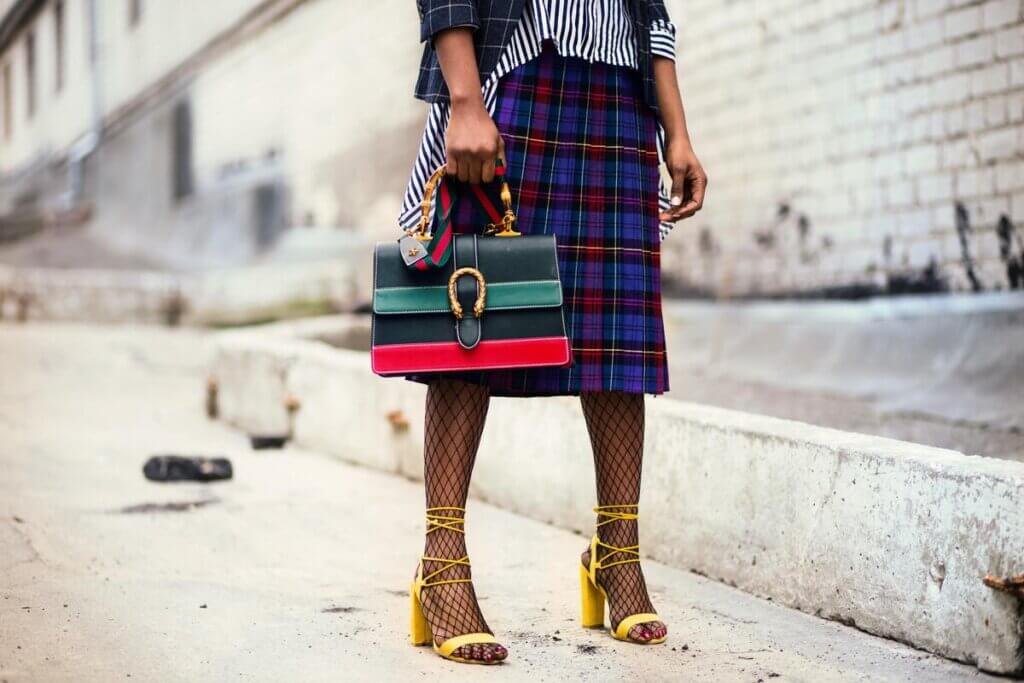 Bloggers and influencers have been buzzword for a long time now, but these words fairly differ in definition. While some bloggers are influencers at the same time, this isn't always the case. A blogger is somebody who's primarily known for his or her website or blogs. The emergence of bloggers over a decade ago impacted the democratization of the fashion industry. Hence, we now have fashion bloggers. Fashion bloggers are content creators who have a unique way of documenting and presenting fashion, whether visually or in written form.
The most successful fashion bloggers monetize their blogs through affiliate marketing, ad networks, and sponsored posts. Some renowned fashion bloggers are also fashion influencers because of how successful their blogs are. Aside from their own websites, numerous fashion bloggers are now on social media.
Who is the Best Fashion Blogger?
So, who is best fashion blogger? Even with the hundreds to thousands of different bloggers, the cream of the crop will always stand out. The best fashion bloggers are experts in their niches with millions of followers from different parts of the world, which is why most luxury and non-luxury brands invite and collaborate with them. Most of these fashion bloggers are more present on Instagram than on any other social media platform, so we'll try to answer the question, "Who is the best fashion blogger in Instagram." We did our research and came up with the top 10 fashion bloggers on Instagram and the trendiest fashion blogs to follow in 2023.
Chiara Ferragni – @chiaraferragni
Chiara Ferragni is an Italian fashion designer and blogger based in Los Angeles. This famous influencer and fashion blogger on Instagram has over 28 million followers and over 760,000 on Twitter. She's one of the most sought-after fashion influencers, bloggers, and brand owners. Her written blog, The Blonde Salad, where she shares illustrations of her outfits helped her rise to prominence in the fashion niche. Currently, Ferragni isn't just a blogger, but a fashion designer and business owner. She launched her personal brand, Chiara Ferragni Collection, in 2013.
Being the influential person that she is, Ferragni graced the covers of major magazines and has been featured on Forbes' list of the world's most influential people who achieved success under the age of 30.
And if you're curious as to who is the highest paid fashion blogger? The answer is her—Chiara Ferragni with an estimated net worth of $20 million.
Camila Coelho – @camilacoelho
Another LA-based acknowledged fashion icon is Camila Coelho, a Brazilian fashion and beauty influencer, and business owner. Her Instagram account boasts of a 9.8 million follower count and she has 1 million subscribers on her YouTube channel. This top fashion influencer has collaborated with luxury brands like Dior and Tory Burch, to name a few. As shown on her Instagram posts, Camila has a noticeable influence on contemporary fashion style. In addition, Coelho founded Elaluz, her skincare brand, and Camila Coelho Collection.
Camila Coelho lived with epilepsy since she was a little girl. Today, she is now Epilepsy Foundation's End Epilepsy Ambassador. She vows to be an advocate for and in behalf of people living with epilepsy by using her platform to raise awareness and to educate others on epilepsy and seizures. You can know more about this empowered influencer and blogger through her blog at camilacoelho.com.
Aimee Song – @aimeesong
Aimee Song is a fashion blogger and influencer who started her fashion blog, Song of Style, while studying interior design in 2008. Since then, she rose to become a New York Times bestselling author of two books—"World of Style" and "Capture Your Style." Aside from that, Song founded her own brand that's named after her blog Song of Style, and was featured in Forbes 30 Under 30.
She has been her own manager, managing her personal brands on different channels like YouTube, Instagram, and her own blog.
Caroline Daur – @carodaur
Caroline Daur is a famous model and fashion influencer from Germany. She started writing her blog, Caro Daur | A High Fashion & Beauty Blog, at the early age of 19. Her blog then became one of Germany's most popular blogs. Caroline Daur's most-coveted portfolio includes the launch of her own lipstick line in MAC, participation in a Dolce & Gabbana show, Dior campaign, and a Levi's denim jacket.
Aside from being a fashion influencer, Daur is now a fitness influencer who launched a three-month fitness program, @daurpower, with the goal of helping women achieve their desired body shape. She continues to inspire her 4 million Instagram followers through her fashion and fitness posts.
Pernille Teisbaek – @pernilleteisbaek
Pernille Teisbaek is a long-time blogger, creative director, and influencer from Copenhagen. The Danish fashion enthusiast created her blog in 2012 and, thereafter, became a stylist and expert on TV. Pernille is one of the best personalities to appear in street-style images of various Fashion Weeks.
While her Instagram following isn't as huge as the fashion influencers before her on this list, she is one of the best people to follow if you want to gain fashion and beauty inspiration.
Jessica Wang – @jessicawang
Jessica Wang is an Asian, NYC-bred fashion influencer that has conquered the hearts of her followers through her unique sense of style. Jessica shares her outfits and vision on Instagram as well as her blog, Not Jess Fashion. What makes her unique is that she doesn't adhere to a single style; she loves to experiment with and combine fashion trends that result into something extraordinary.
Because of her fearless approach to combining fashion pieces, Jessica Wang is perceived to be a daring and vibrant fashion icon. She's living proof that being a mom of two doesn't stop you from conquering the fashion world.
Julie Sarinana – @sincerelyjules
Julie Sarinana is an LA-based Mexican fashion blogger and influencer. Julie is a graduate of the Fashion Institute of Design and Merchandising and worked as a shopper, make-up artist, and stylist. In 2000, she started her own blog, Sincerely Jules, where she shares snippets of her outfits, lifestyle, and collabs with big brands. She is known for her simple, yet chic outfits.
Furthermore, she created a clothing line in collaboration with the famous Australian brand Billabong.
Leonie Hanne – @leoniehanne
Leonie Hanne is a German fashion blogger whose blogging career began way back in 2014. Leonie left her full-time job to give way and time to her blogging career at LeonnieHann.com (whose URL is ohhcouture.com). Her blog became one of the most visited blogs in Germany, and all credit to Instagram, her fan base extended outside of Germany. She is often seen in colorful, catchy, and bold outfits.
Leonie Hanne's most notable collaborations include those with Tory Burch, Lancome, Bottega Veneta, Bulgari, Sergio Rossi, and other household names in the fashion industry.
Noha Nabil – @nohastyleicon
Noha Nabil is one of the most prominent fashion bloggers from Kuwait, with a whopping 12 million followers on Instagram. Aside from being a fashion blogger, Noha is a social media influencer, YouTuber, mom, journalist, and business owner. The fashion influencer loves to experiment with bright-colored clothes and cool accessories. She also fancies luxury bags, so you can often see her with beautiful luxe bags on Instagram.
Her impressive portfolio includes collaborations with big brands, such as Versace, Swarovski, Givenchy, and Armani, to name a few. In 2017, Noha ranked fifth on Forbes' list of The Top 10 Most Influential Arab Women on Social Media.
Blaire Eadie – @blaireadiebee
Blaire Eadie is a fashion blogger, influencer, and Tory Burch's Director of Accessories. Blaire's style includes vivid, quirky, feminine, colorful, and noticeable fashion pieces. She commenced her fashion career by becoming a merchandiser at GAP while working on her own blog named the Atlantic-Pacific. Soon enough, her blog soared to great heights and became one of the most-viewed fashion blogs.
Blaire Eadie has in her arsenal collaborations with high-end brands, including Sephora, Gucci, Range Rover, Harry Winston, Veuve Cliquot, Amazon, CoverGirl, and Nordstrom. If you need feminine and quirky style inspo, you can head over to Blaire's Instagram account or blog.
What are the Trendiest Fashion Blogs to Follow in 2023?
When it comes to fashion, no one can beat a good visual. It's no wonder many fashion enthusiasts turn to fashion blogs and Instagram for inspo from their favorite influencers and fashion bloggers. Whether you are not feeling in the mood to dress up on a lazy day or want to get your hands on the latest trends this season, fashion blogs can help you with any fashion need and emergency. These are the current trendiest fashion blogs to follow and grab inspiration from:
Atlanta-Pacific
In case you haven't read the previous section of this article, Atlanta-Pacific is run by the popular fashion blogger Blaire Eadie. The website shows attractive images of her most-loved latest fashion trends alongside her tips on where to get these latest fashion pieces and how to style them. The best part about her blog is the updated FAQ's section where she responds to relevant questions.
The Daileigh
Owned by fashion blogger Ashley Hutchinson, The Daileigh aims to help its reader build the perfect closet and break the notion that fashion trends are suitable to a particular, specifically younger, age group only (fashion bloggers over 40 can attest to this; take it from Kat Farmer). The blog's philosophy is centered on the idea that age is just a number. The Daileigh is full of fashion advice and how-to articles that are aimed at women of different age groups.
The Fashion Guitar
The Fashion Guitar by Charlotte Groeneveld includes the blogger's fashion style, including her maternity and motherhood pieces. This NYC-based blogger splits The Fashion Guitar blog posts into nine categories: Beauty, Brand Collaborations, Editorial Shoots, Fashion Week, Inspiration, Mamma Fashion, Outfit, Travel, and 5 Days 5 Ways.
Girl with Curves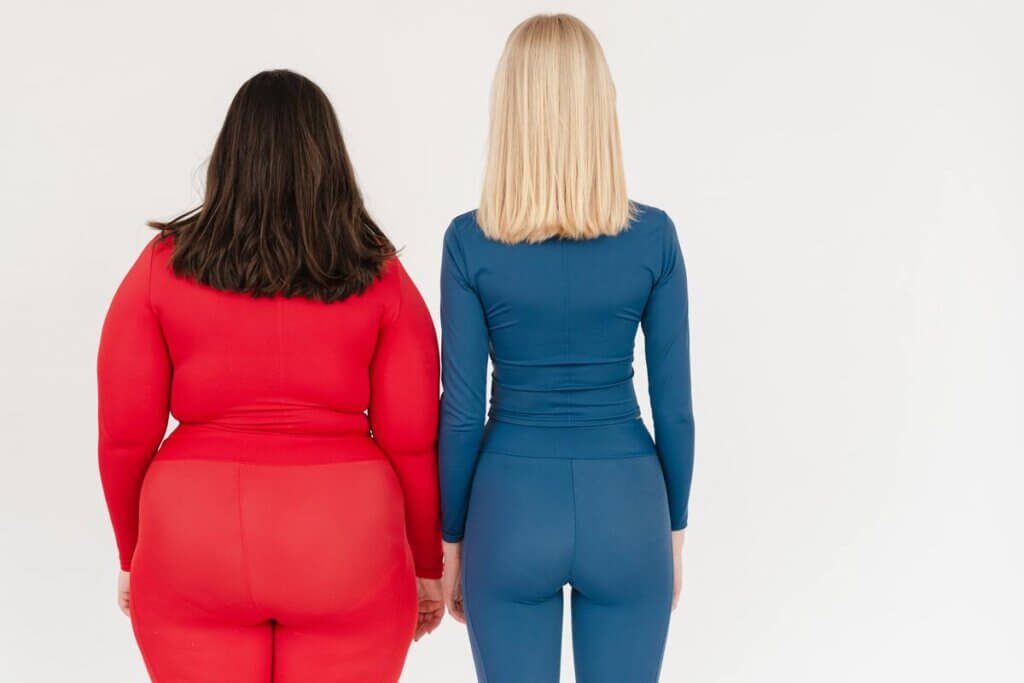 The Girl with Curves blog, owned by Tanesha Awasthi, aspires to shatter the outdated and stereotypical mindset that only a size 0 is ideal for fashion. Aiming to put the spotlight on inclusive fashion and giving voice to women of different sizes, Tanesha has become a crowd-favorite, plus-sized fashion blogger. The blog includes style tips, trends, beauty advice, wellness, and parenting. Their hashtag #StyleHasNoSize embodies their belief in inclusivity in the fashion industry and that every style is for everyone, regardless of size.
Fashion is forever!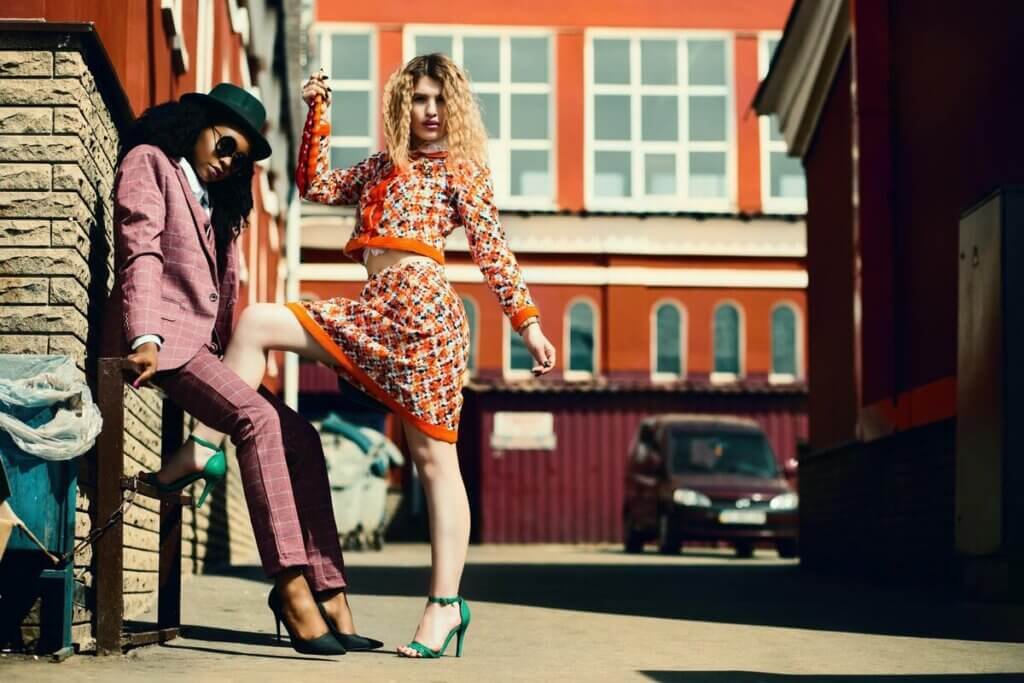 Fashion is forever, but the trends change from time to time. So, if you are a fashion enthusiast who doesn't want to miss out on the current trends in the fashion industry, make sure to follow our recommended top fashion bloggers and trendiest fashion blogs. While not all bloggers on this list are trendsetters, all of them can catch on to the trend like true pros. Thus, you are in good fashionable hands.
If you're a startup fashion blogger, influencer, or content creator wanting to collaborate with different brands, you can start your career path by teaming up with an influencer marketing agency. Check out this The Shelf review.