Guide to Hashtag Analytics 2022
Sharing is caring!
The use of hashtags is a great way to improve your social media visibility and reach. Using the right hashtag strategically is the secret to increasing your audience and delivering your content to users' feeds. Hence, knowing what hashtags to use and which hashtags are delivering results is crucial. We'll show you how through this comprehensive guide to hashtag analytics 2022. 
Guide to Hashtag Analytics 2022
It would be impossible to place random hashtags on your post and expect it to grow your content overnight. Not all hashtags deliver the same results because some attract the right users, while other hashtags are just ineffective. So, what is hashtag analysis, and how can you benefit from it? 
To keep you informed, we have collated relevant information and data for you. 
What is a Hashtag?
Thanks to social media, we can now find many novel words in the dictionary. However, people only use a few, and one of these is the term 'hashtag.' 
A hashtag is a mere no-space keyword phrase that contains a pound or octothorpe (#) sign in front of it. Some well-known and trending hashtag examples in 2022 are #love, #fashion, #picoftheday, #tigers, #instagood, etc.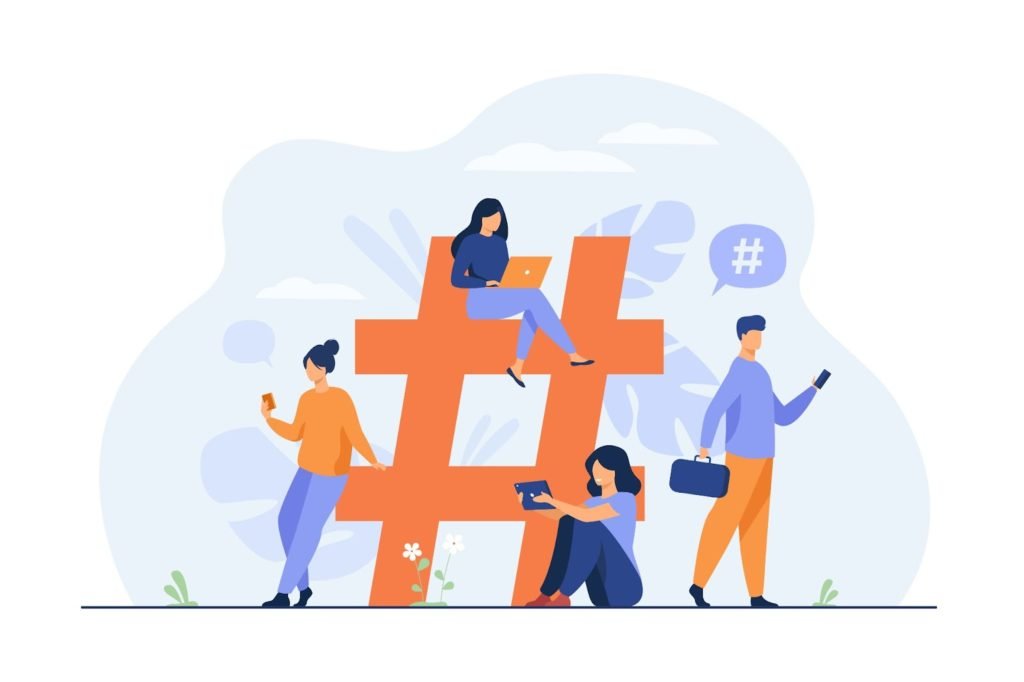 What is the Importance of Hashtag Analytics?
Hashtags don't pose much importance to regular users. However, content creators and marketers utilize hashtags for a purpose. Hence, analyzing hashtags is vital, and for good reasons, such as:
To Track Campaigns
Brands employ hashtag campaigns to increase their influence, reach, and visibility. In order to discover and track the flow of their campaigns, they use hashtag analytics. 
Hashtag analytics and the right tools help these brands and marketers identify the number of people the campaign has reached and how popular the hashtag is. You can also track how the popularity varies from time to time and how much you need to upgrade for the campaign to deliver better results and ROI.
To Discover Popular Hashtags 
With hashtag analytics, you're not just limited to tracking your hashtag campaign. You can also use it to discover the best hashtags relevant to your content or campaign. 
There are many various online hashtag generator tools that you can make use of in generating and identifying the best hashtags. These tools are excellent in helping you find out the most popular hashtags. 
To Identify the Best Hashtag
Once you have identified the popular hashtags to use in your campaign, it is beneficial to discover which among your used hashtags can deliver and have delivered the best results. And what better way to do this than to use hashtag analytics tools or a one-stop social media analytics tool. 
Check out this analytics tool in our SproutSocial review.
Hashtag analytics can help you identify which hashtags you can reuse on your next posts or content and which ones to throw out the window. These analytics and insights can be of great use to fine-tune your overall hashtag strategy 2022. 
Why Should I Utilize Instagram Hashtags? 
You might ask, "Why should I use hashtags, and do hashtags work on Instagram 2022?" Definitely! Instagram hashtags work similarly to Twitter and Facebook hashtags. Users still utilize hashtags to categorize their content and make it even more discoverable by others. When you place a hashtag on your post or your Instagram Story, your post will appear on the page for that particular hashtag or in a relevant hashtag Story, respectively. So, do hashtags work on Stories 2022? Another yes! 
With Instagram hashtags, you can build an online community where various users can engage with you or your brand, show support for pressing social issues and make it easy for your target audience to find you. 
How Many Hashtags Should I Use?
The number of hashtags you can utilize in IG varies according to the type of content. How many hashtags should I use on Instagram reels 2022? Instagram reels and feed posts can support a maximum of 30 hashtags, while Stories can only include as many as 10. 
A lot of marketers suggest maxing out the hashtags. Instagram, on the other hand, recommends keeping it to a minimum. Hence, go for what works best for your content or campaign. Maximize hashtag analytics tools to identify which suggestion delivers the best results
Where Should I Put My Hashtag?
Is it better to put hashtags in comments or captions 2022? Knowing where to put the hashtags can be quite a dilemma. What placement produces the best outcomes? 
According to Instagram, hashtags are effective whether you place them in the comments or in the caption. It doesn't make much difference since they still serve the same purpose and function. The key here is to use the right hashtags and to use them strategically. 
How Do I Track My IG Hashtag Performance?
As discussed in the previous sections of this article, tracking your hashtag performance is vital to achieving your campaign goals and objectives. There are two ways to do the tracking. These are through:
Instagram Insights
Instagram has a native analytics tool called Instagram Insights, and you can use these to track how much reach your hashtags have generated. Its downside, though, is that it only tallies hashtag reach for every post. If you affix multiple hashtags on every post, you won't be able to find out how much each hashtag has contributed. 
Third-Party Analytics Tools
If you want a more detailed look at how your hashtags are doing, using third-party hashtag analytics or social media tools is the most suitable way. You can directly connect your Instagram account to the analytics tool. Then, it can monitor your post activities and determine how your hashtags are doing. 
Up your social media marketing game by reading this, Hootsuite review.
How Do I Conduct Hashtag Analysis? 
Understanding how hashtag analysis works and its benefits are only good if you know how to conduct one. And if you are eager to execute one, then you must take heed of the following steps:
Understand the Hashtags to Track
The first step to take is for you to have an idea of the hashtags to track. There are different types of hashtags, and each type serves a distinct purpose. 
Branded Hashtags
Branded hashtags refer to the ones your brand makes. This type often contains your product or brand name. Nevertheless, you may come up with campaign-specific hashtags and still classify them under this type. 
Event Hashtags
If your company is about to launch an event, you can use event hashtags to promote it, start discussions about it, and even disseminate updates about it. This type enables your target audience and followers to be more informed. 
Content Hashtags
As the name suggests, content hashtags contain relevant keywords about your content. In the same manner, industry hashtags will also fall under this type. An example would be #organicsoap or #naturalsoap for an organic soap brand. 
Trending Hashtags
Trending hashtags refer to popular hashtags that users widely use on the platform at a particular time. This type lets you know what people are currently talking about and how you could jump in. Analyzing trending hashtags helps identify the ones you can successfully implement in your strategy. 
Distinguish the Best Metrics to Track
Once you have understood hashtags and the various types, you must determine what to look for during the analysis. And this is highly dependent on your campaign's goals and objectives. Several central metrics could help you assess how successful your hashtag is. 
Engagements
Interaction and engagement metrics reveal the number of times users interact with your content via shares, likes, and comments. You may focus on tracking this metric to understand the relevance and impact of a particular hashtag.
Reach
If your goal is to increase your audience and raise brand awareness, then tracking your reach is should be a critical part of your hashtag analysis. You can track this metric to pinpoint which hashtag has reached a bigger audience. Hashtags that deliver less reach aren't the best ones to keep on using in your campaign strategy. 
Usage
Tracking your usage allows you to gauge the number of times users use a particular hashtag. The more popular the hashtag is, the more users it has. This metric is the backbone of a 'trending hashtag.' Hence, if you find that your hashtag has a high usage rate, you can safely conclude that it is famous among your target audience. 
Employ A Hashtag Analytics Tool
Once you have already figured out the metrics to measure and the hashtags to track, you can start running your hashtag analysis. You can accomplish this by using a native analytics tool if the platform has one or any third-party tracking tools. There are plenty of available analytics tools online.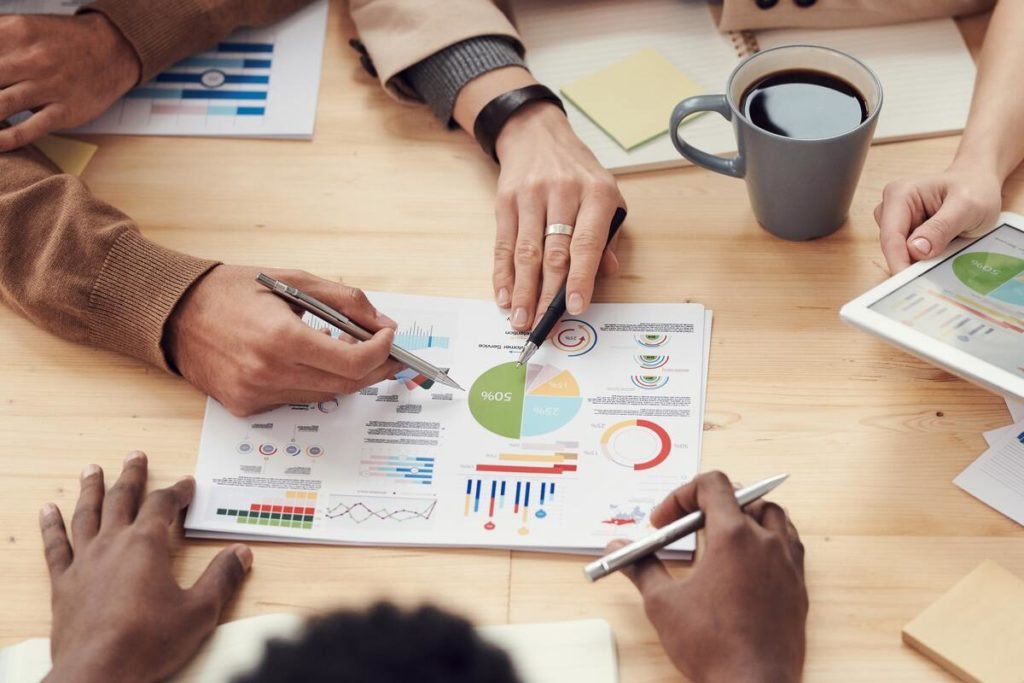 How Do I Find the Best Hashtags to Use?
The hashtags that deliver results aren't the ones shoved in randomly. The best hashtags take effort, time, and a little research. So, how do we find the best ones?
Know the Trending Hashtags
Several social media tools generate trending hashtags based on your content. You only have to indicate your content, and they will pair it with a trending hashtag. These tools would also help you discover the top trending hashtags, and from there, you can could pick out which one best suits your content.
Look for Related Hashtags
If you already know which hashtags work well for your brand, you can now venture into related hashtags. These hashtags may be more specific than the trending or popular ones and could help you connect with a more targeted audience.
Observe Other Social Media Creators and Competitors
No, you don't have to copy other creators or your competitors. You only have to observe those within your brand's niche. Keep tabs on the hashtags they use, how many, and how often they use them in their content. Doing so would allow you to get a keener view of how they are engaging with your shared target audience and how the audience responds to it.
What Hashtag Strategies Can Improve Business?
Good hashtag strategies are one of the primary keys to improving your business. Here are some:
Do Your Research
The first step is to conduct thorough research. Before fully going on a hashtag campaign, research the best analytics tool, top trending and related topics, top content and posts, best social media platform, and the top hashtags.
The goal is to make calculated decisions and to prepare before jumping into the water. Although trends shift rapidly, you can see more success with an adaptable, long-term strategy.
Be Cautious
When posting content for a specific hashtag, always consider every angle. Find out if posting that hashtag is associated with risks, if the hashtag has a double meaning, or if your target audience finds it offensive.
Be bold, but also be very cautious. Always think twice before hitting that 'post' button.
Post Amazing Content
What good is a hashtag for when you write inferior content? Your sophisticated hashtag strategy won't even matter if your audience doesn't fancy your content.
Hence, always make sure to write content that your audience will surely love and one that will resonate with them even after they log off their devices.
Make Hashtags Analytics Work for Your Business
You will surely see the success of your brand with the right hashtag strategies and hashtag analytics tools. It takes time, effort, and even money, but with this guide, you can take it one step at a time.
Always stick to your goals and be resolute in working your way to achieving them. And don't forget to apply the perfect balance of putting the right hashtag and writing superior content!
Now, that you know how to use hashtag analytics, you might be interested in what is popular as far as hashtags go. Check out our article, "Trending Hashtags: 40 Most Popular Hashtags on Social Media in 2022," to find out what hashtags are making waves.