We all have our fair share of favorite social media influencers. We often look up to these influencers for inspiration on content and decision-making. These influencers have different niches, including nudity. Nudity has long been a taboo, but let us get past that as we discover what nude influencers are. 
Nude Influencers: A Guide on Their Role in Marketing
Influencer marketing has become the next big thing in digital marketing. Influencer marketing has, time and time, proven to be effective. The influence these influencers have over their loyal audience is appalling. If you've spent enough time on the internet, you already know by now that the internet has thousands of different influencers in various niches. These niches include beauty, fitness, health, gaming, sports, lifestyle, fashion, and even nudity. 
We often find these influencers on YouTube, TikTok, Instagram, Twitter, and Facebook. But due to the community guidelines and restrictions on social media platforms, nude influencers extend their presence on OnlyFans and Influencers gonewild. 
Nude influencers are still influencers but with a whole different niche and purpose. So, if you want to know who these top nude influencers are and their content, you better stick to the end of this article. 
What are Nude Social Media Influencers?
We refer to social media influencers as people with impressive social media reputations for their prowess in a specific field of knowledge, topic, or niche. They are often present on all major social media channels—Facebook, YouTube, Instagram, Twitter, and TikTok—but they often leverage their content on one platform, and all other platforms are secondary.
The most popular and successful social media influencers are those with engaged followers who pay close attention to their favorite influencers' lifestyles, dramas, opinions, ideas, and content. Famous influencers strive hard to maintain a pristine reputation without issues and controversies.
Nude influencers, however, are those brave enough to break the stereotypes surrounding nudity and sexuality. These nude influencers also differ in content; some don't engage in pornographic content, while others do. Regardless, they also have loyal followers and audiences; some enjoy their content, while others rally behind the cause of letting loose the nudity taboo.
Generally, plenty of major brands collaborate with social media influencers because they see how these influencers have within them the power to start trends and affect their follower's decision-making. However, the opportunities are never the same with nude influencers. However, many brands have already been opening their doors to nude influencers.
How Do Nude Influencers and Imagery Impact Marketing?
Over time, many have gradually become more open-minded about nudity, sexuality, and pornography. However, it is undeniable that people's opinions will always vary. For some people, adult content should no longer be a taboo, while others strive to keep it buried deep down on the internet.
By nature and nurture, people look up to influencers who inspire their followers by setting a good example, and any influencer who produces X-rated content is deemed nowhere near uplifting and a target of public scrutiny and controversies. Nonetheless, they continue to do what they love and create content. 
The technological and cultural innovation we often witness drives the evolution of diverse art forms, works, and content. Part of this evolution is the mainstreaming of pornographic and nude imagery and nude influencers.
Many big and small brands and digital marketers use nude imagery and collaborate with nude influencers or models to sell their products and services. In 2015, Calvin Klein dipped their toes in risky waters with a jeans campaign that featured models sexting or exchanging sexually explicit text messages. Two years later, YSL released a graphic campaign that featured a model photographed at crotch level with legs widely spread. Both campaigns stirred major controversies (and uproar).
While many organizations are becoming more inclusive, some avoid collaborating with X-rated or nude influencers. As revealed in a Forbes interview with Lena The Plug (adult film actress and model), most of her revenue comes from premium Snapchat and OnlyFans subscriptions, and only 5% comes from her other income streams. 
According to her, X-rated influencers can hardly close brand deals or generate high YouTube earnings. YouTube demonetizes content by X-rated influencers even if the content abides by the platform's guidelines.
Therefore, the impact and role of nude influencers in marketing are somehow still hanging by a thread. Many brands and companies prioritize working with influencers who reflect the organization's opinion, personality, and values, with zero tolerance for obscenity. They prefer to employ marketing strategies that are creative and captivating without being controversial.
If your brand wants to collaborate with an influencer, using influencer software will make things easier. Check out this HYPR review for further details. 
Is Sexual Imagery An Effective Marketing Strategy?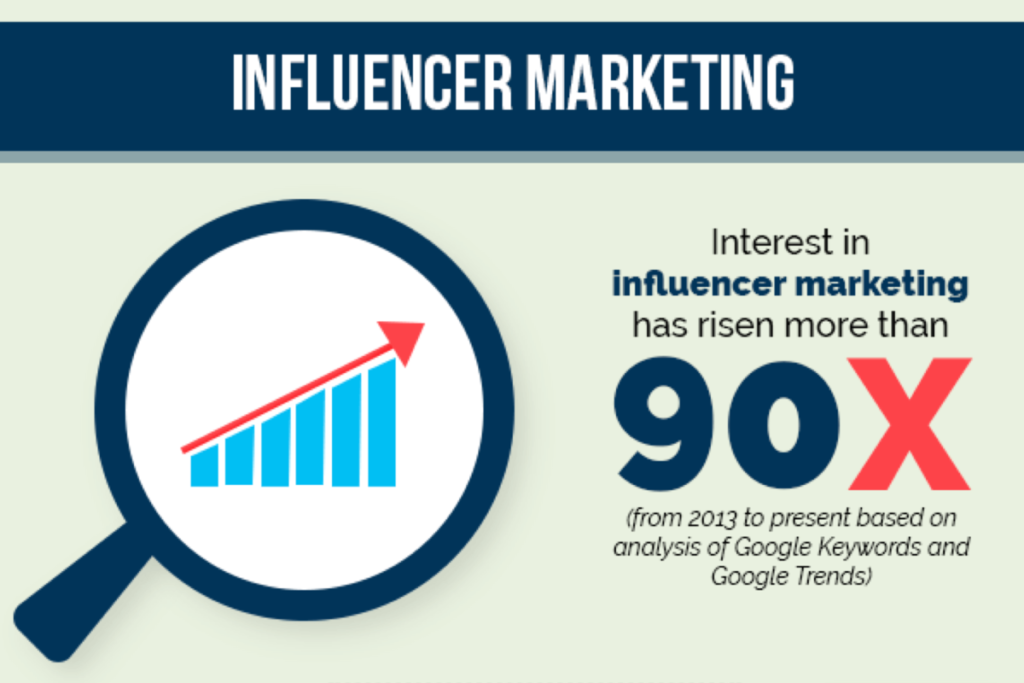 Ad campaigns with an underlying sexual theme may often catch attention, but it doesn't work for all brands. A 2013 study published in the International Journal of Advertising proves that sexual appeals in advertisements may not always be an effective strategy, even if it provokes.
While some brands and marketers saw success in campaigns that reflected sexual appeals, it isn't the case for everyone. Often, sex merely grabs attention without producing actual results. According to the mentioned study, the research participants recall sexy advertisements, but they don't really remember what products or services the ads are selling.
Employing a suggestive campaign or collaborating with nude influencers can be effective when selling lingerie, adult toys, beers, condoms, and the like. However, this isn't an appropriate strategy for particular organizations, such as charities, tech brands, restaurants, etc.
To answer the question, applying sexual imagery in marketing may or may not be successful depending on differing factors like branding, target audience, industry, and products and services.
Will Nude Influencers Suit Your Brand?
As mentioned, sexual imagery doesn't sit well with everybody and isn't appropriate for all brands. To identify whether sexual imagery and nude influencers suit your brand, you must consider the following:
Target Audience
Identify and understand the demographic of your target audience before launching any marketing campaign. If your target audience is minors or the elderly, then sexual imagery isn't the best strategy for you. 
Branding
You must consider and look after your brand's reputation above all. Before you get enticed in the short-term attention that sexual imagery may generate, consider whether the possibility of damaging your brand's reputation and overall branding is worth the risk. 
Products and Services
What products and services are you offering? Are you selling lingerie, condoms, or alcohol? If yes, then collaborating with nude influencers will possibly benefit your brand. But you don't really need nude influencers if you're selling burgers, computers, or jewelry. 
Industry
As mentioned, sexual ad campaigns aren't for everyone. This factor goes hand-in-hand with your products and services. 
Who are The Top Nude Influencers?
Nude influencers and platforms like OnlyFans have definitely altered the way people think about the adult industry. Today, these nude influencers have worked their way outside of platforms supporting adult content into mainstream social media platforms. Although, their content is never a hundred percent the same in all their channels.
OnlyFans influencers are there to produce x-rated content for their avid fans, while nude Instagram influencers are people and models who trailblaze in body positivity and self-love. OnlyFans influencers need not exert much effort to post their content, but Instagram influencers strive to make their content more artistic and aligned with the platform's guidelines.
We researched and came up with some of the top nude influencers on Instagram and OnlyFans.
Instagram Nude Influencers
With the rise of nude influencers, comes those who stand out from the rest. These individuals are followed by millions and exert considerable influence on social media. Let's take a look at some of them.
Nude Yoga Girl — @nude_yogagirl
Nude Yoga Girl is an Instagram influencer with 1.4 million followers as of this writing. Her Instagram feed aesthetic is full of artistic and creative yoga poses and nude curves. Naked yoga is popular these days, and she is among the most-followed naked yogis. She is a proponent of self-love and acceptance movements and continues to inspire followers with body-positivity content and messages.
Alexandra Leese — @alexleese
Alexandra Leese is a photographer with an Instagram following of 58.7K. While she isn't entirely a nude influencer, as she is a photographer and filmmaker, you can find artistic nude portraits on her account. If you fancy nude and creative photography, you will find her account amusing.
Zoe Natale Mannella — @zoenatalemannella
Zoe Natale Mannella is a nude model and photographer with over 26.8K Instagram followers. Her Instagram content portrays nudity as a vibrant and dynamic art form. Mannella's shots are eccentric, unique, creative, and captivating. Some of her best ones include rare underwater shots.
Veronika — @vero.kratka
Veronika is an Instagram micro-influencer and portrait model who frequents nude content on her IG account. On top of that, she also does nude yoga sessions from time to time. Veronika believes that nudity is an art and an element that keeps you one with nature.
Nude Art — @nighttwisshh
Nude Art is an Instagram account that gathers different artistic nude photos from various photographers. The nude images in this account exude jaw-dropping artistry that would get anti-nudists to think twice. Nude Art often credits the models and photographers of each photo, so you can easily spot your favorite nude influencers, models, and photographers to follow.
OnlyFans Nude Influencers
French Vanilla — @chloemercy
French Vanilla is a rising OnlyFans influencer from France who joined the platform less than a year ago. This 23-year-old French nude influencer posts sensual, adult content in photos and videos. While relatively new to OnlyFans, she's among the most popular and sought-after OF influencers.
Bhad Bhabie — @bhadbhabie
Popularly known as the "cash me out girl," Bhad Bhabie already had an established, massive social media following prior to joining OnlyFans. Although she's as young as 19, Bhad Bhabie set the record for being the fastest influencer to earn a million dollars, as it took her only 8 hours to get that huge bucks. Unlike other OF influencers, she doesn't offer major X-rated content, but her to-die-for looks are enough to excite her followers.
Corinna Kopf — @corinnakopf
Before becoming OnlyFans famous, Corinna Kopf made a name for herself by being an Instagram and YouTube creator and gaming streamer. Her influencer and modeling career has already been successful way back. Most of her OF content is nude images and X-rated videos.
Vicky Stark — @vickystark
Vicky Stark nude influencers is also a new OnlyFans nude influencer. She started in 2022 and, since then, has been posting steamy content. Her content includes weekly try-on videos of bikinis, lingerie, and costume. Although, she also has other adult content for her followers.
Meg Turney — @megturney
Meg Turney nude influencers is another streamer, cosplayer, vlogger, and model. After releasing nude photos on her website, Turney went full-time on OnlyFans by creating boudoir content. Before OnlyFans, she used to share her content on Patreon. However, she announced that her current primary content hub would be OF. While the influencer still releases Cosplay photo sets, most of her content is nude photos.
If you want to be an influencer, although not necessarily a nude influencer, it pays to learn more about software that can match you with a brand. Check out one of our highly-recommended influencer marketing software in this BuzzSumo review.
Nude influencers are…
Very much embraced in today's pop culture. However, whether we like it or not, nude influencers are not for everyone as far as influencer marketing is concerned. Nonetheless, they have our respect! 
Now that you know a thing or two about nude influencers, you might want to visit this article on "Influencers Gone Wild Website: What is It and How Does It Impact Influencers?"