The infamous platform OnlyFans gained widespread recognition during the COVID-19 pandemic lockdowns. Many influencers and content creators found the platform as a lucrative way to generate income while their jobs were on hold. Yes, creators get paid on OnlyFans, and in this article, you will learn how OnlyFans payouts work.
OnlyFans Payouts
OnlyFans received mainstream recognition following sex workers using the platform to earn money during the COVID lockdown in 2020. While OnlyFans isn't merely a platform for nude influencers and sex workers, it is now widely popular because of them. Since then, OnlyFans blossomed into a dynamic space, allowing artists, influencers, entertainers, and sex workers to monetize their influence.
OnlyFans became the heart of all things NSFW during the pandemic, but it doesn't stop there. A growing list of prominent celebrities and models capitalized on the platform by producing content not found elsewhere, although not necessarily NSFW content.
OnlyFans creators receive their part through OnlyFans payouts, and we shall learn more about it in this article. OnlyFans payouts are genuine and a lucrative way to generate income.
What is OnlyFans?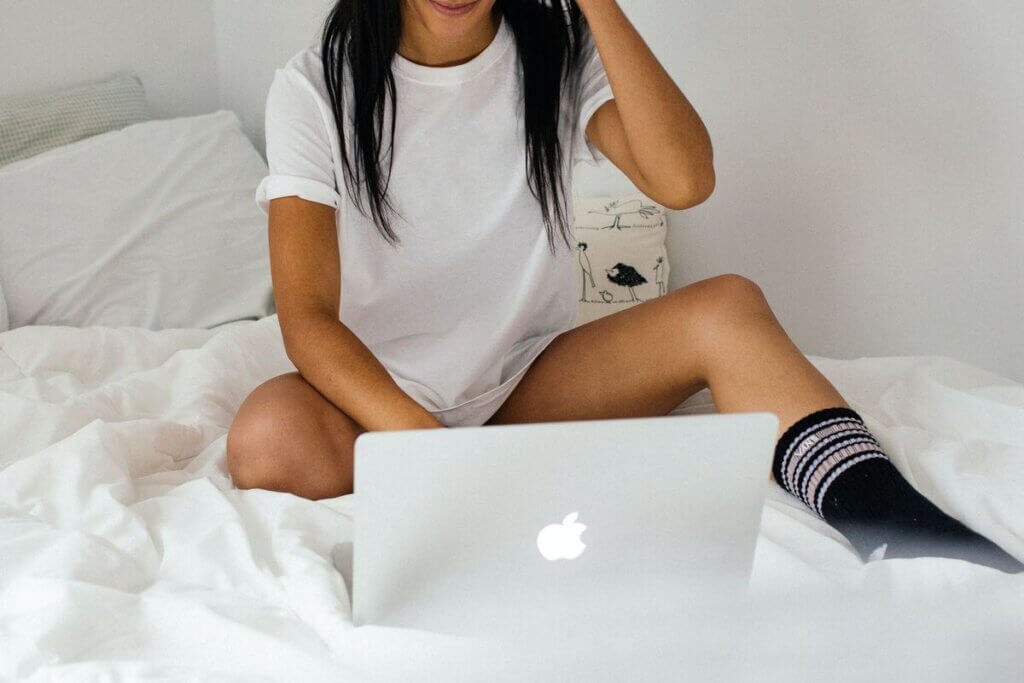 OnlyFans is a subscription-based social platform launched in 2016 by Fenix International. It is where creators and users post, sell, and purchase original content unavailable on other platforms (except when it leaks). A subscriber must pay a monthly subscription fee to access a creator's content.
The platform saw a towering increase since the height of the pandemic when clubs and bars stopped operating, and its workers needed another avenue of generating income. Many of these OnlyFans creators are full-time influencers on the platform, earning from a thousand to hundreds of thousands.
In an interview with the L.A. Times, adult entertainer Scarlet Bloom said she realized the need to diversify her income streams by becoming a content creator and saw OnlyFans as a reliable and stable business model. But don't get us wrong, OnlyFans isn't just for adult entertainers; anyone can use it to sell exclusive content to their audience.
How Do OnlyFans Payouts Work?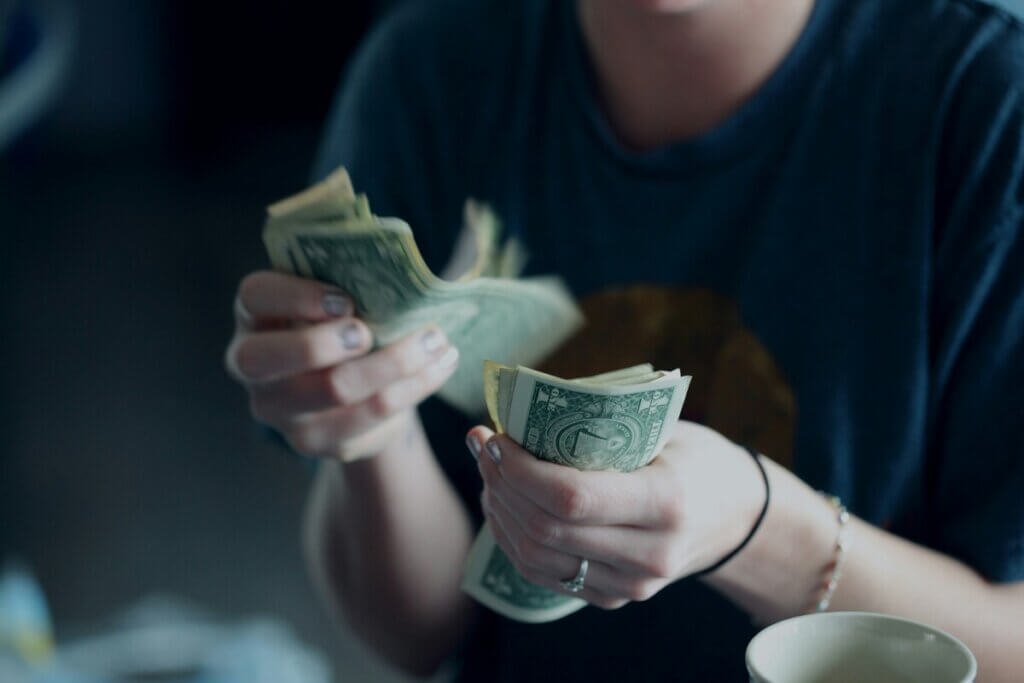 How do you get paid on OnlyFans? OnlyFans content creators generate income on the platform by collecting money from different OnlyFans avenues. Fans pay the creators and influencers to access their exclusive content and get perks, including live streams and direct messaging. The platform charges fans their subscription fee until they unsubscribe.
Creators may set their subscription price however they want to, but the platform deducts a 20% commission for every transaction. Aside from subscriptions, creators generate income through paid messages, exclusive content, and pay-per-view content.
Furthermore, here are further details on how OnlyFans payouts work:
Creators can get their OnlyFans payouts through an e-wallet or a bank account in their home country. And what banks does OnlyFans accept for payouts? Withdrawing through banks can be challenging, as many banks don't receive money from OnlyFans because they consider it an "

industry risk

." Some of the very few banks that cater to OnlyFans payouts are Skrill, Wise, Yoursafe, and ePay.

What is the minimum withdrawal on OnlyFans? To make a withdrawal, creators must accumulate a minimum of $20 on their OnlyFans account, keeping in mind that the platform deducts 20% from every transaction.

How fast do you get paid on OnlyFans? Once the creator makes a sale, their money goes into the pending balance. To answer the question, a creator must await clearance for two to three days for OnlyFans to process.

After clearing a creator's clearance, the money moves into their available balance. They can withdraw their money when it exceeds the threshold of $20.

How long do payouts take on OnlyFans? In requesting OnlyFans payouts, creators must wait for the funds to enter their linked bank accounts within four to seven days. So, to answer how long OnlyFans payouts take, approximately four to seven days.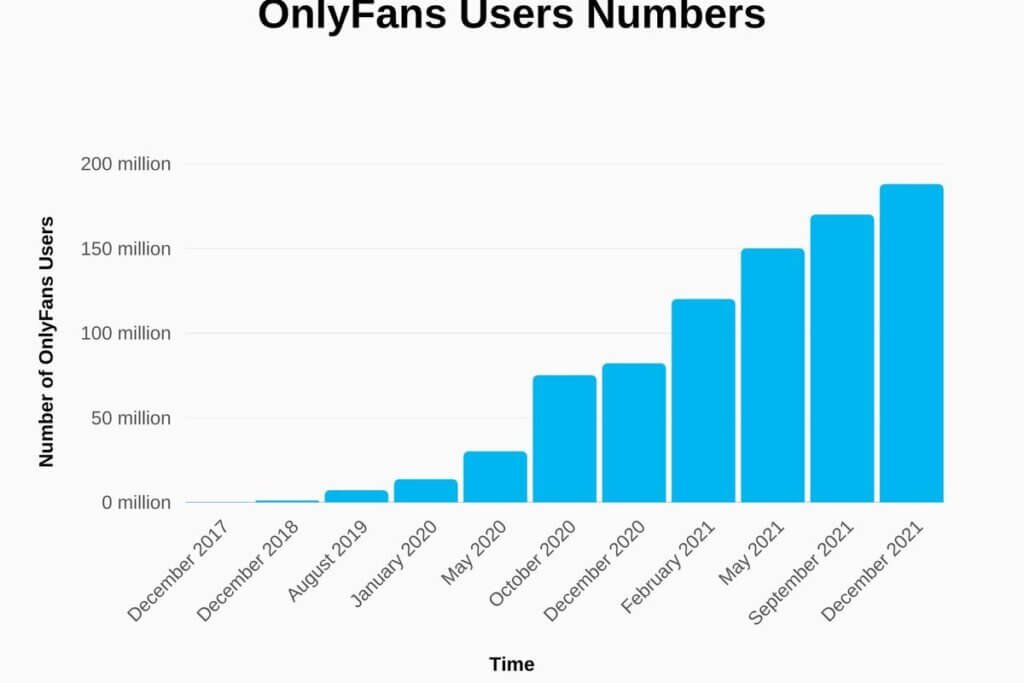 How Do You Get Paid on OnlyFans?
To be successful in your OnlyFans payouts, you must accomplish several steps. Here are the basic things you ought to do:
Create an OnlyFans account.
If it isn't obvious, the first step to generate earnings on OnlyFans is to sign up and create an account as a creator. You must fill in the necessary information and details and agree to the platform's terms and conditions.
Set up your profile.
After creating an account, you can set up your OnlyFans profile by adding a profile picture, bio, and other relevant information. Describe your content and what you can offer your subscribers to attract them. You must create an eye-catching OnlyFans profile because your potential subscribers can see this at first glance.
Set your subscription price.
Your subscription price is what your subscribers must pay to gain access to your content on the platform. The platform allows you to set your desired price, so consider your content's value carefully and how much your target viewers and subscribers are willing to pay.
Post content.
Once you have the best subscription price, it's time to create and publish your content. Your OnlyFans content can be photos, videos, live streams, and other forms of media. Upload your content on your profile and set the privacy exclusive to your subscribers.
Promote your account.
You are on the platform to generate income and can barely achieve this without proper promotion or marketing. To draw subscribers and earn money, you must promote your account on your other social media channels and websites. Go out of your way to engage with potential subscribers by sharing OnlyFans content previews and interacting with them through private messages and comment sections.
Interact with your subscribers.
The best way to retain old and gain new subscribers is by interacting with them regularly. You can do this by updating and interacting with them through comments, private messages, or exclusive content. Your subscribers are the bedrock of your OnlyFans stardom and success, so show how much you value them through constant interaction. Without your subscribers, you can never experience OnlyFans payouts.
Set up your mode of payment.
OnlyFans payout modes include wire transfers, e-wallet services, and direct bank transfers. You don't have to be concerned about how to get your earnings because your options are loose, and you have the freedom to choose whatever way you want to withdraw your OnlyFans earnings.
Cash out your earnings.
Once you have put up your OnlyFans profile, earned subscribers, uploaded content, generated earnings, and set up your payment mode, you can cash out your money. As iterated, you must meet the platform's minimum payout threshold of $20. After hitting this threshold, you can request your payout and wait for the funds to enter your account.
If you experience issues processing your OnlyFans payouts, you may reach out to OnlyFans contact support to resume payouts.
What are Methods of Withdrawing OnlyFans Payouts?
You can withdraw your OnlyFans payouts in two methods — automatic payout and manual payment.
Automatic Payout
When you choose automatic payout to withdraw your OnlyFans earnings, you can experience a seamless transfer of your funds from the platform to your connected bank account. You may set a certain threshold; the system will transfer your money automatically to your bank account when it hits the threshold.
We find this method to be efficient and less time-consuming for creators. You don't have to undergo lengthy processes to get your OnlyFans payouts.
Manual Payment
As the name suggests, manual payout requires you to initiate the payout process manually by tapping the "Request a Payout" button whenever you want to withdraw your earnings. You may request your money at your most convenient time, and you must have a minimum earning of $20 to request a payout successfully.
The manual withdrawal often takes one to five business days, depending on your location and chosen payment method. Direct transfers to American, British, and European banks usually take one business day only, while international SWIFT banking systems may go from three to as long as five business days.
What are The Ways to Generate Money on OnlyFans?
OnlyFans offers multiple ways to monetize your profile. We already know the basic and primary way of earning on the platform — sharing exclusive content with your subscribers in exchange for a subscription fee. Aside from subscriptions, you can also generate money on the platform through the following ways:
Pay-Per-View Messages
PPV messages allow creators to earn money by sending messages, and content subscribers can only unlock and view after paying additional charges. This option is great for creators to offer premium content at an extra cost.
Paid Private Messaging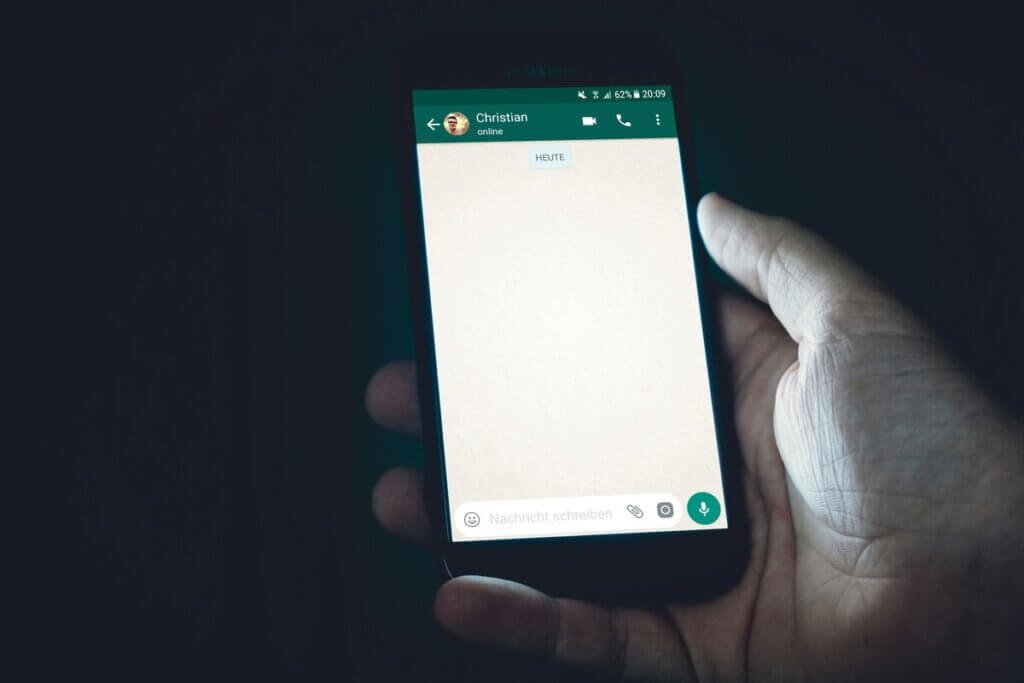 OnlyFans' "Locked Content" feature allows creators to charge their subscribers to access private chats and messages. This feature best fosters and entertains personalized interactions, one-on-one conversations, and special requests.
Pay-Per-Minute Live Streams
Similar to other social media platforms, OnlyFans has a live-stream feature that enables creators to host live video streams where they can set a per-minute rate. Subscribers can access these live streams by paying for the time spent watching.
Paid Content Bundles
Creators can put their content in bundles or packages and offer them to subscribers at a fixed rate. This feature enables creators to sell curated content collections or themed content bundles. Therefore, always create the best content to give your subscribers their money's worth.
If your content is primarily in video form, you can use top-notch video editing software to produce quality content. You can check out one of our favorite software in this Filmora review.
Tips
Like how TikTok allows fans to send  TikTok Live Gifts to their favorite creators, OnlyFans also allows subscribers to tip creators. Tipping is generally a great form of showing appreciation to others for their service, and OnlyFans did not overlook this.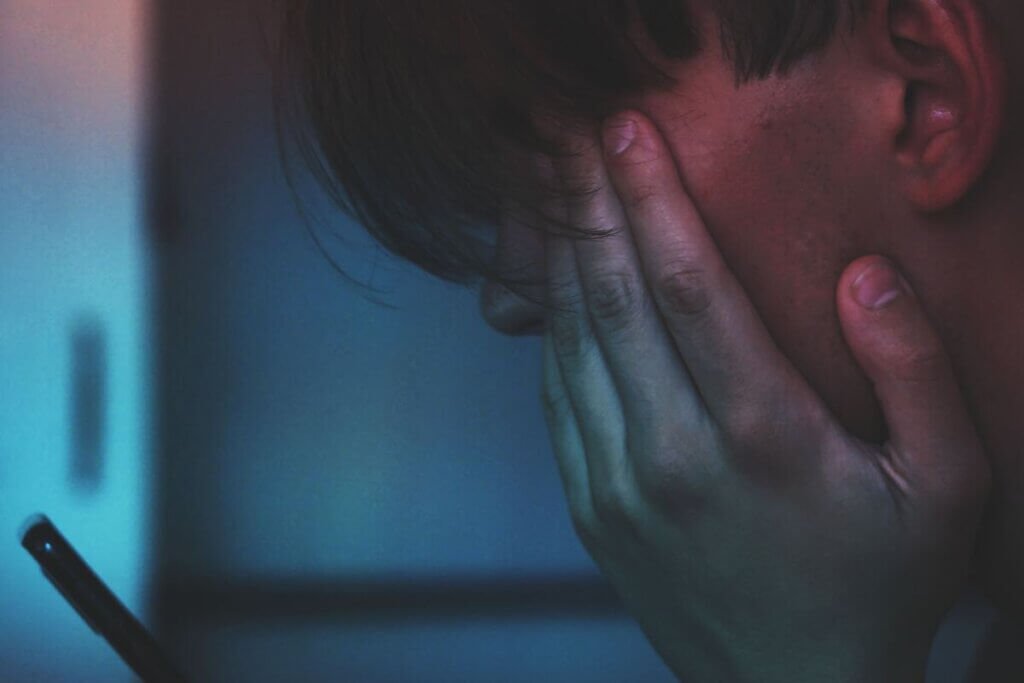 If you have noticed, OnlyFans payouts and earnings rely heavily on subscribers. Hence, thinking of ways to make subscribers feel excited and willing to spend their money is imperative. 
If you want to earn more money on top of your OnlyFans earnings, you can try your luck on Patreon. Read more about the platform in this Patreon review.
Now, what?
As mentioned in this article, there are various ways to earn OnlyFans payouts and withdraw funds. If you want to monetize the platform, you may do so, even if you are not in the adult industry. Sure, OnlyFans is widely stigmatized today as a platform for adult entertainment and nude influencers, but it is not.
You can be an artist or musician using the platform to give your fans an exclusive peek at your latest works. The platform is for every creator and influencer in various niches. So, don't be afraid to start plotting your OnlyFans payouts.
Everything covered in this article is only a branch of a huge tree. To increase your understanding of the OnlyFans platform, this "What is OnlyFans? Everything You Need to Know" article is an excellent read.