If videos are not on your list of most crucial content strategies, it's about to be. Videos are an essential component of every marketing strategy and campaign. Videos are a great way to engage and connect with your audience on social media platforms. 
Videos have become popular because they are easier to understand and consume, and once an audience understands or fancies a video, they'll spread it like wildfire. Viral videos don't necessarily need heavy editing. However, marketers, brand owners, and influencers can benefit from well-edited and high-quality video content. This is where video editing software comes into the picture. 
What Is Video Editing Software? 
While lots of viral videos on social media aren't overly produced, quality content, marketers, and content creators can benefit from using video editing software to create compelling videos. Video editing tools allow them to create a single video from various footage or clips in a short time while incorporating aesthetic elements, such as special effects, filters, audio, overlays, and transitions, to name a few. 
Benefits of Video Editing
Videos have become an integral part of content creation today. Statistics show that 92.3% of the internet's population worldwide watch videos weekly, with the current average user spending 17 hours a week consuming digital videos. These digital videos are compelling, resulting in more video consumption over time. And creators perfect these videos through video editing.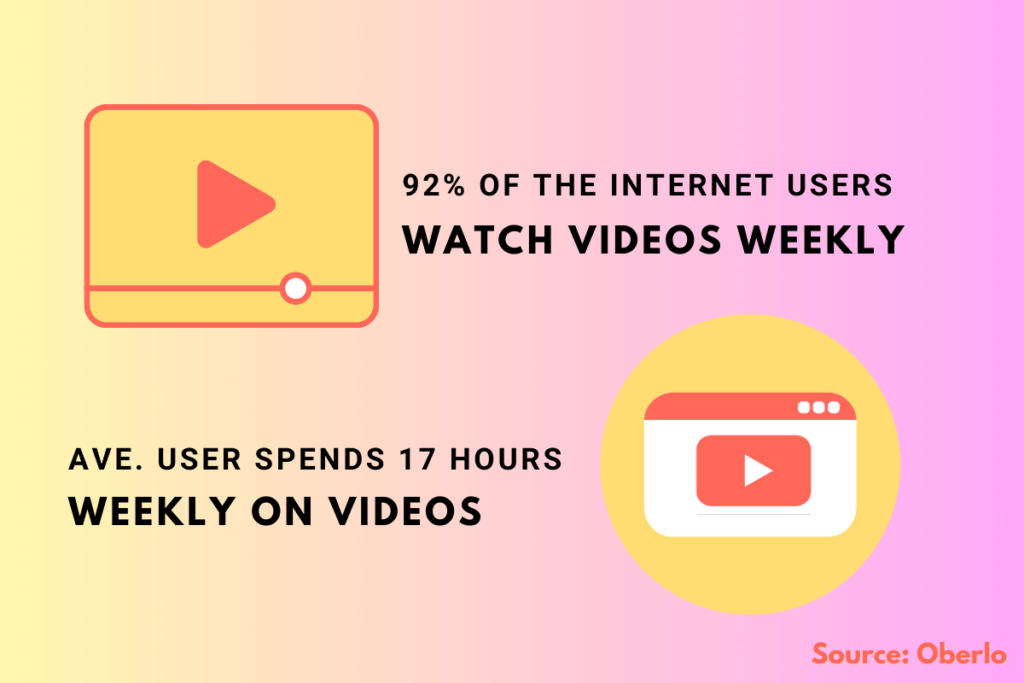 Video editing involves merging special effects, production footage, audio, and text to produce a new creative material or video file. The output of video editing may range from a few seconds to hours worth of movies. Video editing has become necessary in today's digital world, especially in the entertainment and marketing industry. 
What Does Video Editing Software Do?
Video editing software pertains to computer or mobile programs or apps to edit video files. You can use the software to cut or split video clips, compile and rearrange the clips, tweak or add visual and audio components, and place special effects.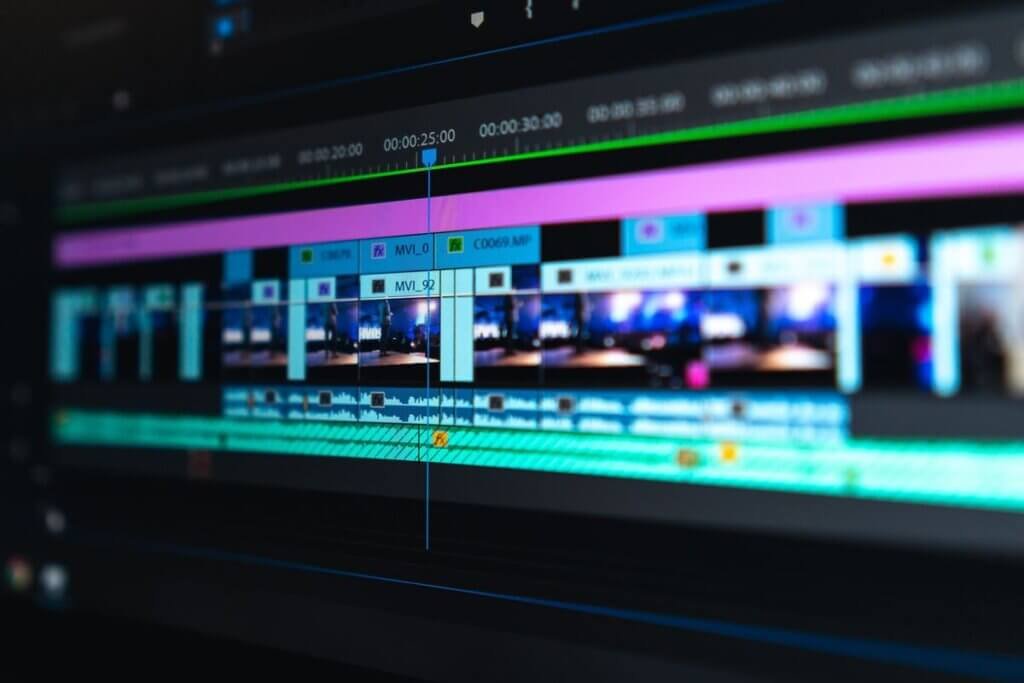 These video editor tools can perform simple tasks like adjusting a video's specs to fit a particular platform and complex tasks like editing a full-length film. A video editing tool enables creators (a.k.a. modern-day virtual storytellers) to produce creative and compelling narratives through audio, visuals, and effects, flawless transitions, accurate timing, and the power to evoke emotions through thoroughly chosen sequences and clips.
Creators or video editors get the best video editing software to create their masterpieces.
Features of Video Editing Software
Since the 1900s, producers and filmmakers maximized video editing software to create vintage films and masterpieces. As technology upgraded, so did the editing tools. As a content creator or editor in the 21st century, you now have access to more advanced tools and features and should know what these features are. So, here are some of the features to look out for in a video editing software:
Video Format Support. 

When looking for video editing software, you will want to consider one that supports any video format, specifically the one you use. File incompatibility is truly a pain, and you don't want your team shooting days' worth of clips and footage only to end up with files your editor does not support, and you won't want the added burden of converting every single file. The most common video, audio, and photo formats are MP4, MOV, AVI, WMV, MP3, WAV, AICC, JPEG, JPG, and PNG.

Multimedia Sources. 

Statistics show that more users consume video content than photos or text. One of the reasons why videos have become more appealing to the masses is multimedia sources. With that, a good video editing tool features multimedia bits, such as filters, special effects, graphics, and audio. Multiple tools, like Wondershare Filmora, have a library of stock photos, audio, and other multimedia. Read more about the software in our 

Filmora Review

.

Post-production Editing Tools. 

Have you ever wondered how SDE (same-day edit) videographers can create a high-quality and well-produced video in such a short span? That's all thanks to their editing tools (and laudable skills). The top editing tools your software must include are chroma key, object motion tracking, split-screen and picture-in-picture, and 360-degree video editing.

Captioning. 

According to statistics, 92% of viewers in the US watch mobile videos on mute

. Hence, it is imperative to place captions on your videos, especially on educational or informative ones. Some software allows you to upload SRT files or create captions through artificial intelligence.

Optimization. 

It's a fact that video files consume so much space on your hardware. On average, videos can be a hundred megabytes to several gigabytes worth of hardware storage. With that, you will want to import and render quality videos without needing a super high-end or powerful computer and software that does not ruin your videos' quality. Hence, your video editing software must have a video optimization feature.

File Organizer. 

A quality video editing tool has an efficient system of organizing files and projects. Videographers and creators often work on multiple projects, so an editing tool with a file organizer avoids disorganization and helps keep track of deliverables and timelines.

Intuitive Interface. 

Editing video footage is time-consuming enough, so editors don't have the luxury of time to figure out how an editing tool works. That said, one of the features of a video editing tool is an intuitive surface that's simple to use but contains the most-used functions ready to perform at one click.
Why Use Video Editing Software?
Video editing tools are beneficial, especially for creating engaging and compelling social media content. Marketing has changed over the years, and managing an impressive online presence is imperative for businesses and content creators or influencers. What better way to maintain this than by producing beautiful content?
If you have second thoughts about getting a video editor software, look at the benefits of a video editing tool to help you decide.
Economical. 

Investing in a full-packed, high-quality video editing tool allows you to save money. Instead of hiring multiple editors to work on a video, you can get a great editing tool and hire one skilled editor (or do it yourself if). There are many complete editing software that don't cost much, so make sure to look for them.

Boosts Productivity. 

Using a video editing tool improves your productivity by saving you time, money, and effort, allowing you to put those essential resources to good use elsewhere.

Saves Time. 

If you are an influencer, professional videographer, or marketer, you don't have sufficient time to allot days to edit your videos. Fortunately, a good video editor can streamline the editing and production process, saving a significant amount of your work and time.

Remote Work. 

A video editing tool gives you the freedom to work anywhere and anytime. There are online and offline video editing software. You can choose from either of the two kinds. Offline video editing software gives you more flexibility in working.

Video Customization. 

If you are a brand owner or marketer, a video editing tool allows you to customize your videos so that they may reflect your company's values, image, and overall branding. You can better customize and personalize your videos through an editing tool, enabling you to draw your audience to your brand.
How Much Does Video Editing Software Cost?
The cost of video editing tools varies depending on the features it offers. Many software offer a free version, but software costs can be $10 to $200. Several tools are priced monthly, yearly, and one-time purchases. 
What Are Examples of Video Editing Software?
What software is free for video editing? What do most YouTubers use to edit their videos? These may be some of the questions you have in mind as we go through this extensive video editing topic. There are premiums and free video editing software for PC and mobile devices. 
Here are some of the best beginner online and offline video editing software for PCs and mobile phones:
Lumen5. 

Lumen5 is a video editing software for PCs marketed as software for turning blog posts into promos. The tool's standout features are its drag-and-drop interface and blog-to-social promo creation. Its free version allows you to create 720p videos. Upgrade your premium to $11 per month or $59 per month for a 1080p resolution to remove the watermark. You can read more about this tool in our 

Lumen5 review

. 

Filmora. 

Filmora by Wondershare is a multi-faceted, simple, high-quality video editing software. It comes with motion elements, overlays, filters, transitions, and royalty-free music. Beginners can use the "Easy Mode" to create polished edits through a drag-and-drop interface. Wondershare also offers Filmora Scrn for screen recording and FilmoraGo for mobile. 

Adobe Premiere Pro. 

Adobe Premiere Pro is a bestseller with an unrivaled suite of features like 360 VR and 4K support and the ability to organize, store, and share assets with your team. Its standout features are the multi-cam and coloring, title tool, straightforward interface, and easy integration with other Adobe products. 

Apple Final Cut Pro X. 

As its name suggests, Apple Final Cut Pro X is best for professional video editors and filmmakers. It has a complicated interface that users who like challenges will find enjoyable. Its standout features are the magnetic timeline and touch bar support. 

CapCut. 

Is CapCut a good editing app? Can I use CapCut on PC? CapCut is a video editing software free download developed by TikTok's parent company ByteDance. It is primarily used for creating short-form social media video content, such as for TikTok, Facebook, and IG reels. While CapCut is not a tool for professional use, it is great for content creators wanting to create trendy video content on TikTok, Facebook, Instagram, and YouTube Shorts. 
Potential Issues With Video Editing Software
We can't contest the significance and benefits of using a video editing tool. However, these tools or their uses have potential issues like any other software.
Software Crash. 

Third-party plugins can be corruptive and not secure. To avoid this issue, always choose your plugins carefully. Give the developer a background check and read its reviews.

Computer Crash. 

Video editing demands the best hardware. If your computer fails to meet the demands of large videos, your computer will most likely crash. To avoid this, use a PC with sufficient power to handle your editing workload. Ensure that your device meets the best system requirement possible.
What Are the Latest Trends in Video Editing Software?
With social media users consuming more and more video content, the demand and production of short-form videos are rising. As a result, users will start using straightforward mobile video editors like CapCut and FilmoraGo. Marketers maximize short-form videos as brand materials, allowing them to reach more prospects quickly. 
Live video editing has also made it to the top video trends this year and in the coming years. Live video editing happens when streams are edited in real-time, unlike what we commonly see on TV, where effects and pre-recorded clips are added to a live show. Several advanced and professional video editing software can edit live streams in real-time. 
There are a lot of video editing software in the market, so make sure to choose the right one to get your money's worth. If you want to learn more about video content and social media, you can head to our "The Ultimate Guide to Instagram Video Sizes and Specifications" article.