Social Commerce: Definition, Types, Platforms
Sharing is caring!
The world is ever-changing. Things that used to be confined to the realm of imagination are a reality now. For example, who would have thought that physical keyboards would be redundant on a cellphone in just a few years? Or that we'd live in a virtual global village where people are just one click away? More so, consumers are closer to sellers than ever, which brings us to our topic about social commerce. 
A Complete Guide to Social Commerce
If you've been around the block of online marketing, you've probably heard the term "social commerce." But if you're unfamiliar with it, you might find it hard to determine which is a type of social commerce. This new retail model is slowly becoming popular in the world of online selling and marketing. When used properly, it can be an invaluable tool for your marketing campaigns. 
What is social commerce? Why is social commerce important for your business? You'll find everything you need to know here.
What is Social Commerce? 
Social commerce is often called social media commerce or s-commerce. The idea behind this retail model is simple. As the term suggests, social commerce is when a brand sells its products or services directly on social media. Any seller who uses social media to promote and sell their products is said to be engaging in s-commerce.
But how does it differ from online and social media marketing? Not all social media platforms are used for social commerce. Like other forms of marketing, it all depends on your needs, objectives, and preferences. 
Best Social Commerce Platforms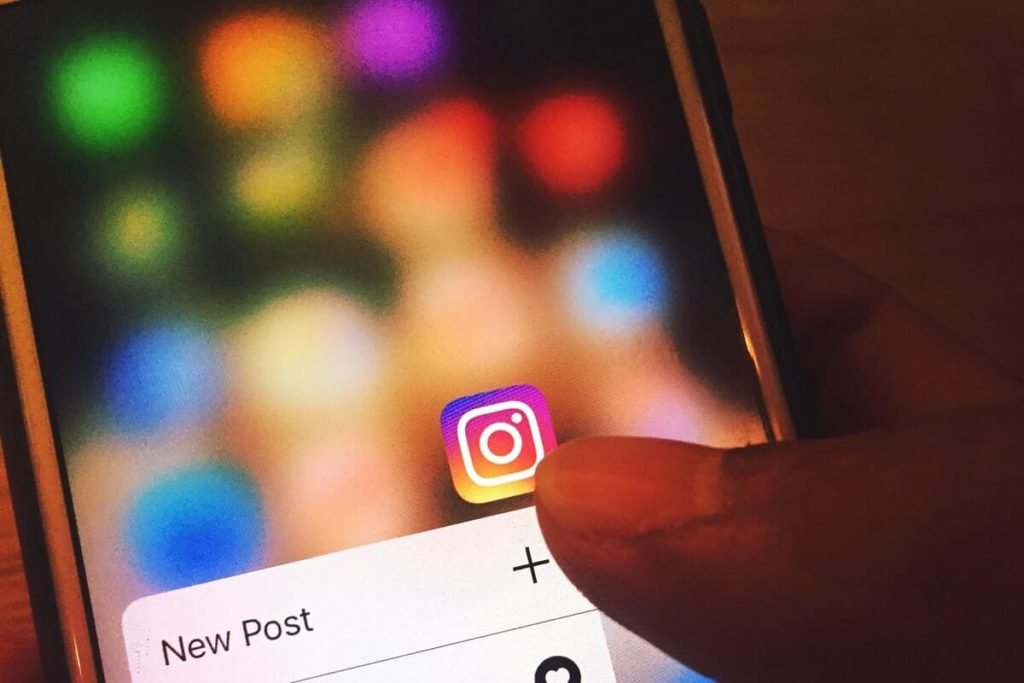 It's no secret that the culture of users may differ depending on the platform one is using. For example, Instagram is often associated with young, hip, and artsy users. On the other hand, Pinterest is popular among homemakers. Facebook is more of a mixed bag, and you can find the most diverse market here.
When choosing the most suitable platform for s-commerce, you should consider your audience demographics and marketing goals. After all, online selling is all about clicks, sales, and conversions. Check which of the platforms below are most helpful to your brand:
Facebook
There's no doubt that Facebook is one of the most social-commerce-friendly sites out there. Being the largest networking platform with around two billion monthly users, the potential for reaching a larger audience is high. However, this number doesn't guarantee that you'll get many purchases and sales easily. You still need to work on your marketing campaigns and explore Facebook's social commerce features. 
The platform accommodates almost all types of transactions—from personal communications to business promotions, product selling, and event hosting. It actively encourages marketers to take advantage of its e-commerce features, such as Facebook Store Traffic Campaign, Facebook Shops, and Facebook Group Marketing. 
These recent developments have enabled users to directly sell their products on social platforms without redirecting their buyers to another website. Rest assured, all transactions are safe and secure so long as you follow Facebook's guidelines and policies. 
Instagram 
This creative platform takes a similar approach to Facebook regarding social commerce. It's friendly to marketers, and you can access products directly on the site. Although Instagram is owned by Facebook, it still has its distinct flavor. 
For one thing, Instagram has recently introduced a feature called "reels," which is poised to become a rival for TikTok. Reels allows creators to create short, interesting videos about products they love. Aside from reels, the platform also enables users to add swipe-up links on their Instagram stories and collaborate with influencers on paid sponsorships.  
Moreover, Instagram has added Instagram Shopping, a feature that's equivalent to Facebook Shops. This shopping feature allows people to explore your products and services through photos and videos and purchase directly on the platform. Instagram Shopping is somewhat similar to carousel ads where you can showcase and tag your products. The only difference is in a carousel format, users can't shop directly when they view your ad. They still need to click a link on the post to know more details about your products and services. 
Pinterest
In the s-commerce world, Pinterest can be called a sleeping giant. Although not as popular as Facebook and Instagram, it's still one of the best social media platforms to promote your products and services. You can share interesting photos and GIFs on Pinterest and incorporate a website link to your pins. 
Recently, the platform has added a Shopping List or Product Pins feature that allows users to save products they've pinned in one place. It can be great for social commerce because it allows you to review these products later on. Pinterest may not be more on the direct selling function, but it's helpful for product recall and remarketing. 
Types of Social Commerce
You may ask, "what is social e commerce example?" Social commerce has various types, but we'll only feature the top 5 social commerce examples in this article.
Peer to Peer Sales 
This type of selling revolves around community marketplaces where consumers can communicate directly to the seller. Aside from Facebook and Instagram, other prominent social commerce platforms include Amazon, eBay, and Etsy. 
Chat Features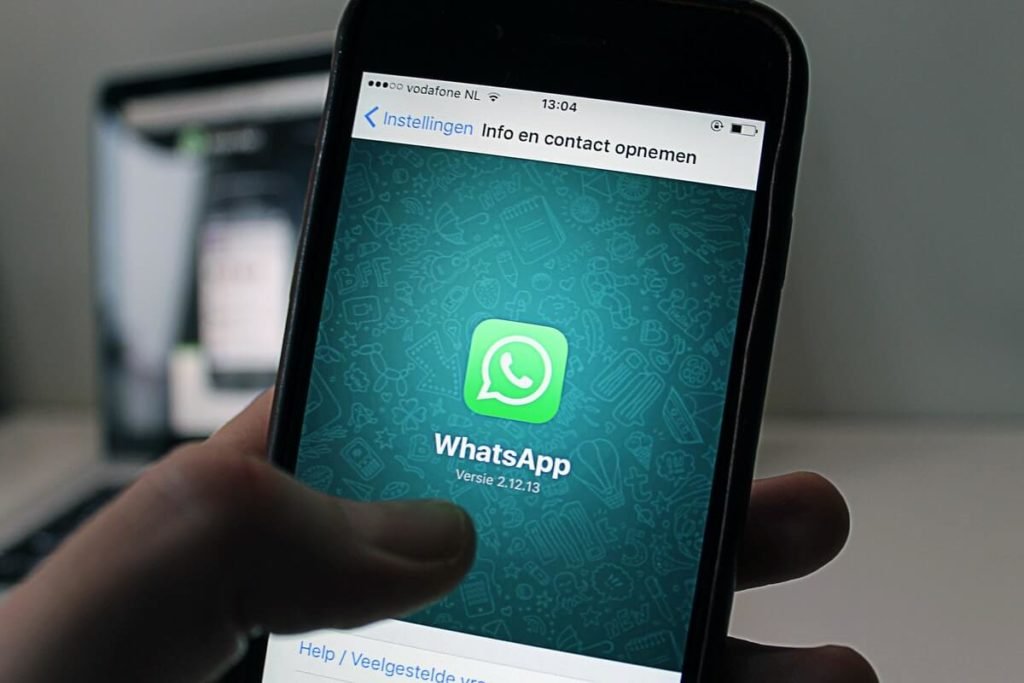 We all know that social media is a strong player in the chat game. The more people can talk directly to the seller, the more they're enticed to buy your products and services. When posting your items on social media, don't forget to include a call-to-action button asking people to chat with you for inquiries. Messenger and WhatsApp are the best chatting platforms, both owned by the social media giant Facebook. 
Participatory Commerce
Social commerce isn't just on the selling side, there should always be an interaction between sellers and consumers. In participatory commerce (or crowdfunding), you'll be able to interact with your customers through voting, funding production, and collaborative product designing. 
Social Media Stories
Stories are available on Facebook and Instagram. Unlike in-feed posts, stories encourage audiences to take quick actions on your products and services. This feature is best for announcing limited offers, new product announcements, and product recalls. You can also do polls on stories and go live to interact with your audience in real-time. 
Group Buying
Why settle for individual targeting when you can reach out to a group of buyers? In group-buying s-commerce, you can offer a discounted rate to customers if they purchase in groups. You can easily do this on sites like LivingSocial and Groupon. 
Other s-commerce types include:
User-generated shopping

Electronic payments

Giveaways

User reviews and testimonials

Social proof from social media influencers
How is S-Commerce Different from E-Commerce?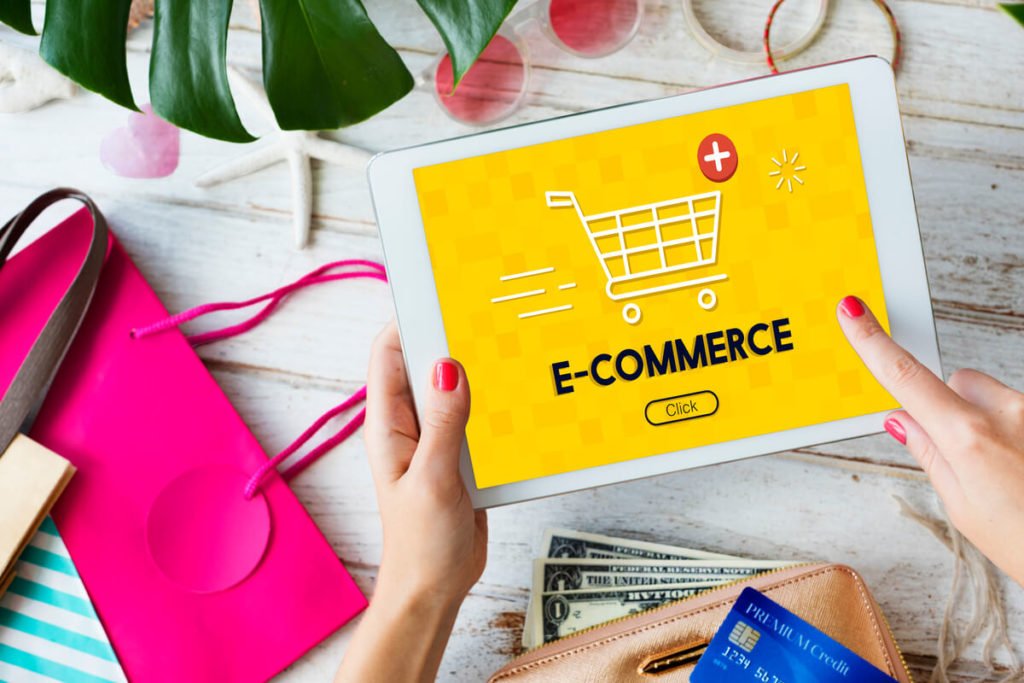 You may think that social commerce is similar to e-commerce. However, not all forms of online selling count as social commerce. The term "e-commerce" refers to advertisers who make their own websites and sell their products and services on that site. On the other hand, social commerce directly uses social media to sell products to consumers instead of creating a website. 
So, when a seller or brand advertises on social media and redirects you to their website to buy products, it can be regarded as e-commerce, not social commerce. It's important to know the difference between the two online selling techniques because they have different marketing strategies and promotional campaign types.
Is S-Commerce Worth It? 
Now that you already have a basic understanding of social commerce, it's time to deal with the most-asked question: is it worth it? As an advertiser, you probably don't like wasting your time and effort on strategies that won't bring in huge returns. But as trends show, social commerce is undeniably worth it. Emarketer predicts that by 2027, social commerce will become a billion-dollar industry, specifically $600 billion worth in sales.
With social media dominating the landscape (and not showing any signs of slowing down), social commerce is the next logical step for advertisers and marketers. But if you're still not convinced, we've listed several reasons why social commerce is worth investing your time, money, and effort.
Easier to Promote and Sell Your Products
If you're not the techie type, social commerce would be easier for you. You don't need to worry about building a website or hiring a web developer to do the work, you just need to have a credible social media account. 
Think about how daunting it can be to set up a new website. You have to pay for the domain, designers, and programmers. Clearly, it involves a lot of time, effort, and money. Worst case scenario, there's no guarantee that many people will visit your site. You still need to advertise and get the word out. 
With social commerce, you already have a ready-made site. You'll also get free insights and analytics that are available on almost all social media platforms. Sure, you'll invest money in social commerce, but the cost is much lower than building a website and doing offline and online promotions at the same time. 
On the buyer's part, the buying process is also easier. Think about when you had to go through all the (website) hoops just to purchase one item. The more difficult it is to buy your product, the fewer people will buy it, no matter how attractive your product. These days, consumers prefer having things at a click of a button. The only thing that you need to build on social commerce is your credibility and authenticity as a seller.  
More Interactive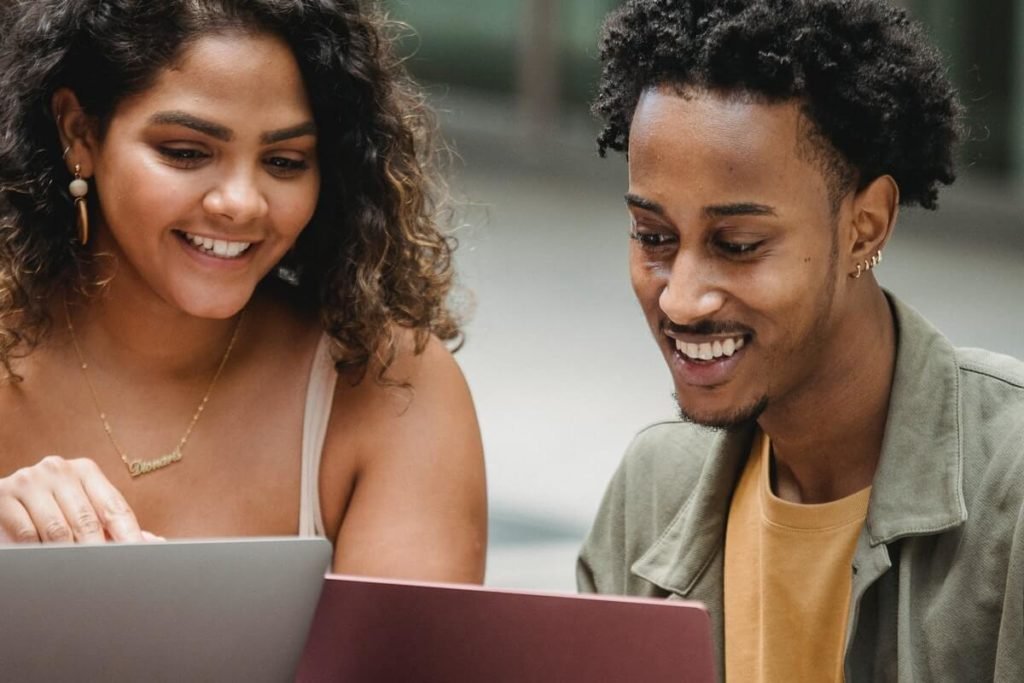 One feature that sets apart social commerce over other online advertising forms is that it allows users and buyers to be interactive. An example of this is Pinterest's feature of showing which products are popular among users. After all, humans are social beings, and they're more likely to buy a product that's popular with other internet users. Additionally, an interactive way of buying allows consumers to feel more confident about their purchase and connection with the brand or seller. 
Provides Useful Insights and Analytics
As mentioned above, almost all social media platforms provide free insights and analytics to users. Just make sure to set up your profile to a business account to access this feature. Through analytics, you'll have a basic understanding of how your campaign is going. You'll see your sales and conversions on a daily, weekly, monthly, or yearly basis. 
Having access to vital analytics will help you strategize your promotions and selling techniques better. You'll know your customers' shopping preferences, behaviors, and concerns and determine the possible reasons for the success or failure of your campaigns. Specifically, you'll get insights regarding post reach, impressions, engagements, and clicks.  
As sellers and advertisers, feedback is important to your business line. It allows you to track your campaign's performance and fine-tune areas that need improvement. Social commerce recognizes this need and provides users with the necessary tools for analyzing their advertising campaigns. You may also check this Iconosquare review for a more detailed analysis of your social media campaigns. 
Focuses on Your Target Audiences
One way to ensure that your campaign will be successful is to focus on the right target market. A marketing campaign with no set target audience is a risky business and might fail in the long run. Luckily, social commerce allows sellers to focus on their target audiences easily. 
If you've tried advertising on Facebook, you'll know that it provides users with various options regarding advertising to specific audiences. One option is to maximize Facebook Lookalike Audiences where you can customize and group your audiences based on similar characteristics. The most common groups are existing customers, potential customers, and remarketing audiences. You can also check this Facebook Business Suite review to target a more specific audience based on your analytics. 
Are You Ready to Take Your Business to Social Commerce?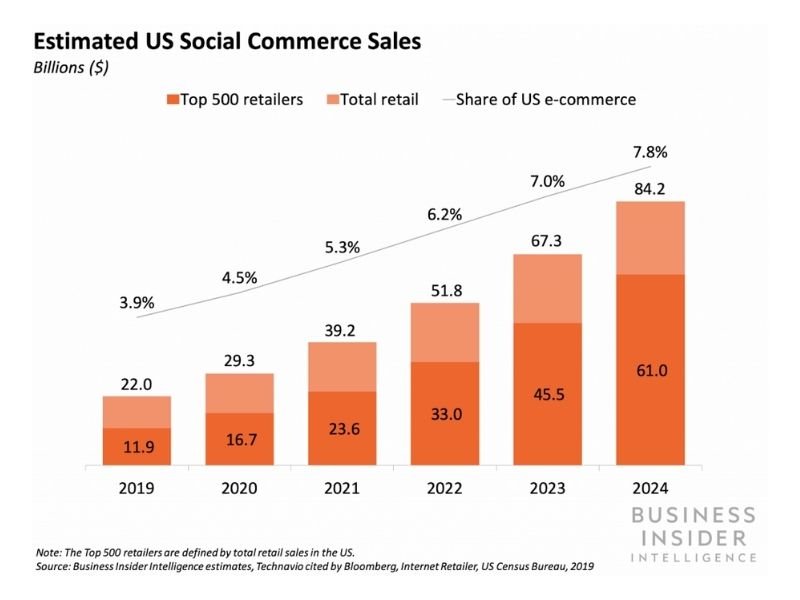 The pandemic has driven many people to engage in online selling. Some may do well in e-commerce, while others prefer s-commerce. The latter is a movement that will surely get bigger. Humanity is becoming inevitably linked with social media, and many of us can't imagine a world without it. 
With this modern setting, relating social media with shopping seems like the next logical step to take. There are only a few downsides to social commerce and more possible benefits for individual sellers and big businesses alike. With the different social media platforms, you're bound to find a good fit for your brand.
Now, if you're really into e-commerce but don't want the hassles of building your own website, check out our article: "15 Best Websites to Sell Products and Grow Your Business Online."