Get on TikTok: The Beginner's Guide to Using TikTok 2022
TikTok has exploded in recent years and is not showing any sign of stopping. The social media platform has registered unprecedented growth and even at one time beat Google as the most visited website. It has also gained traction in the corporate world, with marketers flocking to the platform in droves.
If you're looking to understand how to use TikTok, there's no better time than right now to get started. This beginner's guide to using TikTok 2022 will walk you through everything you need to start having fun, sharing videos with friends, and making new friends on TikTok yourself.
A Beginner's Guide to Using TikTok 2022
Since its launch in 2016, TikTok has exploded in popularity, with around one billion active users worldwide. If you're not one of those users, you might be wondering what all the fuss is about.
This beginner's guide to using TikTok 2022 will walk you through the history of TikTok and why it has gotten so popular. You'll also learn some of the app's best features and how you can use them to your advantage when creating content and sharing with others.
What is TikTok?
A beginner's guide to TikTok 2022 won't be complete without getting to know the app first. TikTok is a social media platform for short videos. It was created by the same company (ByteDance) that created Musical.ly, which is one of the most popular social media platforms for short videos.
The app allows you to upload short video clips that are15 seconds up to 1 minute long, with music added onto the clips from the TikTok library or your library. You can edit your video using filters, text, and drawing tools before posting it on the app or even exporting it as a GIF file.
TikTok has been downloaded over 1 billion times and is available in 150 markets.
How Does TikTok Work for Beginners?
If you're new to TikTok, the app can seem overwhelming at a glance. With so many videos and users to follow, it's hard to know where to start. But don't worry, this beginner's guide to using TikTok 2022 has got you covered.
To start using the app, download it from your app store and create an account. Once you've done that, you'll be greeted with a feed of videos from other users. You can scroll through these videos, like them, or leave comments. If you see a video you like, you can follow the user who posted it. And when you're ready to share your video, simply upload it to the app.
To find specific types of videos, you can use the search bar at the top of the app. Just type in what you're looking for and TikTok will show you relevant videos. You can also browse through different categories like "For You," "Popular," and "Trending."
What Do I Need to Know Before Joining TikTok?
Before joining TikTok, you should be aware of a few key things.
First, the app is designed for entertainment purposes and most of the content is light-hearted and fun. However, there's also a dark side to TikTok with videos that can be graphic or offensive.
Secondly, you should be aware of how much time you spend on the app. It's easy to get lost scrolling through videos and you may find yourself wasting hours without realizing it.
Finally, you should know your privacy isn't guaranteed on TikTok. The app has been known to collect data on users and share it with third-party companies.
How Do You Do a First Time TikTok?
If you're new to TikTok, the process of creating your first video might seem a bit daunting. But actually, creating a TikTok video is easy and only takes a few minutes. Here are some steps you can follow in this beginner's guide to using TikTok 2022:
Choose your topic
When creating a TikTok video, you should always choose your topic first. This will help ensure your video is on point and delivers the message you want to communicate.
Keep in mind that your video should be entertaining but also informative. If you choose a topic that's too broad, you run the risk of your video being all over the place and not delivering the message you intended.
Choose a topic that's specific enough to keep your video focused, but not so specific that there's no room for creativity. Once you've chosen your topic, come up with a creative angle or take on it that'll make your video stand out from the rest.
Plan your video
After choosing your topic, it's important to take the time to plan your video. This means thinking about what you want to film, who'll be in the video, and what kind of mood you want to set. By taking the time to plan your video, you'll be able to ensure your finished product is exactly what you wanted.
To plan your video well, you can use a content creation platform like the one in this ContentStudio review.
Shoot your footage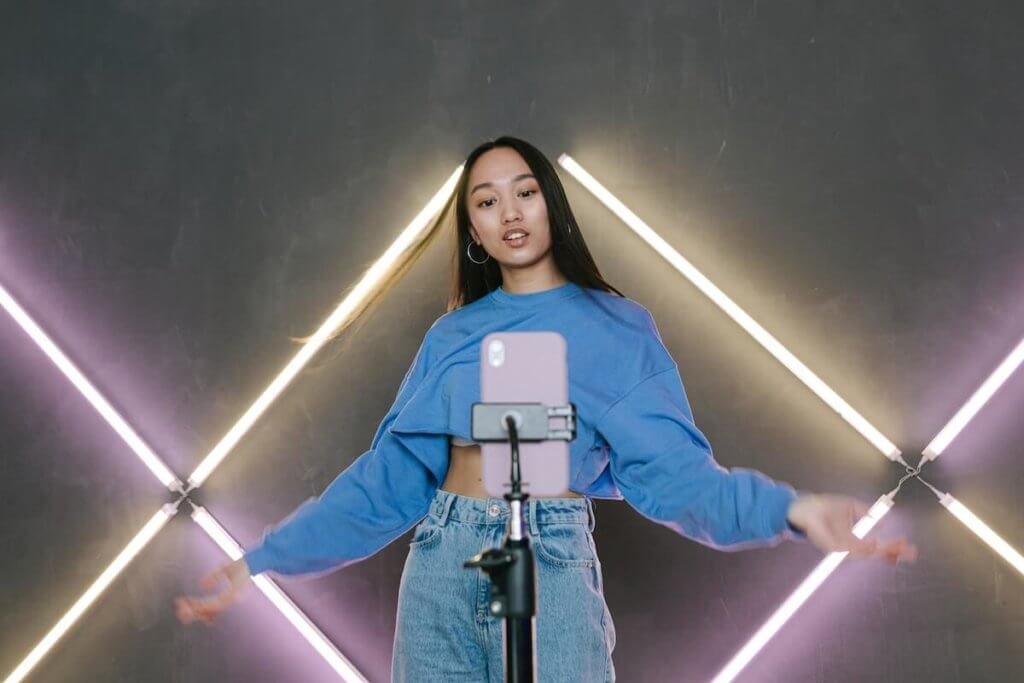 When shooting your footage, you should do so in landscape mode. This will give you a wider field of view and allow you to capture more of the scene. You should also make sure your camera is stable when shooting. Use a tripod or set your camera on a flat surface to prevent shaky footage.
Finally, be aware of your surroundings and what's in frame when filming. Avoid people or objects walking into the shot and ruining your video.
Edit your video
When creating a TikTok video, you should always edit your video. You can add filters, stickers, and music to make your video more engaging and entertaining. You can also trim unwanted parts of your video and add text or voiceovers to improve the overall quality of your video.
Publish your video
When you're ready to share your TikTok video with the world, you should publish it. This will make your video available to all TikTok users and can help you gain views and followers.
Before publishing your video, be sure to check that it meets all of TikTok's community guidelines. Once you've published it, you can share it on other social media platforms to help promote it.
How Do You Grow Fast in TikTok 2022?
When it comes to growing fast on TikTok in 2022, there are a few key things you can do to set yourself up for success:
Start with the basics
If you're new to TikTok, it's important to learn the ropes before diving in headfirst. Take some time to explore the app and get familiar with its features. Once you have a good understanding of how TikTok works, you can start creating content.
Create engaging content
To grow fast in TikTok, you should create engaging content. This means creating videos that are interesting and will make people want to watch them. There are a few things you can do to make your videos more engaging.
First, try to be creative with your content. Think of something that'll stand out and be different from other videos on the platform. Second, film high-quality videos using good lighting and sound. Third, edit your videos well so they flow smoothly and are easy to watch.
By following these tips, you can create engaging content that'll help you grow fast on TikTok.
Use TikTok's algorithms to your advantage
TikTok is designed to be addictive, and the algorithms are a big part of that. The more you use the app, the more it tailors content to your specific interests.
That means if you want to grow your following quickly, you need to be active on the app frequently and engage with a variety of content. By doing so, TikTok's algorithms will start to work in your favor and show your content to more users.
Collaborate with other users
Collaboration means creating content with other people, whether it's duets, short films, or just dancing together. It's a great way to get exposure to new audiences and gain followers yourself.
Not only that, but collaborating with others is simply more fun. It's a great way to meet new friends and creative people who can help improve your content.
So, if you want to grow your TikTok account quickly, start reaching out to other users and see if you can create something together. You can do this easily by using a tool like the one in this Tidal Labs review.
Be strategic with your hashtags
Hashtags are a key way for users to discover new content and accounts on the platform, so it's important to use them wisely. Here are some tips for using hashtags strategically on TikTok:
Use popular, relevant hashtags that describe your content.
Don't use too many hashtags—a few well-chosen ones will do the trick.
Use a mix of broad and specific hashtags.
Experiment with different hashtag combinations to see what works best for you.
Keep an eye on trending hashtags and jump on the ones relevant to your content.
Keep your account active
If you're hoping to grow your account on TikTok, you'll need to keep it active. That means posting new videos regularly, responding to comments and messages, and engaging with other users.
The good news is if you're consistent with your activity, you should start to see your follower count go up. And as your account grows, so will the opportunities to collaborate with other creators and brands.
So, if you're serious about growing your TikTok account, make sure you're staying active and engaged with the community. It's the best way to get noticed and attract new followers.
Why Should I Use TikTok?
Here are some reasons why you should start using TikTok today:
It's a great way to stay connected with friends and family
In the age of social media, it's important to stay connected with friends and family. And what better way to do that than with TikTok?
The app is a great way to stay connected with friends and family because you can share short videos with each other. You can also add filters and effects to your videos to make them more fun.
It allows you to share your life with others in a fun and creative way
If you're looking for a fun and creative way to share your life with others, TikTok is the perfect platform. With its quick and easy-to-use format, you can share videos of your daily life, interests, and talents with the world.
Whether you're a budding musician, comedian, or just want to show off your cute pets, TikTok is a great way to connect with others and express yourself. Plus, with its growing popularity, you're sure to find like-minded people to follow and interact with.
It's a great way to discover new music and artists
The app is incredibly popular with young people, and for a good reason. It's a quick and easy way to find new tunes you might never have heard of otherwise.
TikTok is also a great way to keep up with the latest trends in music. You can see what's popular with other users (like dance challenges, for example), and get recommendations for new songs based on what you've listened to in the past. Plus, if you follow your favorite artists on TikTok, you can get exclusive sneak peeks of new music before it's released to the public.
It allows you to stay up-to-date with the latest trends
TikTok is all about short videos, so you can easily consume a lot of content in a short amount of time. And since the app is constantly being updated with new content, you'll never get bored.
Plus, TikTok makes it easy to find videos relevant to your interests. Whether you're interested in fashion, beauty, or just general pop culture, there's a TikTok video for you.
Is TikTok Safe?
There's been a lot of talks lately about the safety of TikTok. So what's the deal? Is TikTok safe?
Here's what we know: TikTok is owned by the Chinese company ByteDance. Because of this, there have been concerns that the Chinese government could be using the app to collect data on users.
ByteDance has denied these claims, saying TikTok isn't required to share user data with the Chinese government. However, some experts remain skeptical.
So what's the verdict? At this point, we can't say for sure whether TikTok is completely safe. However, if you're concerned about your privacy, you may want to consider using a different video-sharing app or follow this beginners guide to TikTok 2022.
The Future of TikTok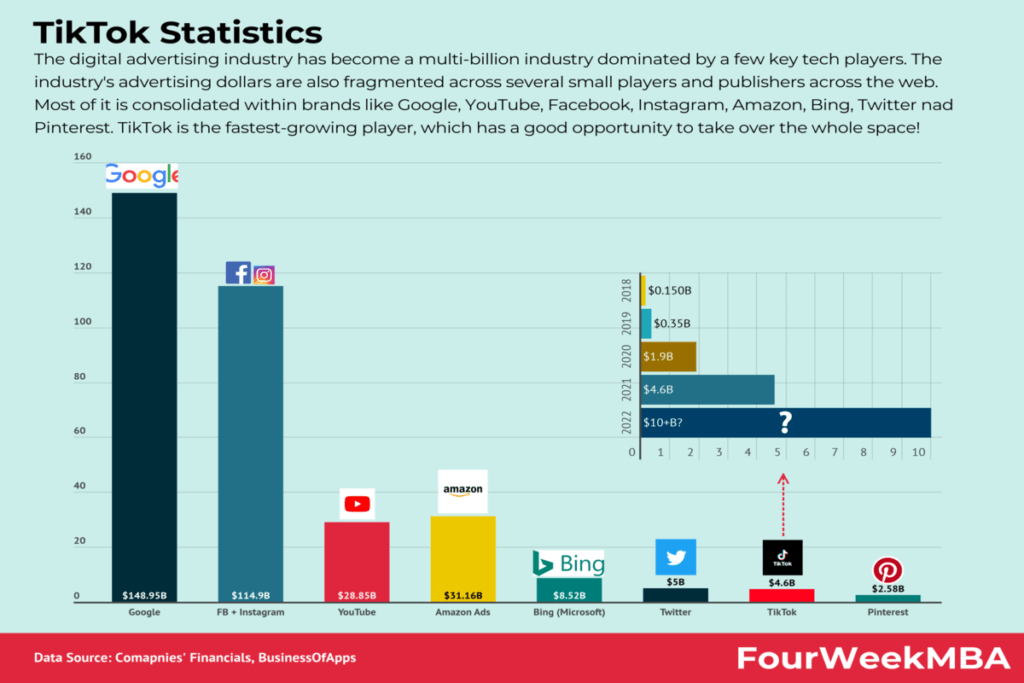 So, what does the future hold for TikTok?
Some believe TikTok is here to stay and will only continue to grow in popularity. Meanwhile, others think the platform will eventually lose its appeal. No one knows for sure what will happen, but there are a few possible scenarios for the future of TikTok.
One possibility is that TikTok will be bought by another company, such as Facebook or Google. This would give the already-popular app an even larger user base and more resources to continue growing. Another possibility is that TikTok will slowly lose its appeal as users move on to other platforms or become tired of the short videos.
Whatever happens, TikTok will continue to be a popular app for people to share short videos. And if you want to take a full grasp of marketing on TikTok, follow this guide: "TikTok Influencer Marketing Guide: Campaigns and Influencers."