What is content creation platform? That's what we're going to talk about today. We're going to outline the Top 5 content creation platforms 2022 that could make every business owner's dreams come true. What do we mean by that? Before you set up any goals, you need to know whether or not you or your company are capable of accomplishing them.
For instance, if you're in the coffee business and you're selling both coffee and coffee accessories, you need to determine what you are planning to accomplish this month, this quarter, this year, or the next five years.
Do you understand what your company is moving towards, considering all the budget, time, and other constraints that might slow you down from reaching your objectives? You also need to know what other things go into the marketing mix. How are you going to add new customers to generate more revenue? Do you plan to work with influencers to push your brand? And if so, how many?
In this post, we're going to identify which platform is best for content creation as well as the content creation tools that will make life a lot easier for you and/or your team.
Top 5
Content Creation Platforms
2022
When choosing the best content creation platforms, the first thing to bear in mind is if they truly and genuinely understand your brand's perspective. Someone who understands that influencer marketing is not the shiny little coin that it used to be that everybody wanted to try, while others didn't. Today, it has become the standard and is being integrated with various brands and marketing mixes. Gone are the days when it required only a small piece of your budget.
Which platform is best for Advertising 2022? Good question. The year 2022 is the year of scaling, where lasting partnerships are built left and right because businesses, creators, and influencers already know what works for them and what doesn't. So if you're a brand that hasn't even started yet, there is no need to worry. You will need to test your data for you to decide how you can expand your program.
As you probably know by now, brands are leaning toward existing communities. They are now utilizing lots of paid social ads working directly with influencers. Those who already have a trusted relationship with their audience. Here's how the best content creation platforms can help do this for you.
Learn how to increase your social media presence and brand engagement with our Denim Social review.
Grin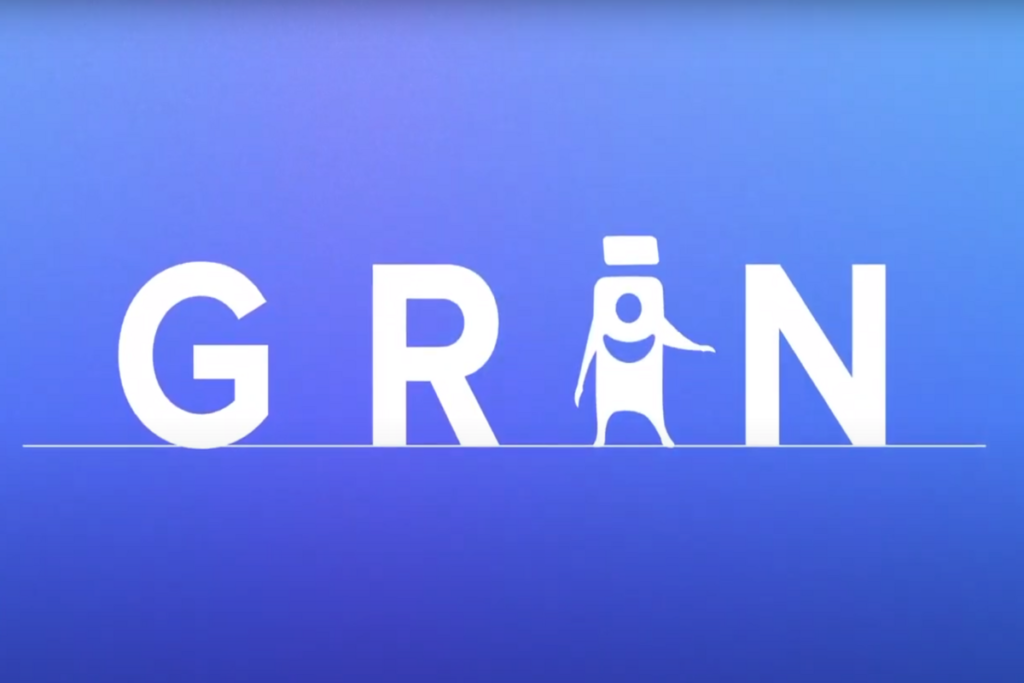 Grin is one of the best end-to-end influencer marketing management solutions specially made for brands in the eCommerce space. The dashboard is filled with your content media library to store all your influencer-created content. You also have an email inbox that is fully integrated, and you are given the ability to design templates so you can send automated email sequences.
Campaign Workroom
The platform also provides you with a campaign workroom where you can manage and design campaigns. Whether it's for gifting products or doing paid collaborations, each campaign workroom lets you invite influencers into your campaign. Here, you can create or manage proposals, and assign affiliate links or discount codes.
Product fulfillment is a breeze since it is streamlined, so everything from order creation to shipment and fulfillment statuses is streamlined. All stats, posts, stories and videos can be seen by you.
Reporting Dashboard
A reporting dashboard is also available so you can track how much you are spending as well as see your true revenue through all those affiliate links and discount codes. There is also no need to worry about your content pieces because all your video views, engagements, and impressions are monitored and recorded.
Do you want to know how your influencers are doing? You can break them down to see your top performers or by content. Which ones are performing the best? Grin helps you manage payments as well. They have an influencer CRM so you can manage your one-on-one influencer relationships.
Individual Influencer Profile Record
Each profile has an individual contact record so you can keep track of all their contact information and activities. These include email, posts, or sales conversions. It also has an all-out recruitment suite to help source the best influencers you could possibly find. In addition, it comes with a massive database of influencers all over the world with more than 33.5 million profiles, fully verified.
Grin's social filters narrow down its list, by filters, such as language, location, age, or gender. You can even follow its account engagement rate, or use specific hashtags or keywords to intensify your search.
Creator.co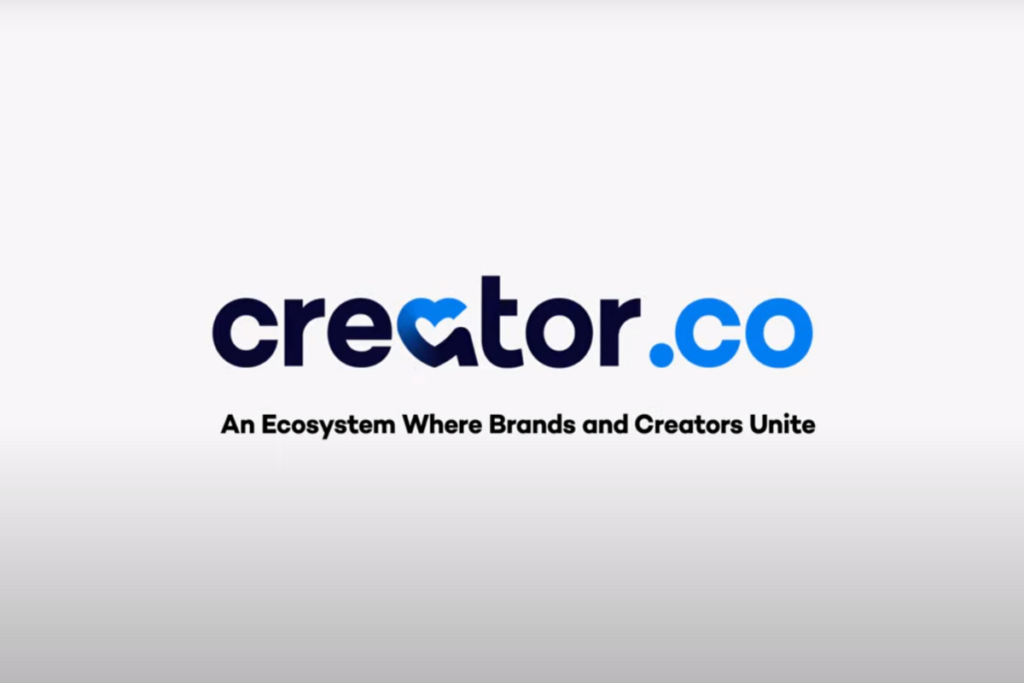 If you have tried to work with creators and influencers on your own to build partnerships for your brand, you know how hard and time-consuming it can be. It's super hard to vet a creator by merely looking at his or her profile, and doing the follow-up needed can be tedious at times.
To guarantee that your partnership agreement will come to fruition, you need the help of a more robust tool armed with data and analytics. Thus, you can ensure that you're getting the right creators suited to your brand. You can also tap into new and upcoming creators who you think has great potential to reel in conversions in the future.
Time-Saving
This is where Creator.co truly shines. What normally takes 50 hours to complete you can get done in just four hours. Thanks to its tool that introduces you to new verticals, geographical areas, and whole other aspects of the world of creators and influencers.
It doesn't matter how many influencers you need. Even if you require hundreds of influencers to promote a contest that is supposed to run for just a few weeks, you can simply launch a program on Creator.co. You can expect that within 48 hours you'll have over a hundred pre-qualified opt-ins ready to be reviewed.
Fast and Efficient
All these people have already met your criteria and have agreed to your terms of service in the campaign. What's left to do is simply activate the ones you want to work with. All that you or your client need to do is ship the products since Creator.co already has the creator's credit card available.
Automation is nothing you've ever seen before. Once you activate your chosen creators/influencers you know 100% what's going on. All the data is shown in your dashboard in real-time. You have the rights to the content and you know they will post without needing you to follow up each and every time.
Studies and trend reports also come in handy as user-generated content will always perform better. This will save you a ton of headaches and introduce you to new creators you've never met before. You will love Creator.co's efficiency and streamlined nature for making the best creator partnership campaign.
Upfluence
Modern marketers know the best way to increase sales is through creators. However, this can be so inefficient as you spend countless hours looking for the right one. Plus, you have to contend with the hassles of negotiating. What's worse, a lot of times your efforts don't even pay off.
Now is the time to try Upfluence. This platform allows you to identify and engage with customers. You heard that right—customers. As influencers are people too, who also have favorite products that they buy regularly. This means that the platform's unique algorithm reveals influencers who are already patronizing your brand.
No More Searching and Qualifying
It's time to say goodbye to those endless searching and qualifying. How can you get started? With just a few taps, you can start identifying creators without the need to go through a search engine. Upfluence will then analyze your database to reveal creators throughout their customer journey.
Now that you have found your perfect match, you can begin your collaboration with them. But how about those who are still starting out with their brand and don't yet have a big customer list or social following? No biggie. New brands can easily look through Upfluence's community of vetted creators.
Manage Your Campaigns
But wait, there's more. Managing your own campaigns from start to finish is a breeze. You can organize and contact your creators, monitor their individual sales, and measure your ROI. So say goodbye to the tired old days of conducting influencer marketing. Now you don't have to worry about lost ROI or creators that do not really suit your brand. Go and unlock your brand's potential with the help of Upfluence, today.
Aspire
When you're running a construction company it's crucial that you have the right tools for the job. Aspire will give you the end-to-end functionality required to keep your business running smoothly. It guarantees that you efficiently and profitably manage each and every relationship opportunity and close more sales by utilizing its CRM.
With this, you can deliver professionally written proposals with the correct profit margins as well as intuitive estimating capabilities. That way you can stay on top of your job and decrease labor costs.
Moreover, Aspire's robust scheduler can effectively manage your vendors, as well as subcontractors using Aspire's precise purchasing invoicing. There's no fuss as Aspire is straightforward and easy to use. Thus, gone are the days of missing customer billing.
Furthermore, Aspire's real-time reporting capabilities give you the proper insight to make better decisions. Using their crew mobile, you're able to track your crew's activities the whole day. The platform also seamlessly integrates with common accounting systems which include Acumatica or QuickBooks.
All these and more provides you access to much-needed information from every aspect of your company plus real-time visibility into your gross margins. This way you can make proactive and informed decisions to enable your business to not only survive but thrive in this super-competitive industry.
Affable.ai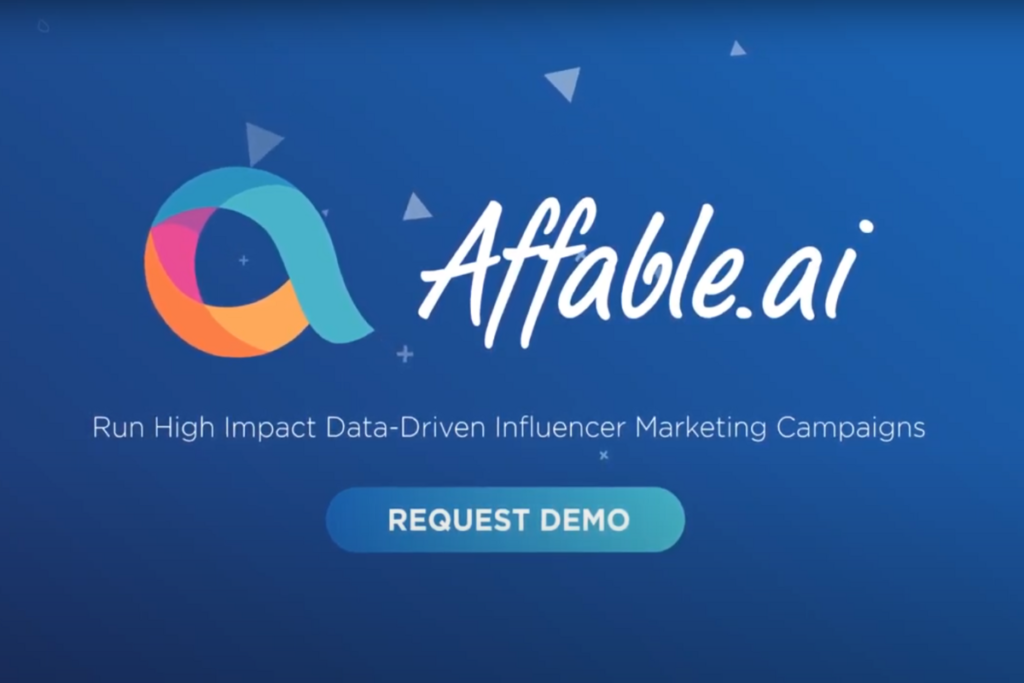 Brands always have their stories to tell, and Affable believes that influencers make the best storytellers for your brand. In today's modern world audiences trust and relate to influencers' and content creators' opinions. Thus, helping brands increase marketing ROI by six times.
But finding the right influencer can be a real pain in the b*tt. That's why Affable does it for you by using cutting-edge AI technology to track millions of influencers as well as their audiences. Affable's unlimited access to influencers across the globe plus their robust automation in tracking audience engagement is beyond compare.
Affable uses advanced filters like interest location and follower count to discover potential influencers for your brand. You will get in-depth insights into the influencer's follower base to make sure your campaign gets in front of the right audience.
Now there's no need to worry about fake followers since you can know the exact percentage of some suspicious followers. Therefore, you can predict real engagement rates. Once you have the perfect influencer for your brand the platform's built-in CRM helps you email the shortlisted influencers and track their replies. You can now negotiate terms directly or on Affable itself.
Finally, measure your campaign's effectiveness by getting a copy of your reports to track the engagement rates of your audiences across all social channels. Let Affable help you create your impactful influencer campaign today.
Learn more about social media management through our Facelift Cloud review.
What Is The Future Of Content Creator?
Content creation is here to stay, that is a fact. Therefore, it's only safe to predict that content creators will be here for the long haul as well. Whether you're using paid or free content creation platforms is just the tip of the iceberg. You need to determine the best one to suit your needs and your budget. You also need to take note of three important things when dealing with influencers and content creators, or if you yourself are one. Here goes.
Self-Awareness
You need to know what is your best way of communicating, is it audio, video, or in written form?
Also, don't delve into something you do not know. Content creators often feel pressured to output, and sometimes they have a tendency to get caught up in creating something they don't fully understand. This is the reason a lot of influencers come and go. So try not to deviate from your knowledge.
Do Your Homework
Of course, there is nothing wrong with wanting to learn and create something new. But make sure that you do your homework first, and make tons of research before you even attempt to do a video or blog about a certain niche or topic.
Never Fall In Love With Your Current Platform
That is one of the biggest mistakes some influencers have made in the past decade or so. Twitter was once their strongest suit and they acquired a massive following. But then came Instagram and they didn't want it to become big because the thought of starting over from scratch just kills them.
And then, a lot of Instagram influencers made the same mistake because they did not want to adopt TikTok, since they already had tens, even hundreds of thousands of followers on Instagram. Thus, don't get too attached to your social media platforms. Learn to continuously adapt, no matter what.
If you also wish to know more about content creation agencies, read our blog Top 18 Content Creation Agencies in 2022.