Content creation agencies require the time, energy, and thought to produce content and make it easy for you to focus on other aspects of your business. When you work with one of these agencies, you can rest assured that your content needs are being met and that you will have top-notch content every time without having to worry about it yourself.
18 Best Content Creation Agencies in 2022
If you're into content creation, you've probably heard about or worked with content creation companies. Content creation agencies and freelancers are becoming increasingly popular as businesses need more content than ever before but don't have the time to create it themselves.
As you might imagine, this has led to an increase in demand for content creation agencies that can deliver high-quality, engaging content on demand—especially as more businesses look to integrate blogging into their marketing mix.
If you're looking to hire a content creation company or start your own agency, this blog post will tackle some of the top 18 agencies in the world today. But first, let's have a quick overview of content creation agencies.
What is a Creative Content Agency?
A creative content agency is responsible for creating effective content through writing, video production, website development, and digital marketing. Content creation agencies are a fantastic resource for individuals and businesses seeking to develop online visibility and social media engagement.
These agencies will help tailor your message to specific audiences and help you to create an effective voice and presence in today's competitive marketplace. Although hiring one of these agencies may seem like an expensive option, experts say it's well worth it as they provide the essential skills that an organization can't do without if it wants to succeed in today's dynamic business world.
What is the Meaning of Content Creation?
As the term suggests, content creation refers to any method of making content. Content creation agencies typically deal with written content, but they can also be responsible for creating video or audio content.
In some cases, these businesses will even help with branding or public relations. If you need help with creating and distributing your marketing materials, it might be a good idea to look into what one of these content creation agencies can do for you. They may not be inexpensive, but your investment could bring big returns down the road. You'll never know if you don't ask!
What does Content Creation Include?
Content creation is focused on creating content for online businesses or companies that have websites. When a company has a website, it wants to make sure that its site gets as much traffic as possible. So, why would you want to work with an agency that focuses solely on content creation?
Well, when it comes to driving traffic and making your site more effective in helping people find what they're looking for, you need someone who specializes in exactly that. Your goal when you create your website is not only to help people find what they're looking for but also to get them to take some type of action—whether it be signing up for something free or purchasing something on your site.
What is the Difference Between Content Marketing and Content Creation?
A content marketing campaign is an organized effort to connect with your audience on a consistent basis. Meanwhile, content creation focuses on developing written content matched with search engine optimization strategies to strengthen your brand.
While both can help you build brand recognition, they're very different services. Hence, when reaching out to a content creation agency, make sure to ask if they also provide content marketing services and vice versa.
For example, a well-known digital agency like Fishbowl will partner with you throughout your project to help you create a steady stream of engaging content that grows your company's social presence and online exposure—but they will not be creating original content for you as part of their service.
Top Content Creation Companies
With so many content creation agencies available on the market today, it can be difficult to choose which ones are the best. On this list, we've collected 18 of the most reputable content creation agencies in 2022 based on data from customer reviews as well as analytics and metrics from across the web.
Viral Nation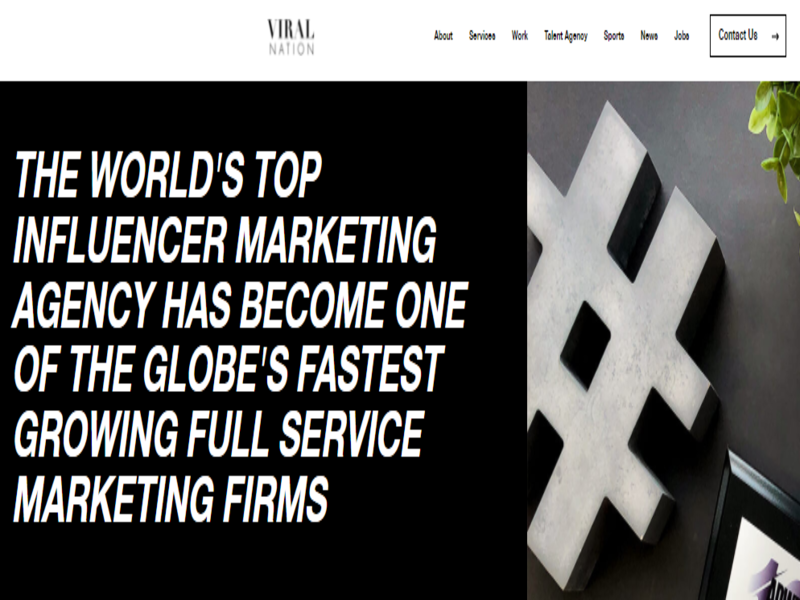 It's safe to say that even in 2022, getting your video on YouTube is still one of the quickest ways to rack up some serious views and shares. There are so many content creators using YouTube, though, that it can be tough to stand out. If you want some help creating a few viral-worthy videos, check out Viral Nation—It creates a wide range of videos with high engagement potential.
Obviously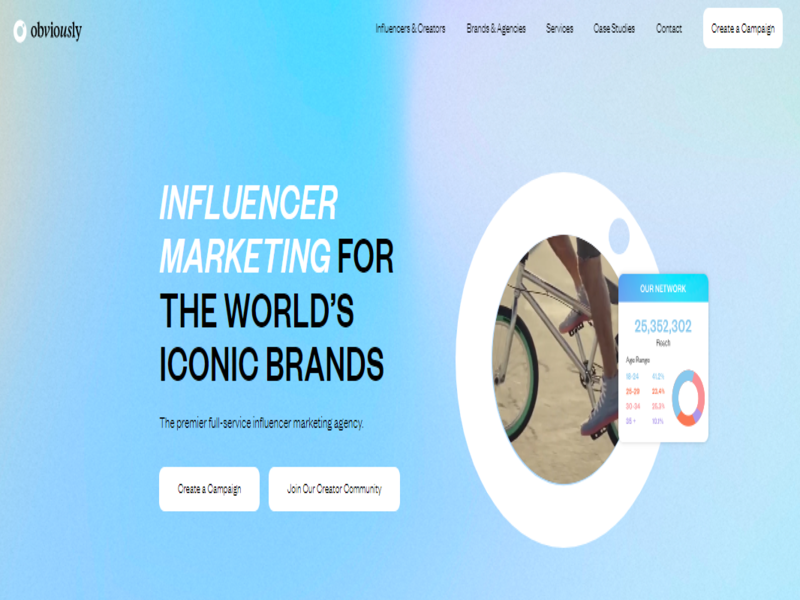 Before you can even consider hiring a content creation agency, it's important to understand what it is exactly they do. The first step is to identify your goals and budget. Then, find an agency whose services fit your vision. Obviously can do the work from start to finish. It's a full-service agency that doesn't only offer content creation but also influencer relationship management, paid amplification, and reporting.
NeoReach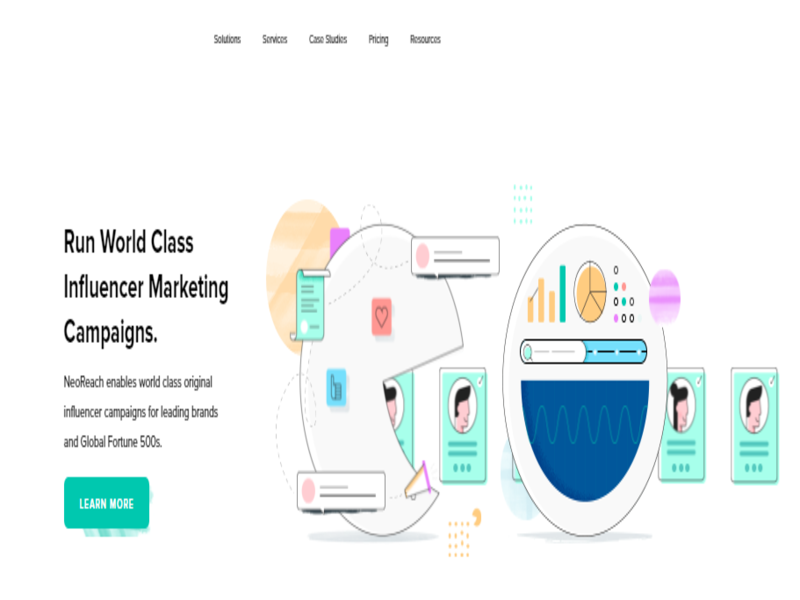 For more than a decade, NeoReach has been a leading content creation agency for some of the world's most forward-thinking brands. They're experts in helping to make global issues relatable and accessible through valuable content creation services like well-written articles, helpful videos, engaging infographics, and more.
Through strategic planning, brand building, and audience development skillsets from their creative team, NeoReach is able to guide clients through all the stages of content production, from inception to delivery.
Kairos Media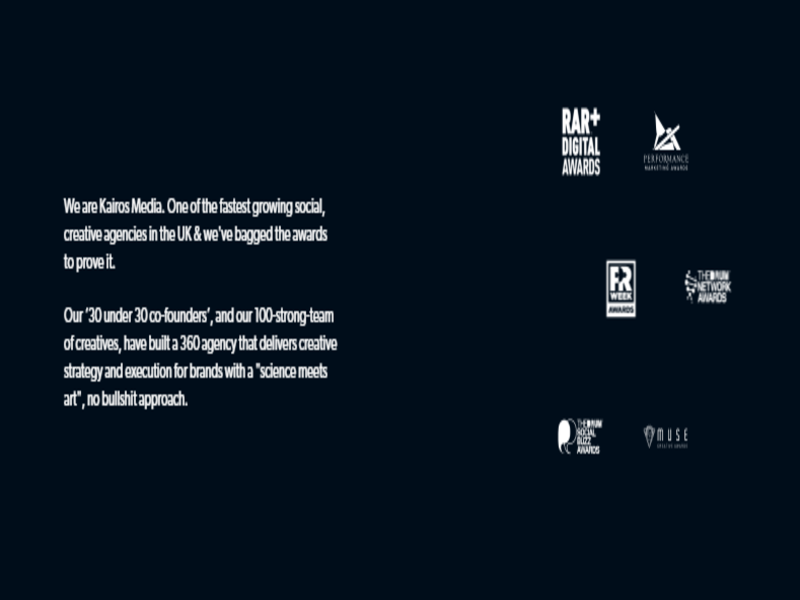 Headquartered in Santa Monica, Kairos Media is one of many top content creation agencies in California. It offers a variety of services, including video marketing, web design, and more. The company is also regarded as a social media content creation agency, helping brands to get more reach and engagements on various social platforms.
August United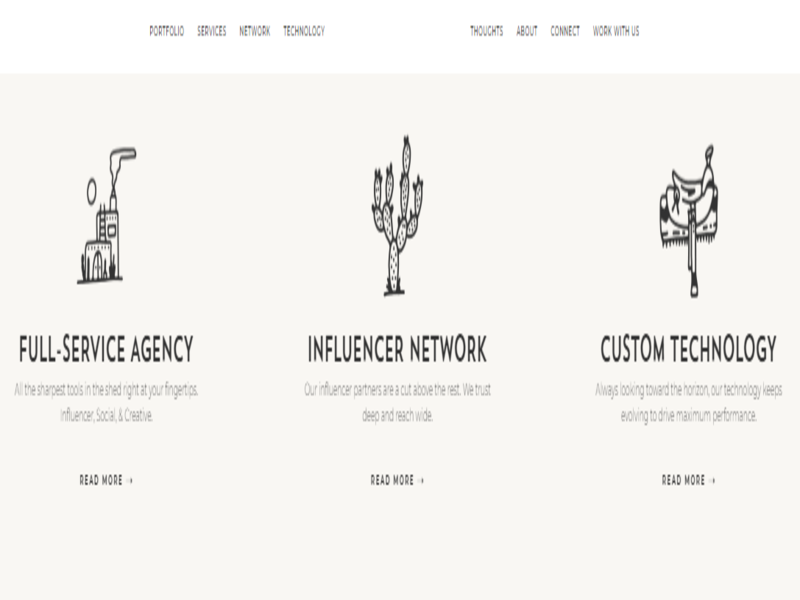 A content creation agency based in NYC, August United has helped big-name brands like Netflix and HBO generate over a million dollars in PR value through blogging outreach efforts. They have experience on both sides of a campaign, including prior work in media relations, social media, content strategy, and copywriting. Clients hire them for their custom campaigns as well as weekly projects.
Influence Hunter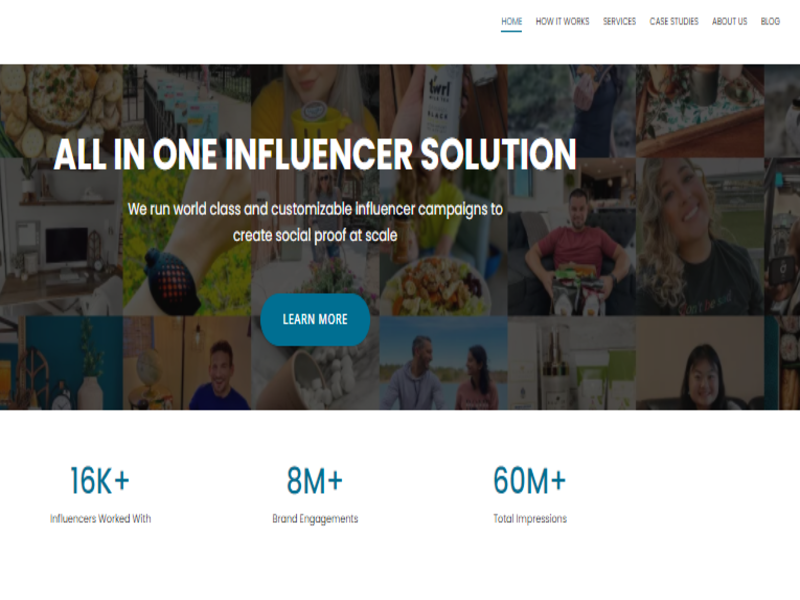 If you need to find influencers, look no further than Influence Hunter. Run by Ryan Deiss and Michael Stelzner, two of today's most successful digital marketers, its website is a treasure trove of some of today's best influencers.
You can also use a tool to look for the best influencers in the globe, such as the one in this Capssion review.
Zorka.Agency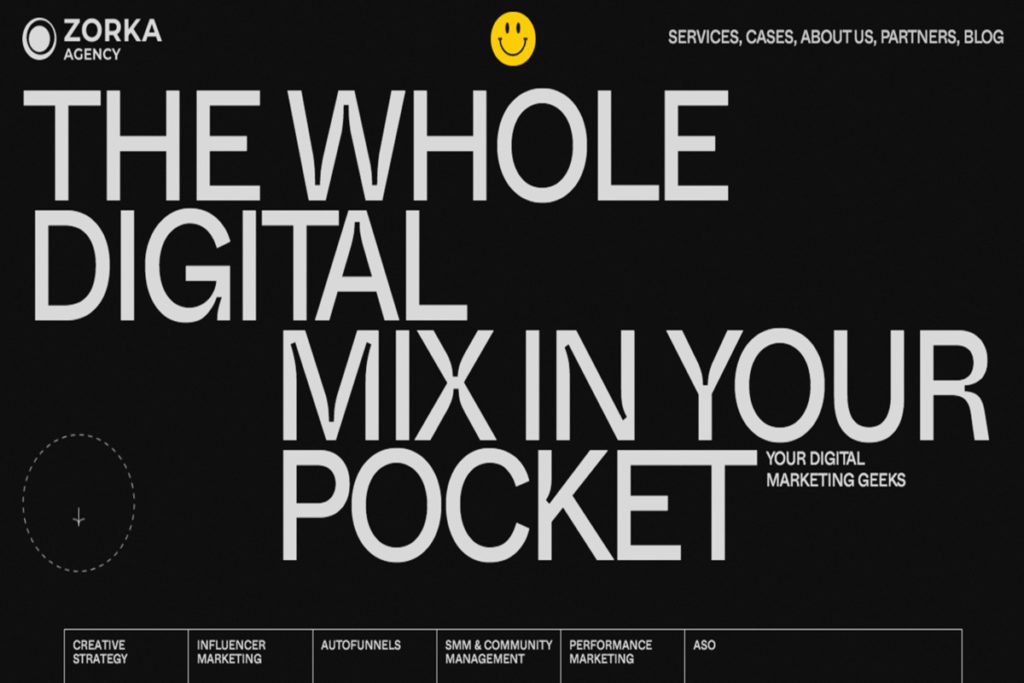 Zorka is an internet marketing agency based in Slovenia. It was founded in 2010 and has been operating worldwide ever since. It helps clients achieve their online business goals by providing them with expertise, knowledge, and skills. Its main areas of expertise are SEO, PPC, SMM, and CMS. The company is young but has already proven that it knows what it's doing—there's a long list of satisfied customers to prove it.
The Influencer Marketing Factory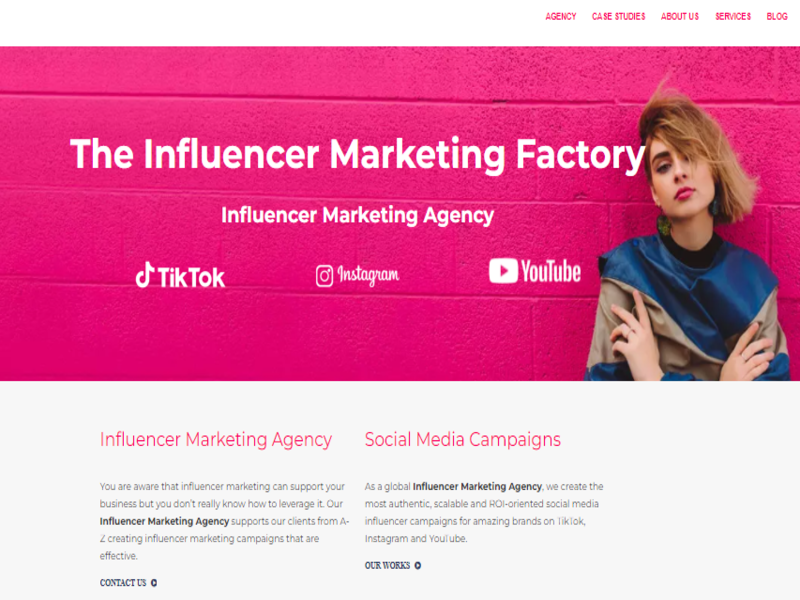 This agency offers content creation, social media campaign management, and influencer marketing campaign creation. It also provides talent management and native ads management. Based on your company's needs and goals, The Influencer Marketing Factory will create a tailored content marketing campaign and deliver optimal results. Some of its clients include Sony Music, Snapchat, Hasbro, and Hilton Hotels & Resorts.
The Shelf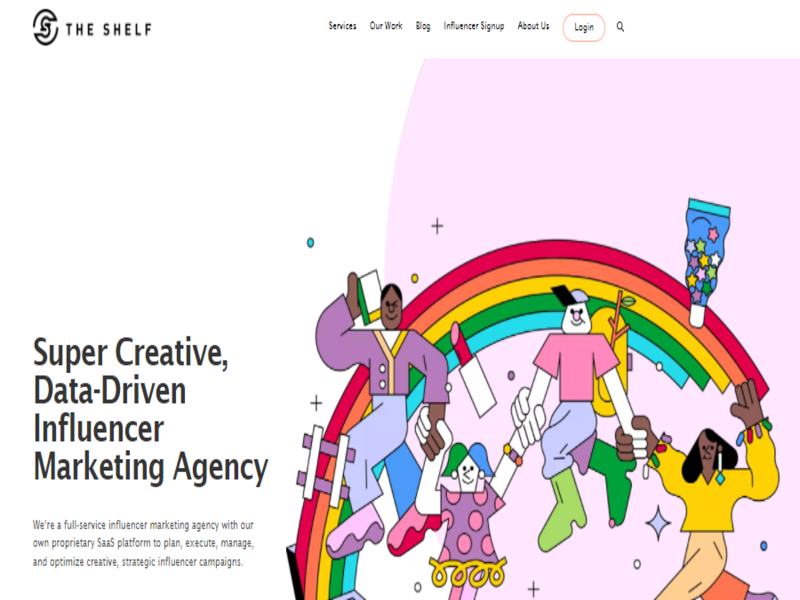 Headquartered in New York City, The Shelf is a content agency that provides top-tier writing and editing services to businesses of all sizes. Offering rapid turnaround times, flexibility, and a team-oriented approach to content creation, the agency can help improve your website's SEO by creating strong content for search engines—and your potential customers.
From blogs to press releases to social media posts and more, there are many different ways that The Shelf can help you achieve improved visibility.
Fanbytes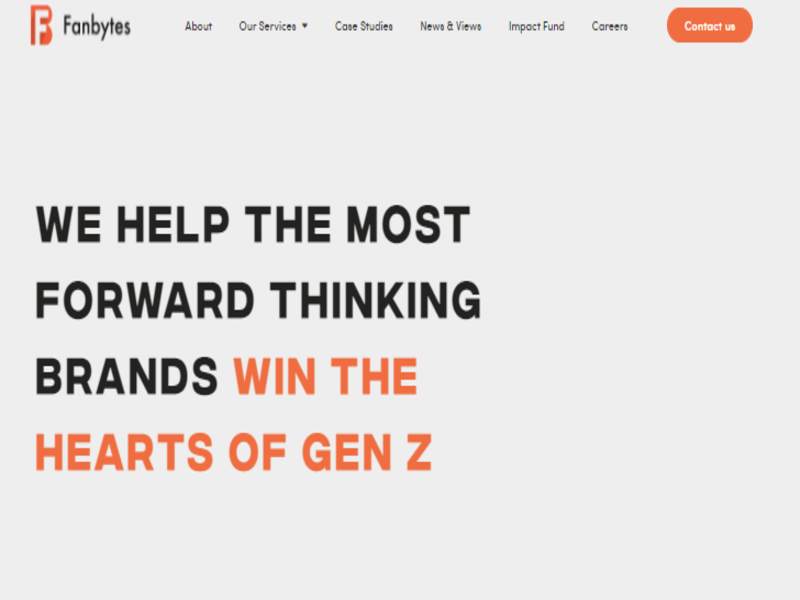 Professional content is one of any marketing campaign's most valuable assets. However, there are many companies out there that trying to beat their competitors with better content and more affordable options. Enter Fanbytes, a SaaS company that provides professional-grade articles, press releases, and web copy in record time. The agency also uses artificial intelligence to process text inputs into virtually limitless forms of media.
Audiencly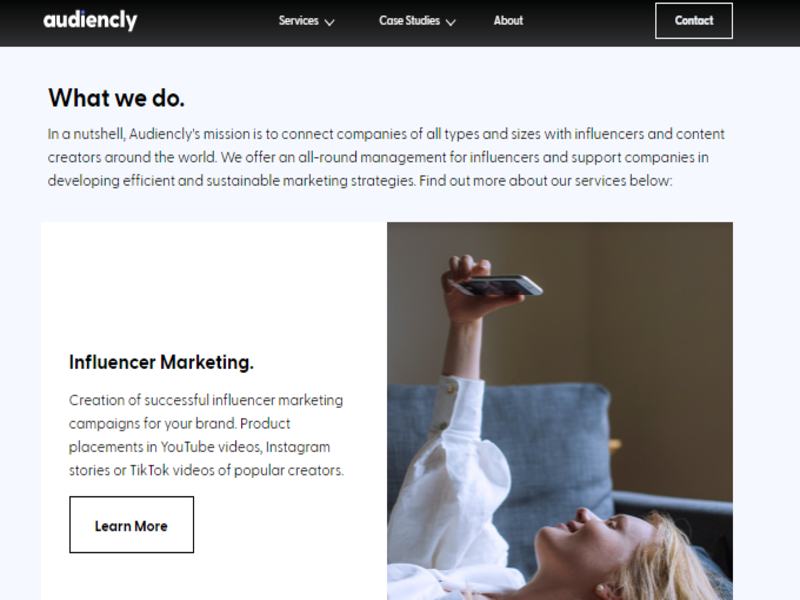 Every business can use help when it comes to creating valuable content. If you're looking for a way to grow your SEO, social, and overall marketing presence, you may want to look into hiring Audiencly. This agency has been helping businesses of all sizes take their marketing efforts to new heights with its innovative services. Collaborate with its team to set up a strategy that will draw in more customers over time.
MoreInfluence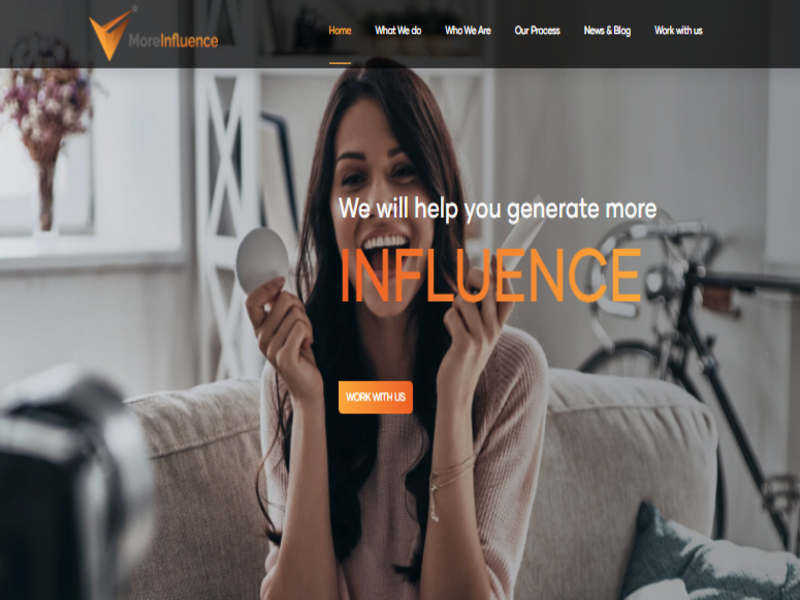 Content creation aside, MoreInfluence is dedicated to driving more sales and higher revenue for your brand. It can help you bring your message to life and have more influence. This agency is also trusted by big brands worldwide for its data-driven internal analytics process and comprehensive external search platforms. Some of its clients are Coca-Cola, HP, Klondike, and The Coffee Bean & Tea Leaf.
FamePick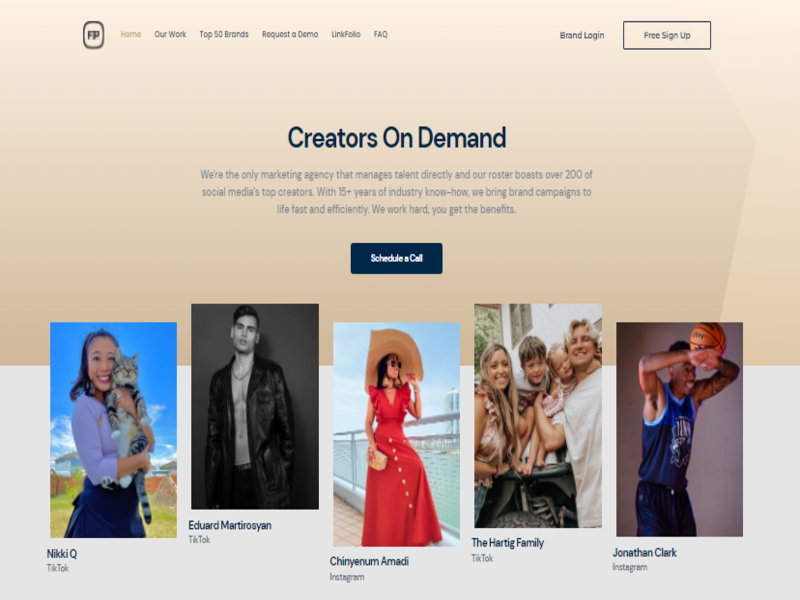 Despite its relatively small size, New York City is a breeding ground for top talent. FamePick is a search engine specifically designed to connect content creators to prospective clients in need of their services. This tool gives companies access to an array of professional writers who have experience in many different industries.
Customers can browse these experts' portfolios and message them directly if they see something they like. In turn, these writers are provided with an additional income stream from brands looking for insightful articles.
SmartBug Media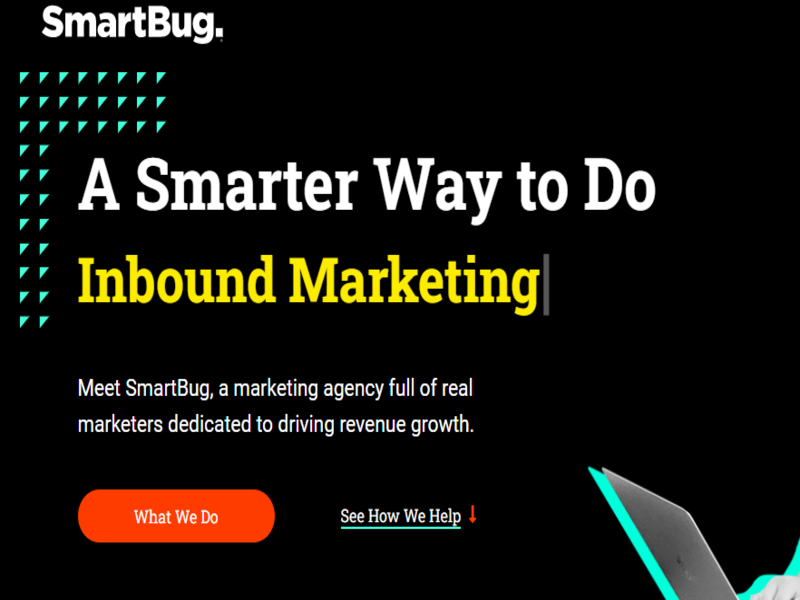 The SmartBug Media content creation agency specializes in creating online marketing material to build brand awareness and drive sales. The company is best known for its video work. It also excels at producing compelling written content that cuts through all of today's digital noise. SmartBug Media has worked with various clients from different industries, including Mercator, StageBio, AirXchange, and Power Music.
New Breed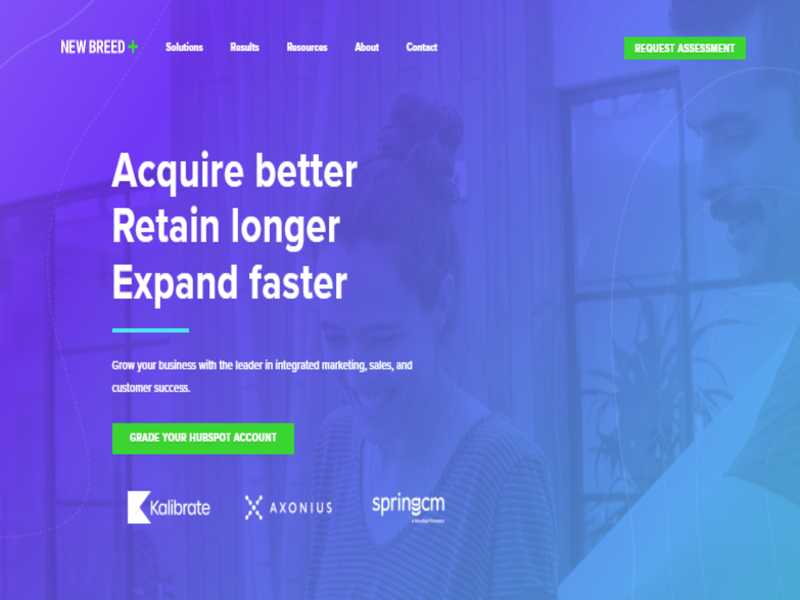 With over 20 years of experience in content creation, New Breed leverages its expertise to provide businesses with a variety of services, including webinars, video production, graphic design, and social media management. It also specializes in customer acquisition, expansion, and retention. New Breed serves clients from different industries, such as SaaS, IT services, business services, and telecommunications.
Working with a content creation agency and using a social media management tool can leverage your brand strategy. Check the app in this Lately review.
Salted Stone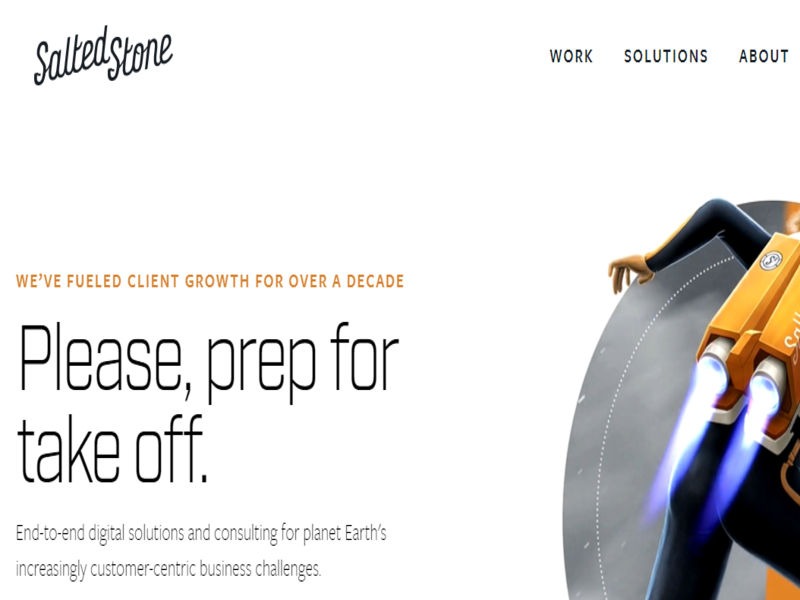 With its background in niche development, Salted Stone develops well-researched and thoroughly-analyzed content. Their writers have ample experience in their respective fields and thrive on researching extensively before creating content.
Quality is one of the agency's top priorities. With this, it employs several editors to ensure that every draft published is polished to perfection. Salted Stone works with brands, such as Smashing Magazine, Social Media Examiner, Mashable, and Entrepreneur.
InboundCycle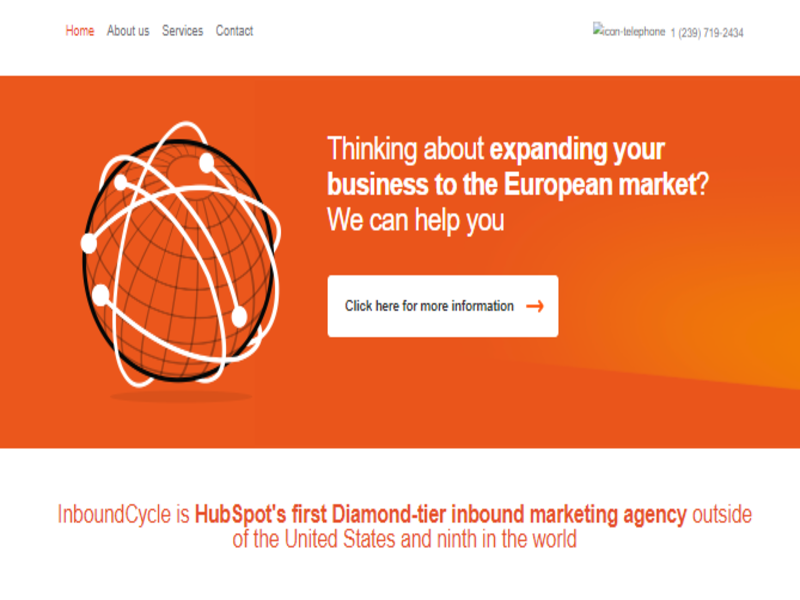 Based in Michigan, InboundCycle works with companies across a wide range of verticals, including manufacturing, retail, and more. Its clients hail from such companies as Amazon and Southwest Airlines. The agency's team comprises content writers, editors, and digital marketers who work together to execute specific strategies for each client.
Huble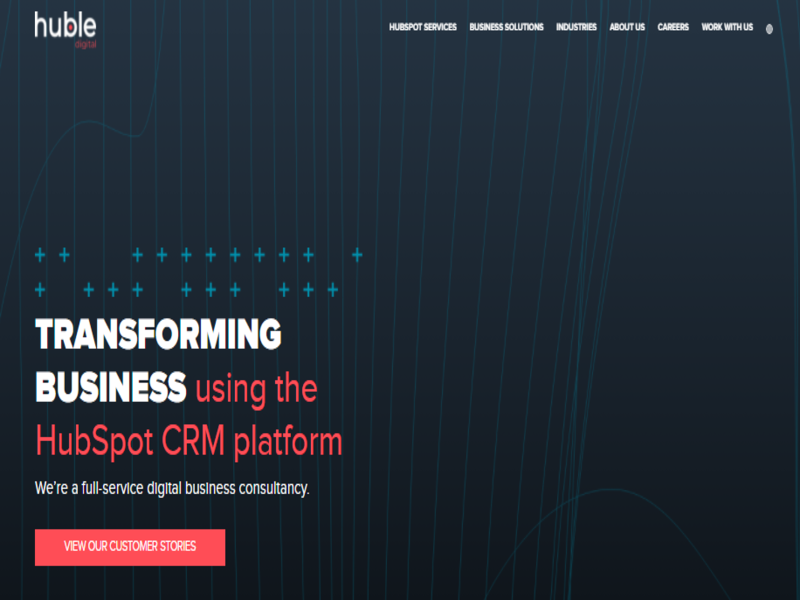 Founded in 2013, Huble is a content marketing agency that specializes in eCommerce and travel. It has produced over 200 video assets for brand clients. The agency is located in both Halifax and Toronto, providing a global reach for its customers. Some of their notable clients are RIM, Ocean Spray Cranberries, and Travelzoo.
Hire the Best Content Creation Agency for Your Brand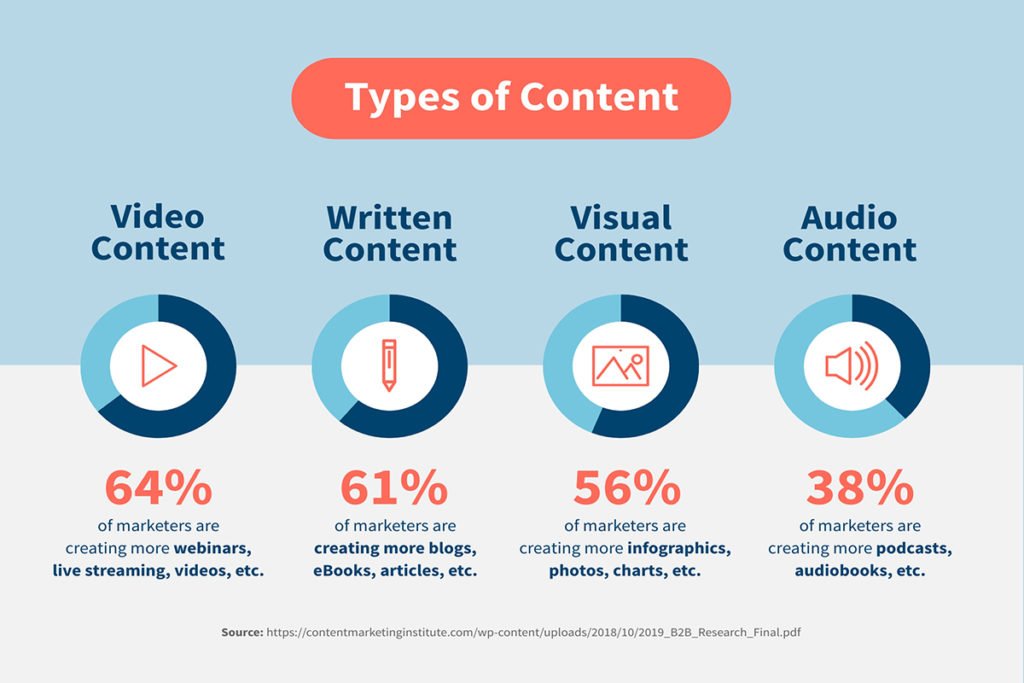 It's no secret that content creation is one of today's most powerful marketing strategies. Not only does it provide a platform to reach new audiences, but it helps convert visitors into customers.
Getting started with content creation for your brand can be intimidating. To streamline the process, invest in help from one of the top-rated content creation agencies listed above. On the other note, if you'd like to delve deeper into content marketing, read our post: "76 Content Marketing Statistics 2021: Data, Market Share, and Trends."