Since launching Instagram Stories in 2016, it's had 100 million daily active users, which continued to grow as the years went by. Currently, Instagram Stories has over 500 million daily active users. We all love to view stories of our friends and favorite influencers or celebrities to let time pass, but wouldn't it be nice to view stories discreetly for whatever reasons we may have? Fortunately, Instagram story viewer apps now allow us to stay anonymous in another user's list of story viewers.
Instagram Story Viewer
We surf through IG stories for different reasons—it can either cure boredom, get updated on our followers' daily activities, find out what our favorite influencers or celebrity is up to or check out updates from brands we love. Whatever the reason, we often find ourselves wasting time going through one IG story after another, so it would be cool to stay anonymous sometimes. We don't know about you, but we love staying lowkey sometimes. Fortunately, some web and app developers saw the need to address our concerns and came up with Instagram story viewer anonymous viewing.
If you, too, are interested in discreet and anonymous viewing of other users' Instagram Stories, then this article is perfect for you.
What is Instagram Story?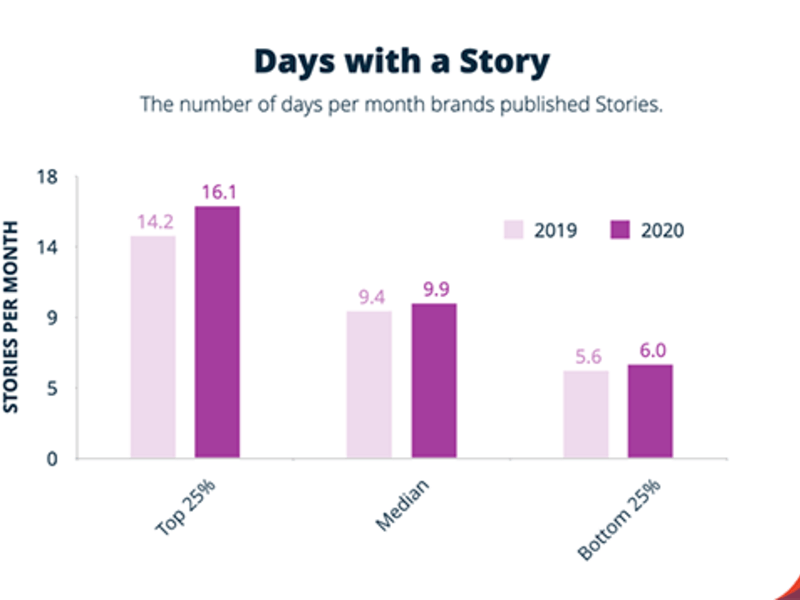 Instagram Story is an Instagram feature that allows users to share photos or videos that will last for 24 hours and automatically disappears. Instagram Stories are vertical in format and are meant to be fun, fast, and engaging. A colorful ring around your profile picture will appear once you have posted a public story as an indication that your story is up. These colorful ring turns green whenever you set your story's visibility to your close friends only, or simply put, only select followers can view the story.
Instagram Stories are a perfect way to update your followers with what's going on. It is also a great way to vent your emotions for a particular day because the story disappears when it ends. Your Instagram Story is about you and the stories you want to tell your followers, so you're not meant to be judged for posting various stories daily.
However, brands and marketers see Instagram Story as an effective way to grab the attention of their loyal audience as well as gain new ones. IG Stories is perfect for experimenting with various content because it is unlike a curated feed that doesn't disappear when 24 hours is over. Some businesses use IG stories to post different things, such as photos of new products, brief clips of them addressing FAQs, or even raw videos and pictures of their usual day in business. Brands can also utilize IG Stories to post promotions and announcements and show consumer appreciation by re-sharing their consumer or followers' stories and posting them on their own IG Stories.
As good as Instagram Stories is for personal use, it is also great for business.
What are Instagram Story Viewers?
Your Instagram Story viewers, as the term suggests, refer to the accounts or users who view your Instagram Stories. This includes their Instagram user names and the total number of accounts who have viewed your Stories.
How Can I View Someone's Instagram Story Without Them knowing?
Generally speaking, Instagram Stories cannot be viewed anonymously. While this doesn't cause any problems or issues at all, there are times when you may want to view Stories discreetly. So, techy people got techier over the years and discovered different ways to view Instagram Stories discreetly and anonymously. There are other methods of viewing someone's Instagram Story without them knowing; however, the success rate of each method varies.
There are three different ways of viewing an account's Story without them knowing. These are the following ways:
Use a dummy Instagram account.
The best way of anonymously viewing someone else's Instagram Story is by using an Instagram account that's not identifiable as you or, simply put, a dummy account. Managing two Instagram accounts is really easy because Instagram has a feature where you can easily switch from one account to another. If you have no second account yet, you must create one before adding it to the app.
There is nothing wrong with doing this as long as you don't use your dummy account to bully, harass, or create hate speech. If the only reason behind your dummy account is to view Instagram Stories discreetly, then we don't see any problem.
Turn on airplane mode.
Before putting your phone into airplane mode, ensure you have an internet connection to access Instagram. Wander around Instagram for a few minutes without viewing the Stories; this way, other users' Stories will pre-load and be available for viewing even without being connected to the internet.
Once you think Instagram has loaded enough Stories for offline viewing, you may enable airplane mode. Better yet, pull up the account whose Stories you want to view and let it load for a few minutes. Then, enable your airplane mode and head back to the profile to view the story. But if the user whose Stories you want to view has a sequence of many Stories, you may not be able to view all of them as Instagram likely won't have preloaded them all.
Hence, this works but only to a certain extent. So, we're just giving you options, but we don't recommend this.
Use third-party Instagram Story viewer websites.
To become an anonymous Instagram viewer, you may utilize third-party websites designed to help you be anon without having to log in to your Instagram account. Many of these Instagram Story viewer sites don't work correctly and may not be secure, so use these Instagram Story viewers at your own risk. Additionally, these Instagram Story viewer websites only work on Stories that are publicly shared; if the account is private or its Story settings are set to "close friends," you still can't view their Stories.
What website can I use to view Instagram stories anonymously? There is a couple of Instagram Story viewer free websites all over the internet. Here are some of the websites to choose from:
IGANONY.COM
InstaStoriesViewer
Instastories. watch
Instanavigation.com
StoriesDown
StoriesIG
Insta-Stories
GreatFon
All these Instagram Story viewer websites work similarly. They have a pretty simple interface where you can type in the Instagram account whose Stories you want to view. If you're lucky and the Stories are in public mode, you can view them anonymously.
Can You See How Many Times Someone Viewed Your Instagram Story?
Like Facebook's My Day, Instagram Story doesn't show how many times an Instagram story viewer checked out your Stories. The reason behind this—we don't really know. Who knows what developments will take place in the future? Only time will tell, but for now, you can only check who viewed your Instagram Stories and not the number of times they viewed it. However, you can see the total number of views and replays but not how many times a particular user views the Stories.
What is the Instagram Story Viewer Order?
The Instagram Story viewer order is the arrangement of the accounts who have seen a particular Story. The Instagram Story list and demand are more than just a queue of accounts or users who viewed your Stories. Many people think the Instagram Story viewer order is arranged chronologically or according to who viewed your Story, but it doesn't work that way.
Your list of Instagram Story viewers has a carefully designed algorithm behind it. The algorithm is intended for creators to get an idea of who is most interested in viewing their Story's content. Aside from that, the Instagram Story viewer order is significant for business, brands, and marketers who strives to increase Instagram engagement.
The order shows the most interested audience and helps creators, brands, businesses, and marketers improve relationships with the right audience. The Instagram Story viewer order provides relevant insight to get better conversion rates.
How are Instagram Story Viewers Sorted?
While Instagram hasn't revealed a single piece of information on the algorithm behind the sorting of Instagram Story viewers, several Instagram users experimented with their Stories thoroughly to figure out how their viewers are sorted. Most results suggest that the list appears in reverse chronological order until a Story receives 50 views. Once the number of viewers crosses 50, Instagram sorts the list differently by pushing on top of the most interacting users.
Instagram's secret algorithm determines how Instagram story viewers are sorted. We suppose the algorithm considers likes, comments, and profile visits in ranking the viewers. The order and sequence are based on how your audience interacts and engages with your profile. The more an account interacts with your Instagram profile, the higher the chances they'd appear on top of your Instagram Story viewer list.
How Can You Expand Your Instagram Story Viewer Reach?
Believe it or not, you can expand your Instagram viewer reach. Check out our tips below.
Highlight your Stories.
One way of expanding or increasing the reach of your Instagram Story viewers is to make them view particular Stories in an unlimited time. How? Put these stories in your Instagram Highlights, and to make it easier for them, categorize your Highlights properly. Greet your profile's visitors with engaging Story Highlights that introduce who you are to make them come back for more.
Create quality Stories.
While many people try to crack Instagram's secret algorithm, the core of a successful Instagram strategy is creating high-quality and creative Instagram Stories. Your viewers follow you for your content and personality, so let this come through with your Instagram Stories. The more quality your content has, the more viewers you'd get. Instead of spamming your audience with random Stories, create engaging and high-quality content to establish lasting relationships with your audience.
Post Consistently.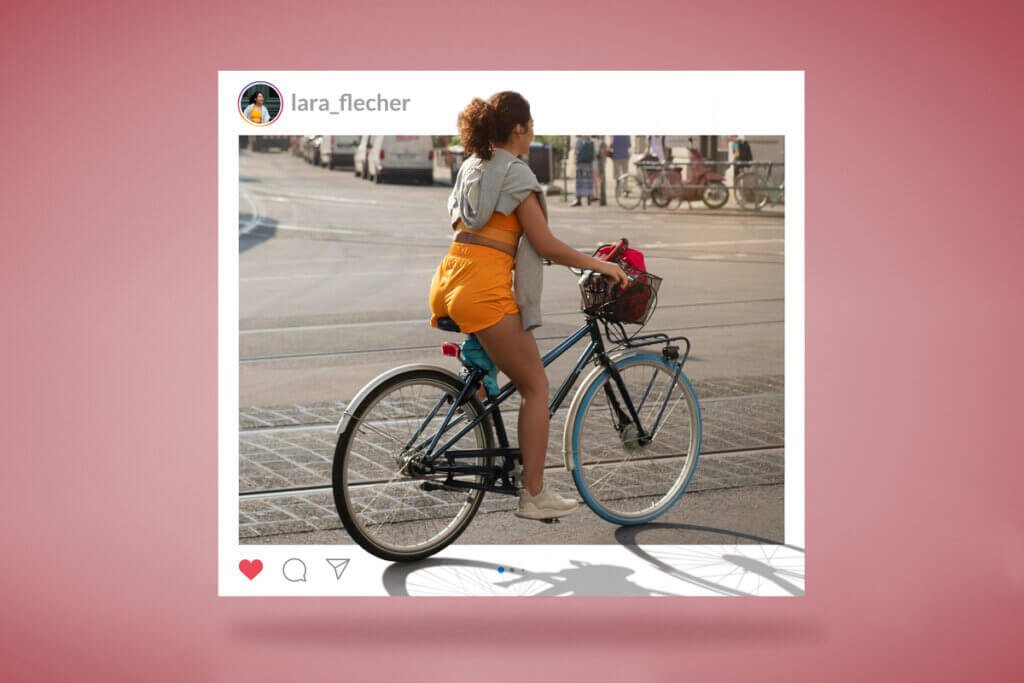 Have you ever wondered why content creators or influencers are so active on their respective platforms? That is to keep their profiles active so their followers would want to engage. The same thing works for Instagram Stories. If you're going to actively engage with your audience and make them come back to your profile often, post Stories consistently because if you don't, your profile will disappear from your follower's Stories feed.
The most recent Stories on your follower's feeds are placed closer to their profile, so make sure to post Stories at different time slots rather than posting everything at once. That way, you will continue to be on top of their feed.
Instagram Story Viewer: A word of caution
Anonymous Instagram viewing might be acceptable at times. However, this isn't helpful to the users whose Stories you are viewing, particularly if you are considering the Stories of content creators, brands, and businesses because knowing who their viewers are is crucial for them to create an excellent Instagram marketing strategy. Hence, don't view their Stories anonymously to catch your favorite influencer's attention.
If you are looking for tools that are helpful for Instagram marketing, check out this Grapevine review and SocialBook review.