NitroPack is a comprehensive tool that optimizes a website's speed. It is straightforward and packed with everything you need to maintain a great-performing site. So, if you want a detailed overview of how this tool works, this article is for you. 
NitroPack: What You Need to Know
Speed optimization is a primary consideration when managing a website, whether for business or personal use. A page's loading time affects user experience; the quicker your page loads, the more likely visitors will stay. And there's no need for data to prove this because we all know how annoying it is to visit slow-loading websites. 
Aside from that, loading speed also affects a website's SEO. A website that takes forever to load will mostly be buried beneath Google's SERPs, and you wouldn't want that to happen. Hence, website speed is vital. But complicated, too.
Fortunately, you can use NitroPack to help improve your website's overall speed and performance. This tool has almost all the things your website needs. 
What is NitroPack?
NitroPack is a plugin that optimizes the performance and speed of a website. This plugin is a cloud-based solution with advanced functions and features, including image optimization, cache management, core web vital scores improvement, and more. The features and functionalities all work together to improve a website's speed via page loading time reduction and readily showing content to site visitors.
Other plugins perform the same functions, but the NitroPack plugin is the most popular among developers and marketers because of its simplicity and straightforwardness. You can find numerous NitroPack reviews online that show the same sentiments.
Furthermore, there are also comparisons between NitroPack vs WP Rocket (another plugin) that proves the former to perform better. NitroPack is an all-in-one solution, while WP Rocket doesn't have an image-optimization solution.
How Does NitroPack Work?
At its core, NitroPack focuses on improving the overall Google PageSpeed Insights score of websites. Thus, targeting areas that Google looks at for the PageSpeed tests.
The plugin works on several aspects, such as CDN (content delivery network) delivery, cache invalidation, code minification, lazy loading, and HTML optimization, in optimizing website speed and performance.
When the CDN improves, a website's content disperses via quicker channels by getting the closest data source. As a result, the website speed increases.
Furthermore, the plugin reduces bulk on the website by code minification and cache validation. The more plugins and extensions you install on your website, the bulkier it becomes due to the piled-up codes. NitroPack comes to the rescue by compressing all of it and removing the bulk, making the website perform better.
In addition, cache validation eradicates all irrelevant and unwanted data on the website; hence, freeing up its space to optimize how the website performs and loads. On top of that, the plugin can also optimize images, content, and media, as well as compress videos for the purpose of improving the speed of a website.
How Do You Use NitroPack?
Another aspect of NitroPack that makes it more popular among its competitors is its easy setup. All thanks to the plugin's easy setup and various preset optimization modes, you can run a fully optimized website in minutes.
Here's how you can set up and use NitroPack:
Step 1: Add Your Website
To start, you must add your website through the plugin's dashboard. You must copy the URL, type in your website's name, and choose between paid or free subscription. Afterward, you may link your NitroPack account via a connector tool. For WordPress, the connector tool is the NitroPack.io plugin at WordPress.org.
Step 2: Select An Optimization Mode
This part is what makes NitroPack straightforward. NitroPack allows you to select a preset configuration depending on your needs, so you don't have to tinker with separate settings as you will in other plugins. Although, more advanced users can still customize or tinker with the settings.
You can choose your optimization mode from your NitroPack dashboard or WordPress dashboard. The plugin offers five modes — standard, medium, strong, ludicrous, and manual. Most users opt for the strong mode because it preserves the website's original functioning while improving its performance.
Step 3: Tinker (Optional)
Tinkering is optional and recommended for advanced users. If you are an advanced user, NitroPack offers you numerous advanced options to tinker or tweak to your liking. But if you are a casual or new NitroPack user, you may disregard this step and choose a pre-configured optimization mode.
What Are The Advantages of NitroPack?
The advantages of NitroPack should already be pretty obvious by now, but let us dive deeper into the most beneficial facets of using the plugin.
It has a hassle-free setup.
Compared to other website speed and performance optimization tools in the market, NitroPack does not require coding or programming. As a matter of fact, this cloud-based optimization solution is a code-free solution that you can set up within minutes.
Furthermore, the plugin automatically optimizes once you set it up on your website. So, you can achieve your goals and objectives without doing much.
It improves SEO.
How fast your website loads count towards the SEO rankings. Website speed is an imperative criterion for Google to rank your website on top of the SERPs. So, it has to be fully optimized at all times. 
Additionally, image and content optimization also play a significant role in a website's SEO process. And since NitroPack helps optimize all of these processes, it improves your website's SEO and increases traffic and visibility.
It is affordable.
NitroPack has a free version that never expires. So, if you're only up to leverage the most basic features, you can use the plugin without spending anything.
However, if the limited features and functionalities of the plugin's free version constrain you, you may avail of the paid plans. It has three paid plans — Business, Scale, and Growth.
The paid plans are cost-friendly and allow a 14-day free trial before paying. Best of all, the plugin's paid plans have no fixed-term contracts, allow for easy plan upgrading or downgrading, two free months for an annual payment, and instant prorated refunds. 
You can choose from the following plans:
Business — $17.50/month
The Business plan is the basic among the three paid plans and is ideal for growing businesses. It supports one website, 50K pageviews a month, and a CDN bandwidth of 25GB monthly.
Growth — $42.50/month
The Growth paid plan is best for advanced businesses. It supports one website, 200K monthly pageviews, and 10GB of monthly CDN bandwidth. On top of that, this plan has a new feature — adaptive image sizing. 
Scale — $146.67/month
The most expensive and advanced is best for enterprises with high traffic. Like the rest of the plans, it only supports one website. However, being the most advanced, the Scale paid plan comes with a million monthly pageviews, 500GB of monthly CDN bandwidth, adaptive image sizing, and font sub-setting.
It comes with superb customer support.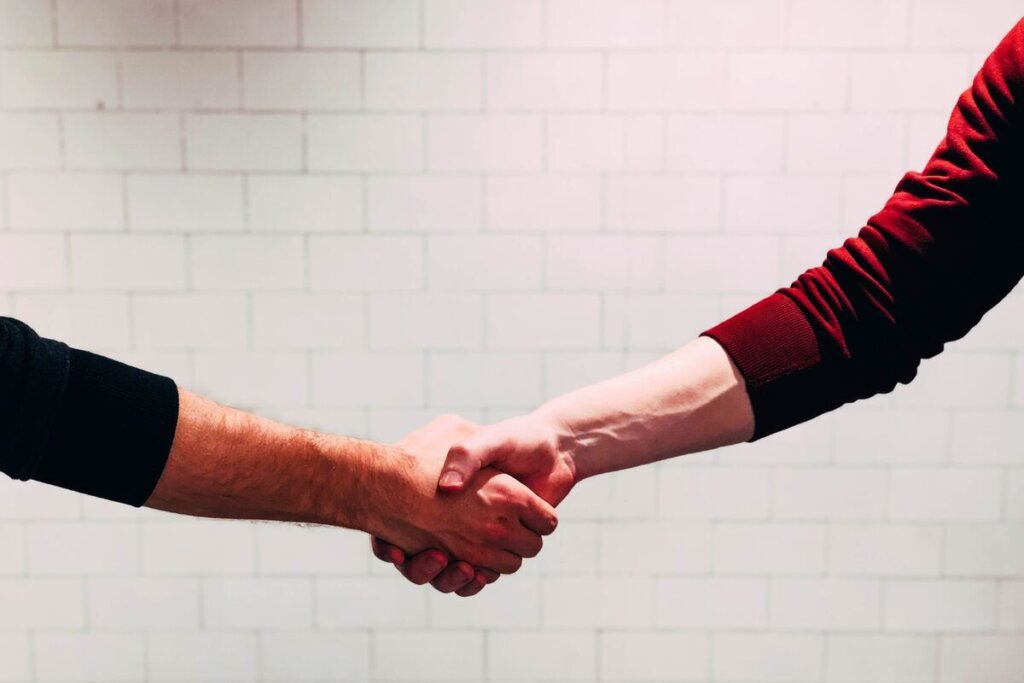 A great product comes with equally great customer support. NitroPack comes with superb customer support that promptly replies to queries and concerns, giving their subscribers a more stellar experience with the plugin. 
Competent customer support is crucial in any website. A social media management software designed to deliver excellent customer service can help do the job. You can read more about one of our recommended software in this SocialHub review. 
Why Does Your Website Speed Matter?
There are several reasons why the speed of your website matters, including the following:
Conversion Rate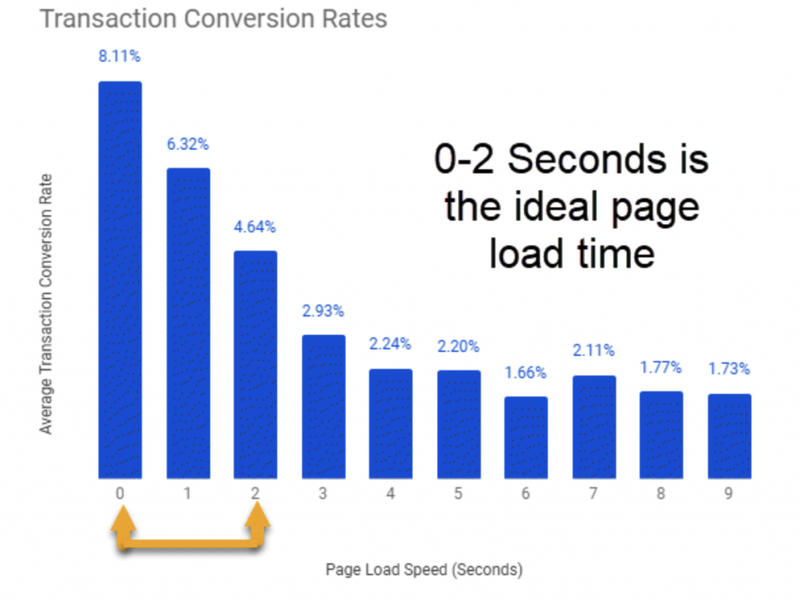 Statistics show that the speed of a website affects conversion rates. Aside from staying on sites that load faster, users convert higher as opposed to slow-loading sites. Even a few milliseconds of decrease in page load time increases the conversion rate.
Take it from Walmart, which found out that improving their webpage's load time by a single second led to a 2% increase in conversion. 
Bounce Rate
Bounce rate refers to the percentage of viewers who gets off a website after viewing only a single page. The bounce rate increases if a website loads at a snail's pace. Viewers may leave a website if it does not load within a few seconds.
In 2016, BBC discovered that its webpage lost 10% of its total visitors for every additional second it took for the site's pages to load. 
User Experience
Need we say more? You may know by experience how frustrating it is to wait for a page or content to load. A slow website speed may provoke visitors to leave the site and visit something else. So, if you care about your visitors, you have to optimize your site speed through tools like NitroPack. 
Does Page Speed Matter in Marketing?
Short answer: definitely! 
Every interaction a user has with your website is positively or negatively affected by how your site performs. And if you've been paying enough attention to the changes Google made over the recent years, you may have realized the significance of your site's performance. 
Moreover, page speed matters because it drives web traffic, increase engagement, and more. If you aren't already convinced that page speed matters a lot, especially in marketing, allow us. 
Speed affects organic ranking. 
In May 2021, Google introduced the Core Web Vitals to its algorithm, which the search engine uses to assess sites for organic search ranking. The Core Web Vitals is the experience signal of Google and the platform's effort to place relevance on a site's usability and user experience through predefined metrics. 
As an effect, marketers who work on lagging or slow-loading websites would fall behind. A fast website speed doesn't just contribute to boosting Google's Core Web Vitals, but it can also improve rankings on search engines that consider user experience. 
If only very few users bounce back to the SERPs after clicking on your website, search engines will conclude that users like your website and will rank it accordingly. 
Speed influences paid media performance. 
For many years, site speed directly influences paid media performance. Landing Page experience directly contributes to an impressive Google Quality Score. Thus, it is essential to decrease your Landing Page's load time and make your site work faster. 
As a result of an excellent Google Ads Quality Score, you will observe a soaring search impression share, appreciating clickthrough and conversion rates, and reducing the cost-per-click average. These are some of the results that marketers aim to meet, and site speed optimization helps obtain the results. 
Other tools that may help marketers hit their goals include social media management tools. A great tool to try is Denim Social. You may learn more about it in this Denim Social review. 
Final Thoughts
Site speed is imperative to the success of your website. NitroPack is the best tool to go from nada to having a completely-optimized site as far as speed is concerned. The plugin is uncomplex, comprehensive, and inexpensive, so even non-technical people won't have zero to little trouble navigating it.
So, if you're looking for a sign to use NitroPack and take your site speed seriously, this is it! 
Now that you have understood what NitroPack is and why it's worth using, you might want to read about another tool in this article, "Pros & Cons of BuzzGuru: Analysis of a Popular Influencer Marketing Software Solution."