Many brands, businesses, marketers, and influencers virtual stream their content since more users prefer authentic content in videos over photos. However, virtual streaming isn't as simple as most people erroneously think.
Virtual Stream 101: A Comprehensive Beginner's Guide
Virtual streaming is popular today, and almost all social media users have tried this feature. While in-person events are irreplaceable, virtual streaming made things better and more efficient, especially during the pandemic when everybody didn't have the luxury to hold and attend in-person occasions of all kinds. 
So, if you want to learn more about virtual streaming and how to utilize it to benefit you or your brand, this article is for you.
What is A Virtual Stream?
Live or virtual streaming is a social media channel feature allowing users to share unedited footage in real-time. Unlike traditional broadcasting, virtual streaming allows users to engage with the streamer through comments, likes, and shares, where viewers remain as viewers with zero interactions with the broadcaster.
A virtual stream allows brands, creators, and influencers to establish a deeper and more intimate relationship with their audience. Virtual streaming gives viewers the privilege to witness their favorite creators and brands in a genuine manner devoid of all heavily-produced perfection in real-time.
The raw feels of the little mistakes and pauses that may occur make virtual streaming more special. It helps viewers become aware that the people they follow online are humans too.
What are The Benefits of Virtual Streaming?
Virtual streaming is an impactful method of achieving your goals, especially in marketing and advertising. You can enjoy plenty of benefits when going live online, and here are some:
Reach A Wider Audience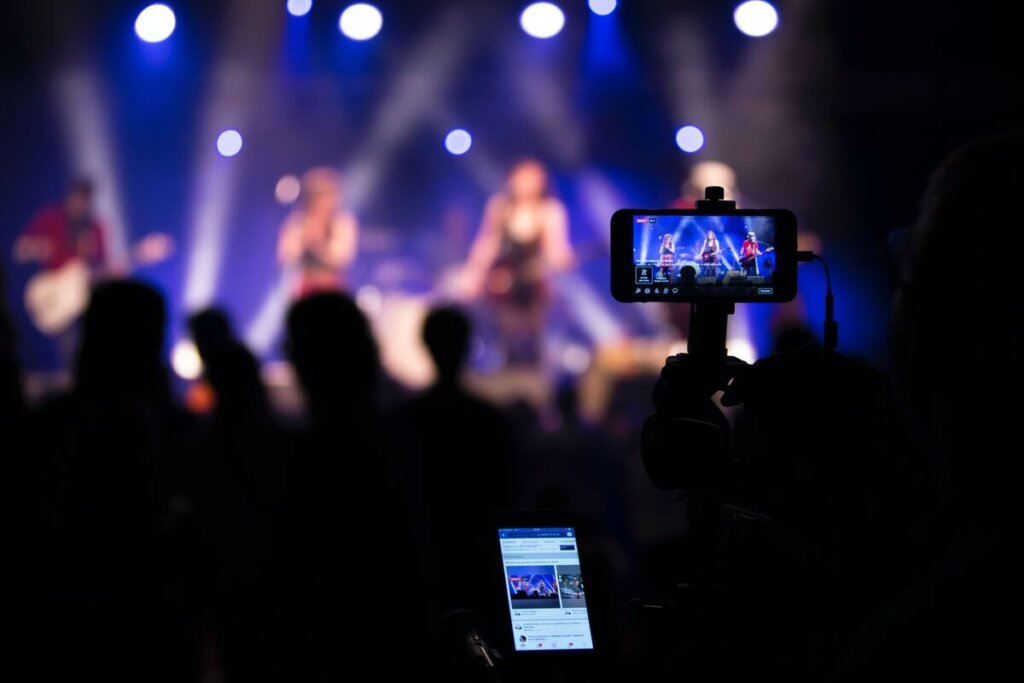 As opposed to conducting a conference or speaking engagement in-person where space can be a concern, going virtual allows you to reach a wider audience because you can invite whomever you want without worrying about limited space. In addition, virtual streaming doesn't limit you to inviting people from a specific area since anybody with an internet connection can view it.
On top of that, there can be days when some people are interested in attending your event but cannot do so physically due to personal commitments. Hence, virtual streaming your event allows them access to your content without skipping their other duties.
Save on Production Costs
Although virtual streaming calls for proper planning, you can save a lot on production costs as your streaming's goal is to make you look your most authentic self. You don't need to hire editors or filmmakers to help you produce your content because you can easily set it up yourself.
Aside from the production costs, live streaming services are mostly free on social media platforms like Facebook, YouTube, Instagram, Twitch, LinkedIn, and TikTok. Although, it is recommended for businesses to avail of professional streaming services or tools as it provides better features, and many of these tools won't break the bank.
However, if you want to record your virtual stream and upload it on your social media channels for those who missed your broadcast, then by all means. You can also broadcast live a pre-recorded video, but make sure the video has superb quality. Using a video editor works wonders. Learn more about one of our recommended video editors in this BeeCut review. 
Build Trust and Loyalty
Content marketing is crucial in building a lasting relationship with your audience. Building your social media channels, generating online content, and nurturing your email list are all beneficial in assisting your viewers with any concern possible. However, statistics show that 80% of adult viewers prefer watching a brand's live stream to reading its social media posts or blogs.
Hence, going live and strategically doing it will build trust among your followers and encourage them to stay loyal.
Stay on Top of Your Audience
Not literally, of course. But with live streaming solutions, staying on top of and keeping in touch with anybody showing interest in your brand will be easy. Your followers will automatically receive alerts when you go live on YouTube, Facebook, or Instagram, so they will easily know whenever your channel broadcasts a live stream.
Best of all, a social media platform's algorithm prefers live videos over pre-recorded ones or other kinds of content. So, you can expect more audience to come across your stream.
Increase Brand Awareness
Live broadcasts are an excellent way to generate your brand's new leads and establish connections. As mentioned, social media algorithm favors live streams, so you can maximize it to make more people discover your brand.
For best results, you may collaborate with influencers or other companies in your niche to increase your reach to a much wider audience. In so doing, the followers of the influencers or companies you will collaborate with will eventually follow your brand.
You may use an influencer marketing tool to find a suitable influencer for your brand. You may check out one of our recommended tools in this Popular Pays review.
Connect with Your Team
Virtual streaming isn't just useful for external connections and communication. You can also use it to connect and strengthen relationships within your team and enhance your work environment. With many companies adopting a hybrid or remote working set-up, live streaming is very beneficial.
For one, a virtual stream is perfect for hosting virtual meetings, webinars, training, virtual team-building activities and exercises, and collaboration sessions with the team. When properly and appropriately done, virtual streaming will improve how you work with your team wherever their location is.
Generate More Revenue
Virtual streaming allows you to generate more revenue on top of your usual earnings. You may charge an entry or subscription fee for your live-stream events, especially if you will hold conferences, webinars, or virtual concerts and competitions.
Some platforms, like TikTok, allow users to send gifts to their followers during live stream sessions. TikTok coins let users give gifts to their favorite creators during their TikTok virtual streams. So, if you go live on TikTok, your loyal followers may tip you through their gifts.
Increase Conversion Rates
When your audience attends your virtual streams, they most likely are aware of what your brand offers. These viewers dedicate their time to viewing your stream and hearing what you want to say to them. Hence, they're also most likely to purchase your products or service during the stream or after.
In this case, it would be best for you to use professional live streaming services because most of them integrate with your marketing tools, so your viewers can easily purchase in-stream and continue the conversation even after you've signed off.
Establish Credibility in Your Niche
Conducting regular virtual streams provide publicity and allow you to establish credibility and authority in your niche or field. When you, the influencer you collaborate with, or your brand's subject-matter experts share ideas, tips, and solutions to problems surrounding your niche or field of expertise, you will bring credibility to your brand and products.
This effort will help buyers come up with the decision to purchase your products. Aside from that, this may also drive traffic to your website and further strengthen your relationship with your audience.
How Do You Optimize Your Virtual Stream?
There are several ways to optimize your virtual streams, such as the following:
Use a Stable Internet Connection
An unstable internet connection will affect your stream's quality and speed, making it unpleasant for your audience to watch. You might lose your audience if you broadcast your stream with unstable internet. Hence, we recommend you use a wired LAN instead of a WiFi to improve your connection's speed and live stream quality.
Engage With Your Viewers
The primary reason why your viewers watch your virtual stream is because they want to interact and engage with you. Allow them to interact with you through questions, comments, and shout-outs. An interactive stream will want your audience to finish 'til the end and crave more streams in the future.
Plan Your Stream Ahead
While virtual streaming allows you to produce raw and authentic content, you must plan your stream thoroughly. Many things can go wrong in your live stream, and you can avoid it by being prepared for every possible situation. In addition, you must also prepare what you want to talk about to avoid beating around the bush and boring your viewers.
Also, part of planning may include reading articles related to virtual streaming and streaming platforms. Doing this doesn't take much time as you can search for articles on how to stream virtual desktop on Discord and the like.
Declutter Your Space
Declutter your broadcast space and keep everything organized. Organize your cables to avoid tangling and prevent them from being unplugged along your virtual stream. Your background should also be neat and aesthetically pleasing to keep your audience from getting distracted.
Run A Test Broadcast
Conduct a test broadcast to check if your equipment is fully functional before doing your virtual stream. During this time, you can check and address any problems with sound, lighting, cameras, microphones, and encoders.
Use A Streaming Tool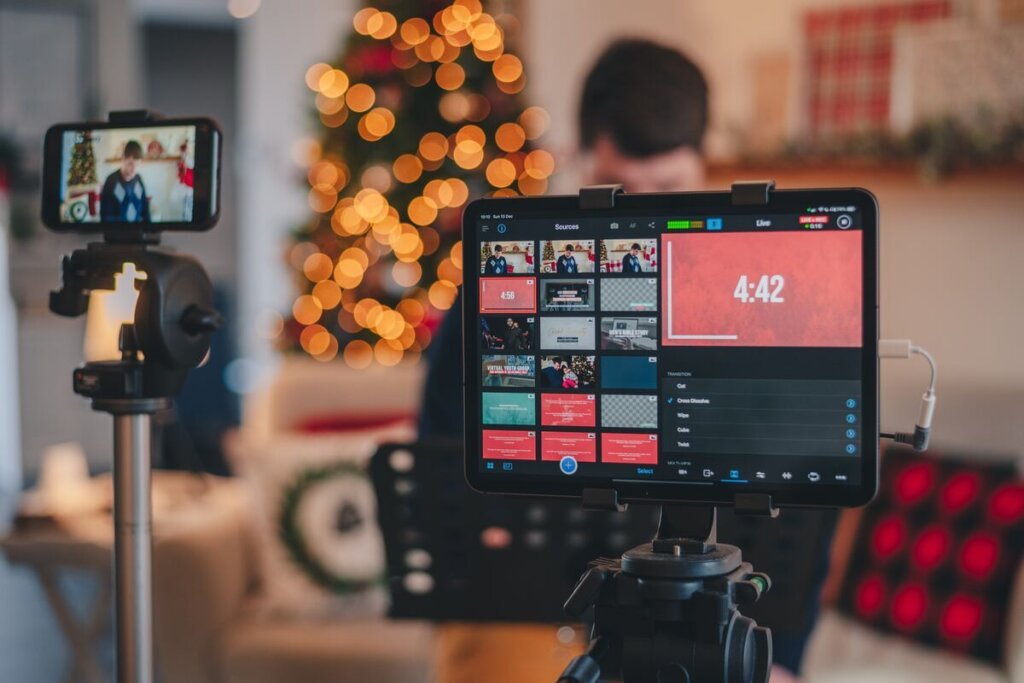 While most social media platforms have organic live-streaming features, investing in a professional live-streaming tool or service is recommended. You can find a lot of cost-friendly virtual streaming tools online. 
However, you may often find results like Perforce and other similar tools, and if so, try looking further. Why? What are streams in Perforce? Streams in Perforce have something to do with coding or programming, so it's not the tool for you.
Some of the best live-streaming tools in the market are OBS Studio, Wirecast, and vMix.
What is A Virtual Stream Example?
You can easily find influencers, brands, and creators broadcasting virtual streams, particularly on TikTok and Twitch. One of the most popular streams among gamers is Blizzard's BlizzConline. The Blizzcon virtual ticket free stream is free of any charge so that gaming enthusiasts will enjoy the virtual stream to their hearts' delight. Many gamers can be found in Blizzcon virtual ticket stream.
If you want inspiration on how to go about your virtual stream, you may browse through any social media platform with a live broadcast feature and look for your favorite creators' live broadcasts.
What Equipment Do You Need?
The equipment needed to broadcast a live stream is pretty simple, and you may already own most of it.
Camera
Of course, how would you even be able to stream virtually if you have no camera? There are plenty of different options for every budget and aim. If the goal of your live stream is just to catch up with your followers, then your phone's camera will do the job perfectly. But a high-end camera would be ideal if you want to stream a certain event or conference.
Audio
Your camera and audio quality go together. Since you will be broadcasting a real-time video, you won't be able to edit anything. Hence, your video and audio resolution must be clear and crisp to capture and maintain your audience's attention. It is best not to rely on your camera's built-in microphone and invest in a proper external mic.
Lighting
Your stream's lighting must be maintained properly, so your audience will see you better. A well-lit virtual stream will look more professional and engaging. The most common sources of good lighting for beginners are natural sunlight and ring light.
Virtual Streaming is Beneficial
Virtual streaming can help your organization or brand connect and engage with your audience in a better and more innovative manner. It is an efficient and effective way to upgrade your marketing strategies, nurture your loyal followers, and connect with new leads. When done correctly, virtual streaming is a game-changer for every brand.
Now that you know what a virtual stream is, you might want to read our "What is YouTube Shorts and How to Use It for Your Business" article.