What Is A Content Calendar And How To Build One
Do you know what is a content calendar and how to build one? This is very important when planning and scheduling your content. Choose a calendar where your posts can be seen in a big format for easy reading of captions and viewing of images. Color-coding should also be used so you can categorize various posts if you need additional labeling. 
Choose a content calendar that has helpful features. Those that help you identify your content goals for months, even the entire year. Everything from increasing traffic to generating more leads. Adding a specific goal helps you remember what you plan to achieve. It will keep you focused and make it easy for you to keep tabs on how your posts perform on every social media platform. 
Everything You Need To Know About A Content Calendar
Competition is fierce these days. Everybody is on social media to promote their brands. The good thing about it is that it has leveled the playing field for big and small players alike. Gone are the days when big companies monopolized the market since they are the ones who had the funds and marketing capacity to promote their brands. 
These days even small and medium-sized companies can achieve this. As long as they have the right mindset and utilize the right tools for their business. Having a content calendar for marketing and promotion helps them attain their goals faster and easier. 
What Should Be In A Content Calendar?
This overview of your future social media posts comes in an organized form. It can be a spreadsheet, a Google calendar, or even an interactive dashboard for those utilizing a social media management tool. 
It can include some or all of these elements in each post:
Date and time you go live

Social media platform used for its publication

Photos and Videos

Tags and Links
Using this allows for scheduling social media posts ahead of time. It is done automatically without the need to log into your social media platforms regularly just to share content. This can be a life-saver, especially for social media managers. Organizing your calendar and scheduling your posts ahead of time is a crucial part of managing multiple accounts.
Now you have freed up some time for more important stuff, such as brainstorming for your campaigns or strategic planning. 
How Do I Create A Content Calendar For My Business?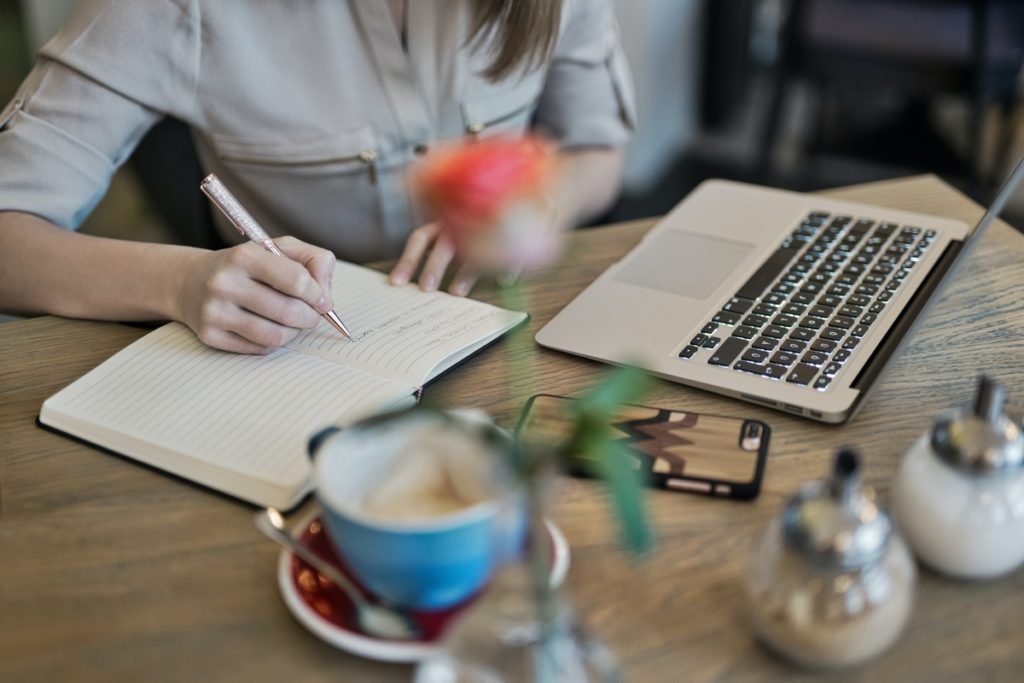 What is a content calendar and how to build one, but this time for business? As business owners, you cannot afford to have a cluttered or messy content calendar. You need the easiest and quickest calendar that will make your life easier on social media. 
It is supposed to help out with your content planning, and not give you additional stress and anxiety. The last thing you want is worrying about a tedious task before hitting the sack. Sometimes your typical calendar system can be difficult. One that will take you longer to write the calendar itself than actually making the post. So here's a simple solution to solve that problem. 
Format
It doesn't matter where you write it. Just create two columns for now. In the first column, you enter the days of the month. On the second column, you write the word "TOPIC." 
Then decide how often you are going to post in a week. To create an easy example let's just talk about your social media updates. These can be a sentence or two as a caption, including a photo or video. You can also link it to a relevant article. There goes your post. 
Frequency
Let's say you decide to post three times a week. It's sufficient to keep your target audience updated without you going crazy coming up with content to post. You can even decrease it to twice a week if you're still starting, then just increase the frequency as you go along. 
Spread out your topics three times a week so you'll know where to add them. You can choose any day of the week, it's up to you. Don't worry if some days get more social media traffic compared to others. 
Does this mean you shouldn't post on lighter days? No. Do you only want to post when everybody else is also posting? Where there is so much competition in people's newsfeeds? Of course not.
Topics (Promotional and Non-Promotional)
Promotional topics are stuff that promote you or your business. While nonpromotional are things that can inspire, educate or entertain your target audience. Anything that gives them value that does not promote you or your business directly. 
So let's say you're in the food business, a caterer to be more specific. Promotional stuff could mean testimonials from your customers, images, and videos of your catering events. Mouth-watering pictures of your new recipes or pick of the week. You can utilize this better by linking a specific page on your site, not forgetting your call to action. 
For non-promotional topics, that do not concern you or your business directly but are still related. They can be tips on event planning, or what to look for in a caterer. You can put nutrition facts, healthy meals, or even kitchen hacks. People love funny memes and motivational quotes. So you can come up with some related to food. 
What Is the Purpose of A Content Calendar?
Still not convinced you should have a content calendar? These top 3 reasons can change your mind. 
You Stay Organized
Having a content calendar means less stress and anxiety. You don't panic or go into a frenzy every time you need to come up with relevant content. This calendar will keep things in order and help you plan well in advance. 
You can choose to plan a year if that makes you feel better. After all, you can switch or exchange things anytime you want to. This will save you a lot of time and energy, making you more productive than ever. 
Easy Customization
Each social media platform needs a customized approach. Social media management applications like a content calendar give you this ease. So now you can plan specific posts for YouTube, Facebook, Instagram, and other social media platforms you are actively using. 
Effortless Tracking
You can see everything at a glance. A content calendar keeps you aware of the things you have posted, where you have posted, and when you have posted them. This way analyzing your marketing efforts is a lot easier. You will see where you made a big impact, and where you need to improve. 
What Is A Content Calendar Template?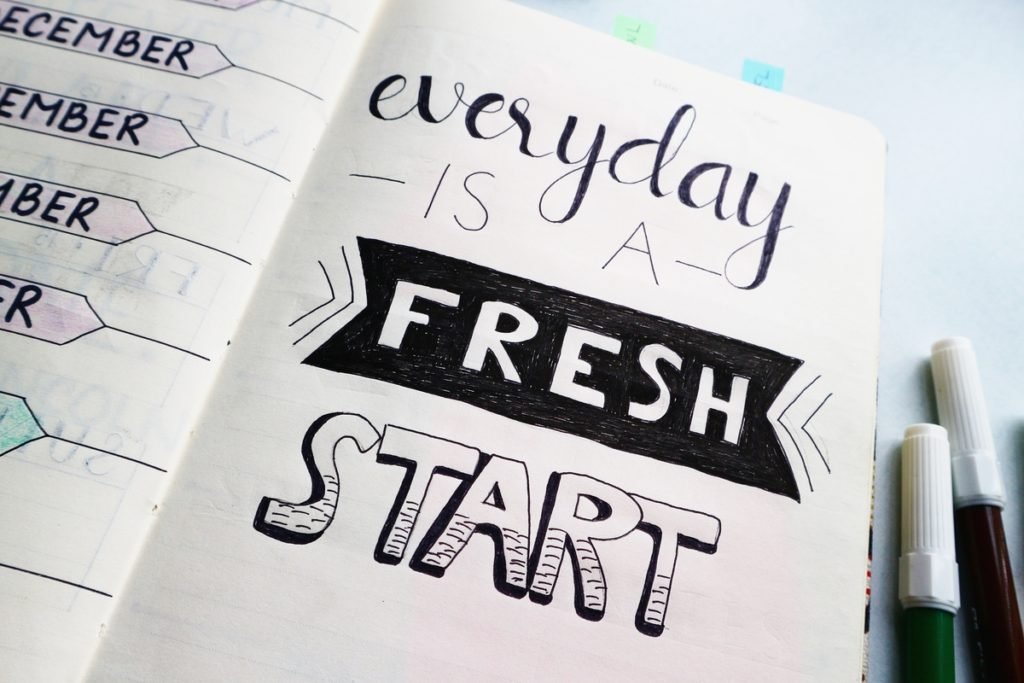 Let's pick a social media calendar template as an example. This works for five of the biggest social media platforms namely, Facebook, Twitter, Instagram, TikTok, and LinkedIn. The good thing about it is that it's easily customizable. So you can quickly change it using your chosen channels. 
Next, make a tab for each month and plan your editorial content for each week. A Google Sheets calendar has a tab for evergreen content. This is a great content repository for blogposts that always do well on social media, regardless of the season. 
This template also has columns for tracking and scheduling namely:
The type of content

Publication date

Topic

Title

URL

Highest performing copy for social media

Highest performing image
How to Build A Content Calendar
Let's take Trello as an example for our content calendar. There's one card that goes for each piece of content you wish to create. So for example you want to create a template for videos. 
Card Headings
First, go through your script so you can make little headings and ideas you wish to have on your video. Then you have a sponsor for your video, you can integrate that too. 
Put how your thumbnail is going to appear, your intro, how you're going to do video editing, promotion, etc. You will need a worksheet to go with this. 
Decide which cards you're going to use throughout your videos. You're going to need them to link to other videos. Don't forget to make the description when you're writing about it. Your graphics is another main aspect too, so don't forget to jot this down. 
Consolidation
If you have a website, you can include this in your tasks. Even if your main social media platform is YouTube or Instagram in your content calendar, it's always good to have a space where you can consolidate all of this. In this way you can have a professional-looking online presence. 
Promotion
After publishing your video there's the promotion. Doing this on Trello makes it so easy since you can just drag and drop everything. So, for instance an idea pops in your head in the middle of the week. All you need to do is create a new card, type it in, then forget about it. 
Color Labels
Using color labels is also super helpful. It makes it so much easier to see what is going on—from labeling the content type to descriptions to sponsors, and many more. You can just have them minimized. If for example, you forgot what the rest of the labels mean, you can easily expand by clicking on them. 
Free Content Calendar Template
It's never too late to create your content calendar if you haven't yet. It is still mid-year and the remaining six months have a long list of opportunities. Use them to help you improve your marketing strategies and increase your online presence. 
If you're worried about setting up a paid tool at this point, there's good news for you. If you're wondering if there exists content calendar template free, numerous calendar templates can be easily downloaded from some of the most popular apps to get you started, these include: 
Trello

Backlinko

Small Business Trends

Hubspot

Hootsuite

CoSchedule

ContentCal
Combine your content calendar with good social media management software and you're good to go. 
Importance of A Content Calendar Template
Having a content calendar template helps you plan and organize future content. You can populate it with posts ahead of time to be sure that you have your posts ready, regardless of whether it's a slow week or you're gearing up for a year-end promo. You can analyze current events relevant to your branding and then strategize more effectively. 
Your Template's Content Repository
Why do you need a content repository? Because this is where you store advanced content for your future posts. This makes picking things up and posting on schedule so much easier. 
How Can You Keep Track of Your posts?
You can do this by planning ahead of time. In this way you have time to build back up plans or "fail safes" in your system workflow. It could be a week or a month ahead. This will depend on how far ahead you wish to plan. 
Impulse vs Strategy
Spontaneity does not always work in your favor, especially if your online presence is designed to help build and market your business. Experienced marketers know it is always better to use strategy than impulsivity. And your content calendar is not just for planning, especially if you are working with a team. 
This will set expectations for each member so that they will know what to do. Doing this will also allow you to efficiently customize your messages depending on the platform you are using. Remember, if you fail to plan, then you plan to fail. 
On Creating Your Calendar Template
Before creating a calendar template you should have a solid social media marketing strategy set up. And needless to say, you should know your target audience by now. Only when you know and understand who your target audience is in the varying social media platforms can you start whipping up content. It is up to you how detailed you wish your content calendar to be. But the most common categories are dates, times, links, and networks. 
Efficient Content Calendar + Better Social Marketer = Successful Business
Now you know what is a content calendar and how to build one, it's now a lot easier to understand how an efficient one makes you a better social manager, which in turn spells success for your business. Such skills, together with a social media management app such as the one in this Mention review, what used to be cluttered, overwhelming, and tedious tasks suddenly becomes organized, easy, and hassle-free. 
If you're old school and are used to doing work manually, don't worry. It is never too late to change and adapt to the growing needs of your brand or company. Take baby steps, one day at a time. The bottom line is, that it's all up to you, and the fate of your business is in your hands.